Tim McGraw Invites Fans To "Hallelujahville" For New Single
The new track follows his previous singles "I Called Mama" and the title song from the album.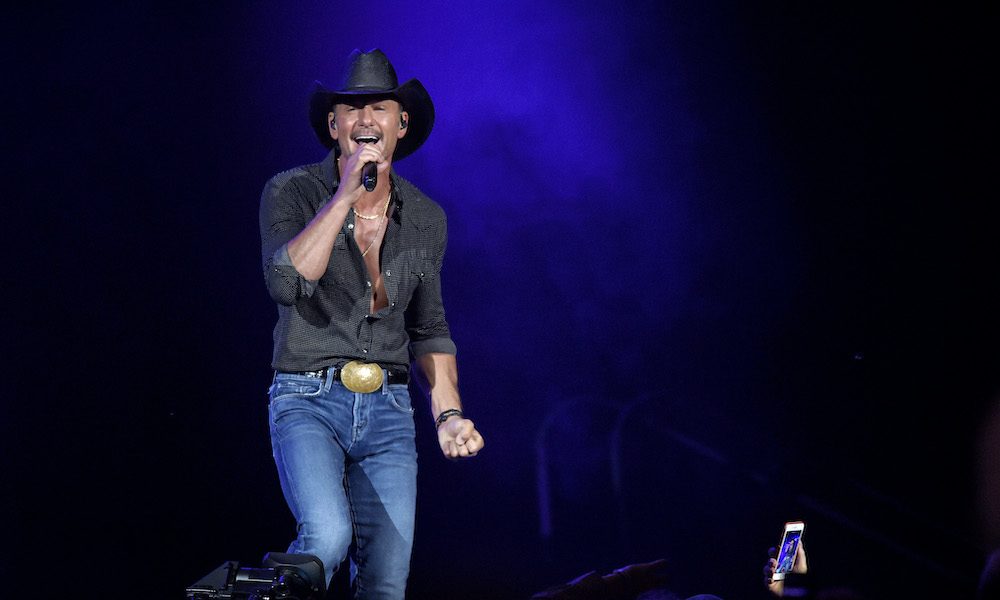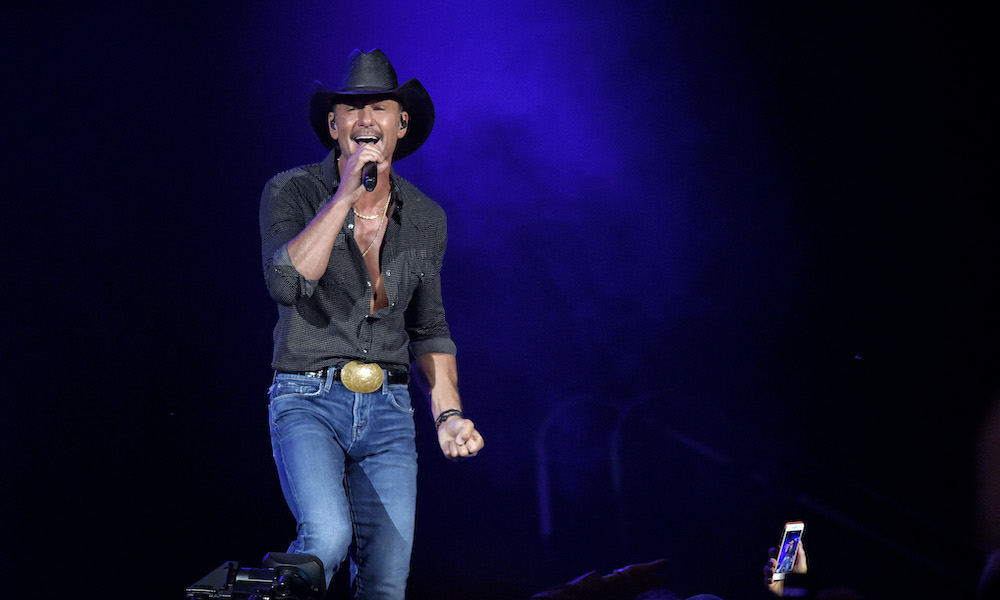 Tim McGraw has released "Hallelujahville" as another taster of his upcoming album Here On Earth. The song was co-written by Tom Douglas, Blake Griffith and Brett Taylor.
The new track follows his previous singles "I Called Mama" and the title song from the album. The full-length will be released on August 21 as his 16th studio set, and first solo for five years. It marks his return to Big Machine Records.
Tim McGraw - Hallelujahville (Lyric Video)
"Hallelujahville" will be familiar to many of McGraw's fans, as he performed it at CMA Fest in 2019 and at a number of other dates, including last year's iHeartCountry festival and the Hometown Rising festival. Ahead of its release, he wrote on social media: "We played this song out on the road last year, and we know you've been waiting for it."
The song has been described by ABC News Radio as "a sentimental ode to hometown pride." It includes such lyrics as "Sunday supper we pass the biscuits/ Save the grease from cast iron skillets/D.C.'s broke and we can't fix it/And we're okay with that."
The new album will be premiered on its release day by what's being described as a unique, all-live stream experience. Tickets for the event cost $15 and can be bought here. The interactive show will be streamed live from Nashville on August 21 at 9pm ET/8pm CT/6pm PT.
A one-time-only stream
For the event, McGraw is inviting his fans to take part in a one-time-only performance in which he will share the stories behind the new songs on Here On Earth. He and his band will play tracks from the record along with some favorites from his catalog.
Publicity for the Here On Earth album says that it "provides a musical tapestry of life and a shared experience that we can use to connect all the different lives that we live, all the different parts of the world that we come from and use music as the universal language to bring people together."
Here On Earth is released on August 21. Pre-order it here.
Listen to the best of Tim McGraw on Apple Music and Spotify.