Listen To Tim McGraw's Title Track From Upcoming 'Here On Earth'
The country superstar says that the track "tells a story from start to finish."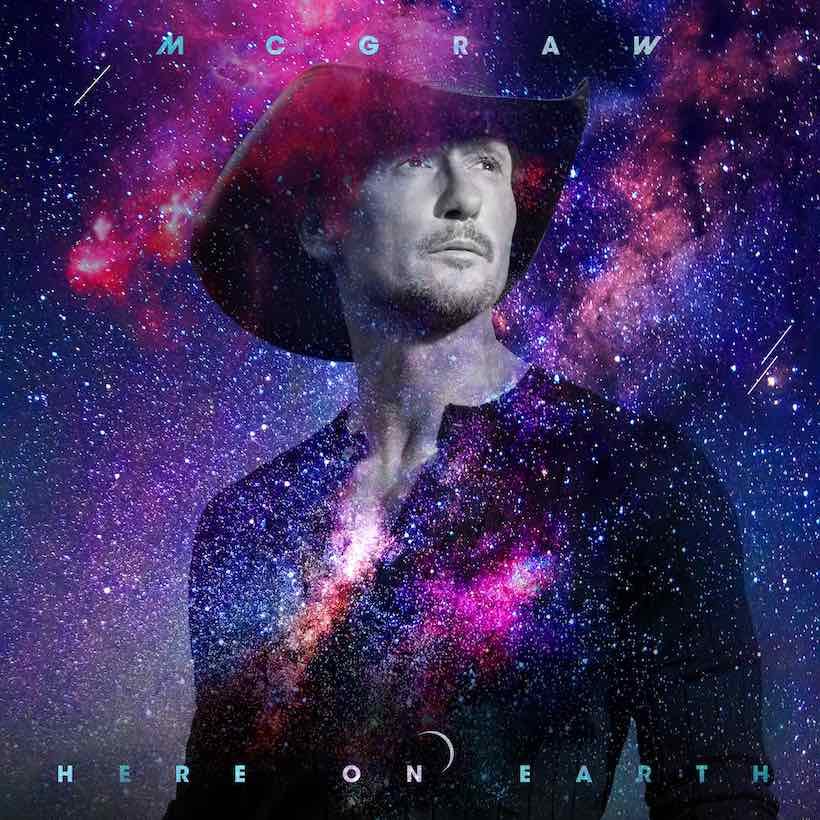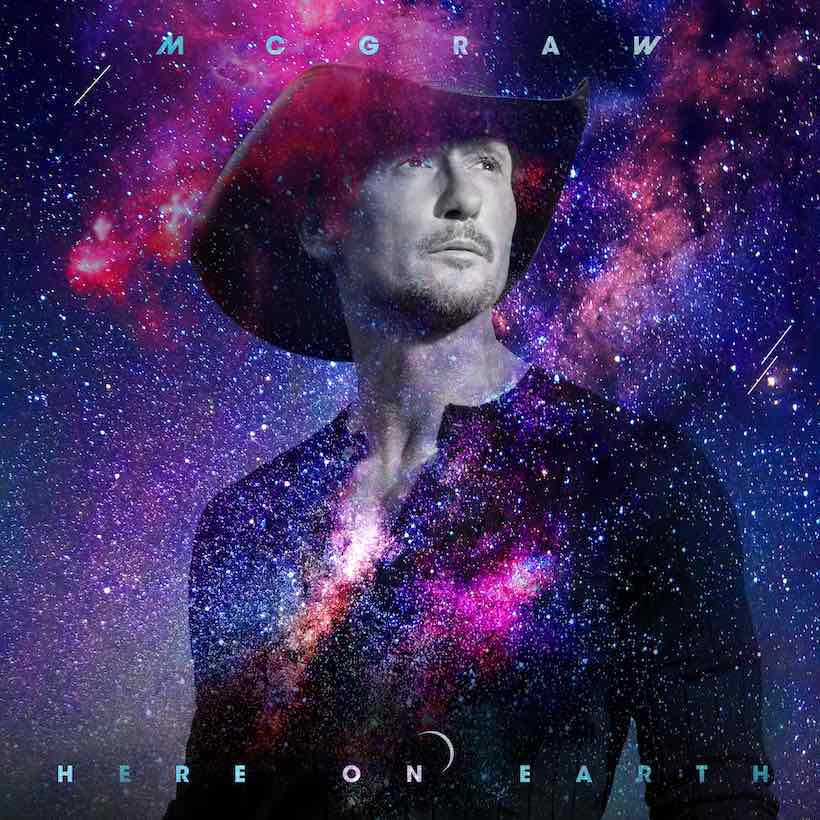 Country royalty Tim McGraw has announced the August 21 release of his Here On Earth album, his first since his return to Big Machine Records in February. It's also his first solo release since 2015's Damn Country Music.
Following the appearance in May of the lead-off track "I Called Mama," McGraw has today (10) shared the reflective title song, available on all streaming services and with pre-orders of the album. The track "tells a story from start to finish," the artist told media during a video call in May, "about meeting for the first time and having kids and what life's like, and what the meaning of life is here on Earth." Watch the video here:
Tim McGraw - Here On Earth
McGraw has also announced the album's 16-song tracklist, and a statement in which he discusses the inevitable postponement of his 2020 tour, also to have been called Here On Earth. "I hope my live shows are proof enough of how much I absolutely love performing for you guys," he says. "I'm sad to have to cancel this year's Here On Earth Tour but everyone's safety has to be the top priority.
"New ways to connect with you"
"We are working with our teams to figure out when and how we can get back out on the road and see you safely. In the meantime, we're looking for some new ways to connect with you and get more music out."
McGraw was previously with Big Machine from 2012 to 2017, during which time he released 2013's Two Lanes Of Freedom, the 2015 set Sundown Heaven Town and the aforementioned Damn Country Music.
The latter set yielded three singles, of which "Humble and Kind" became a chart-topping, multiple award-winner, including Best Country Song at the Grammys and the CMA Award for Country Song of the Year. Then late 2017 brought the collaboration album The Rest Of Our Lives, with McGraw's wife and fellow superstar Faith Hill.
Here On Earth is released on August 21. Pre-order it here.
The full Here On Earth tracklist is:
1. "L.A." | Carlton Anderson, Shane Minor, Phil O'Donnell
2. "Chevy Spaceship" | Jonny Price
3. "Here On Earth" | Jessie Joe Dillon, Chase McGill, Jon Nite
4. "Damn Sure Do" | Tony Lane, James T. Slater
5. "Hallelujahville" | Tom Douglas, Blake Griffith, Brett Taylor
6. "Good Taste In Women" | Jaren Johnston, Bryan Simpson, Nathan Spicer
7. "Hard To Stay Mad At" | Luke Laird, Shane McAnally, Lori McKenna
8. "Sheryl Crow" | Wendell Mobley, Neil Thrasher, Laura Veltz
9. "Not From California" | Levi Hummon, Marcus Hummon, Matt McVaney, Brad Warren, Brett Warren
10. "Hold You Tonight" | Ross Copperman, Jon Nite
11. "7500 OBO" | Matt McGinn, Jennifer Schott, Nathan Spicer
12. "If I Was A Cowboy" | Zack Dyer, Lonnie Lee Fowler, Dave Turnbill
13. "I Called Mama" | Marv Green, Lance Miller, Jimmy Yeary
14. "Gravy" | Andy Albert, Tom Douglas, Allen Shamblin
15. "War Of Art" | Lance Miller, Jeremy Spillman, Brad Warren, Brett Warren
16. "Doggone" | Claire Douglas, Tom Douglas, Jaren Johnston, Aimee Mayo
Listen to the best of Tim McGraw on Apple Music and Spotify.