Tomorrow X Together Announce Second Studio Album 'The Chaos Chapter: Freeze'
The highly anticipated album arrives May 31, BigHit Music has revealed.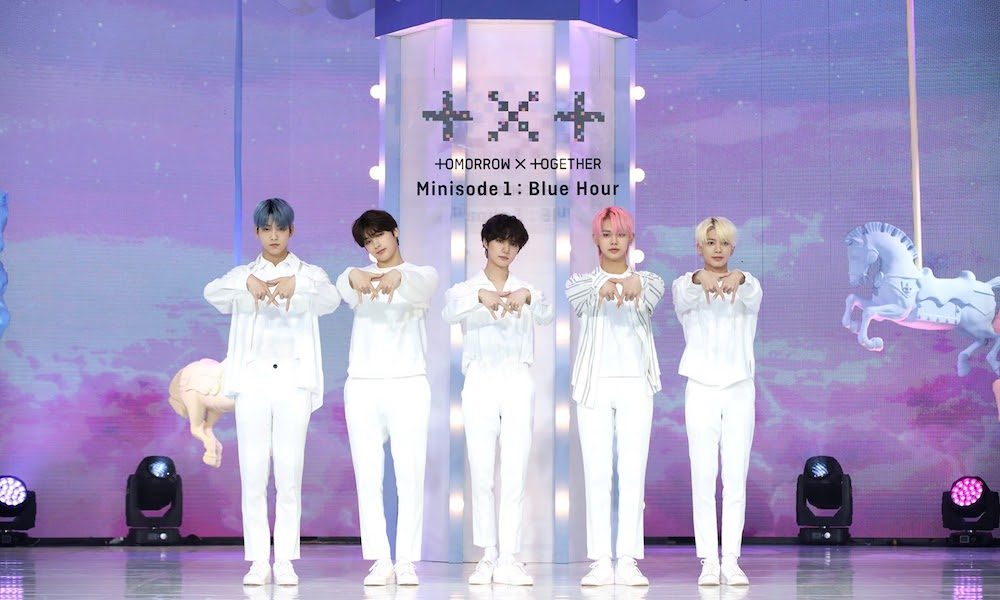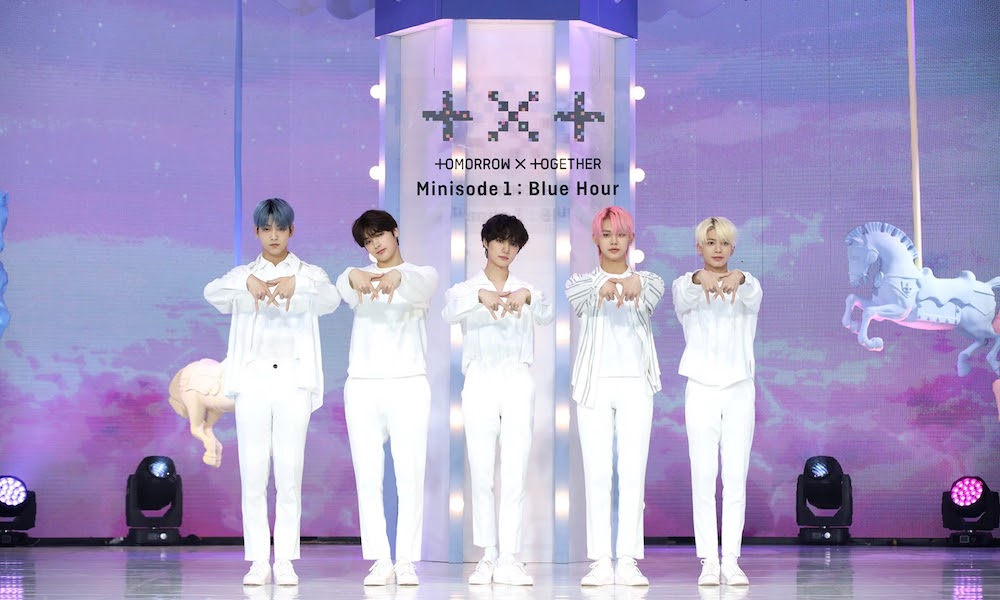 K-pop group Tomorrow x Together has announced its second studio album The Chaos Chapter: FREEZE, out May 31 via BigHit Music. The album features musicians Soon, Yeonjun, Beomgyu, Taehyun, and Hueningkai.
The Chaos Chapter: FREEZE follows up the group's debut The Dream Chapter: MAGIC released back in 2019.
The project was announced via an album teaser uploaded to social media by BigHit Music. In the 20-second visual, the group's recognizable X logo, adopted from its Minisode1: Blue Hour release, is transformed into a blue cube before breaking apart to reveal the new Tomorrow x Together (read as "Tomorrow X Together") logo.
The Chaos Chapter: FREEZE
(https://t.co/XrHPVBw6Fw)
#TOMORROW_X_TOGETHER #투모로우바이투게더 #TXT #TheChaosChapter #TXT_FREEZE pic.twitter.com/f6Jzd1TSHl

— BIGHIT MUSIC (@BIGHIT_MUSIC) April 29, 2021
Minisode1: Blue Hour was a 5-track follow-up EP, or mini-album, released in October as the group's first release since the conclusion of the Dream Chapter series. It reached 300K in physical sales within a week of its release, debuting at No. 25 on the Billboard 200 and topping the Top Album Sales chart.
The release marked a career milestone for the group, which began receiving global attention after making its official debut in 2019. Tomorrow x Together recently appeared on The Ellen Show for their US TV talk show performance debut. For the set, the group performed "We Lost The Summer" from Minisode1: Blue Hour.
Earlier this year, Tomorrow x Together released Still Dreaming, its first full-length album in Japanese. The project is made up of ten tracks, including six of the group's biggest hits re-recorded from their original Korean recordings. Still Dreaming also featured two new intro and outro tracks in addition to their Japanese hits "Everlasting Shine" and "Force."
The Chaos Chapter: FREEZE is said to find Tomorrow x Together exploring new avenues of their sound, diving into more expansive and in-depth elements of the group's musicality.
The second album from Tomorrow x Together, The Chaos Chapter: FREEZE, arrives May 31 and is available for pre-sale on Weverse.