TOMORROW X TOGETHER Drop EP With Stunning 'Blue Hour' Music Video
'minisode1 : Blue Hour' is TOMORROW X TOGETHER's five-track narrative as they close off their Dream Chapter series to move on to the next.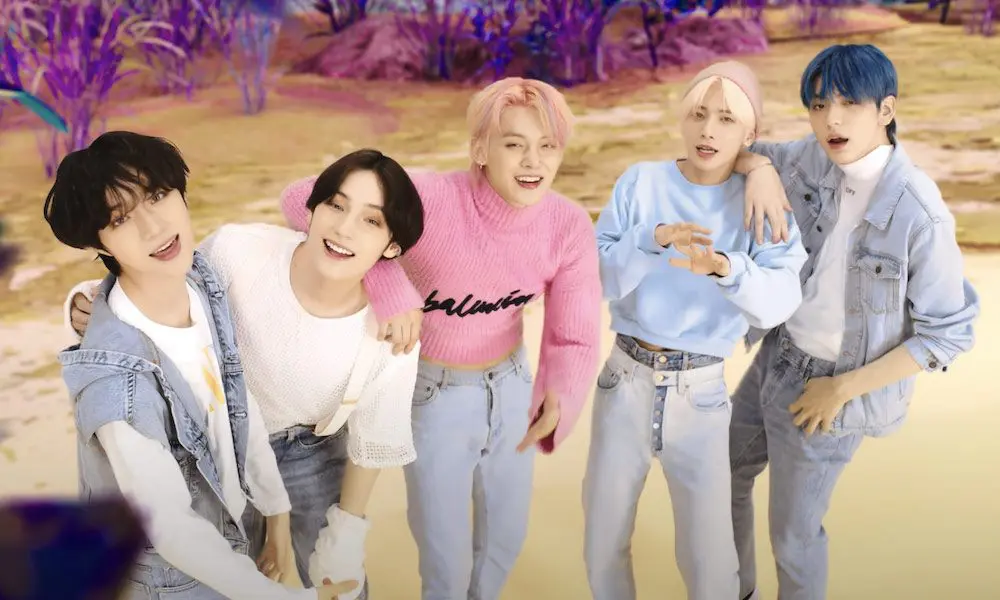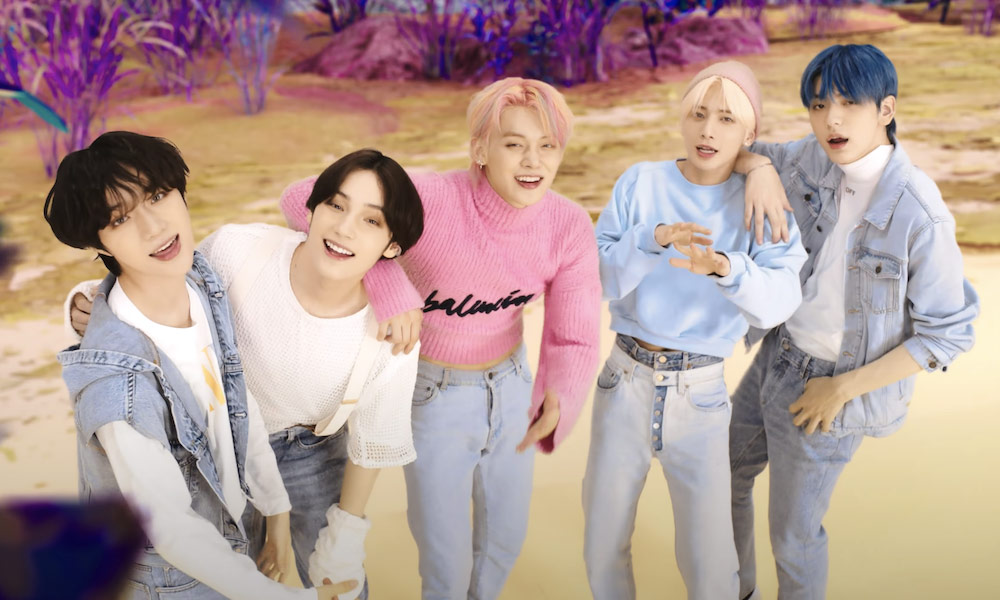 K-pop group TOMORROW X TOGETHER have released their latest EP minisode1 : Blue Hour with a stunning music video for its lead single "Blue Hour."
Directed by Guzza, "Blue Hour" is a visual wonderland set to an infectious pop soundtrack. The five-piece made up of Soobin, Yeonjun, Beomgyu, Taehyun, and Hueningkai, bust out slick choreography throughout the video. They travel through wide open green fields, autumnal sunsets, and use a blinking carousel and Ferris wheel as backdrops to their intense performances. It's a colorful pop dream until the lights dim at the song's completion.
TXT (투모로우바이투게더) '5시 53분의 하늘에서 발견한 너와 나' Official MV
The bright themes throughout the "Blue Hour" music video mirror the energy found throughout minisode 1 : Blue Hour. The five-track project works as the conclusion to TOMORROW X TOGETHER's Dream Chapter series. It follows five teenagers attempting to navigate friendships and their daily lives while bearing the pressure of changes created due to the COVID-19 pandemic.
Keeping the theme close to home, "Ghosting" was written with Soobin And Taehyun and "Wishlist" with Yeonjun, Taehyun, and Hueningkai. Across the EP, the group worked with Big Hit Entertainment producer Slow Rabbit and Bang Si-Hyuk. English Alt-pop star and hit songwriter Charli XCX is also credited on "We Lost The Summer" while "Wishlist" and "Way Home" features contributions from Melanie Joy Fontana.
TXT performed "Blue Hour" for the first time on their streamed Tomorrow X Together Comeback Show in celebration of the EP's release.
Since their 2019 Big Hit debut, TOMORROW X TOGETHER (read as "Tomorrow by Together") has made waves as one of the hottest new K-pop groups. They were nominated for Best K-Pop at the MTV Video Music Awards in 2019 and 2020 and performed a sold-out U.S. showcase tour to fans in 6 cities after the release of their debut album The Dream Chapter: STAR.
Listen to minisode1 : Blue Hour here.