Hear Tony Allen's Posthumous 'Tumbling Down' With Sampa The Great
The track features the Zambian-born, Australian-based rapper and songwriter Sampa The Great.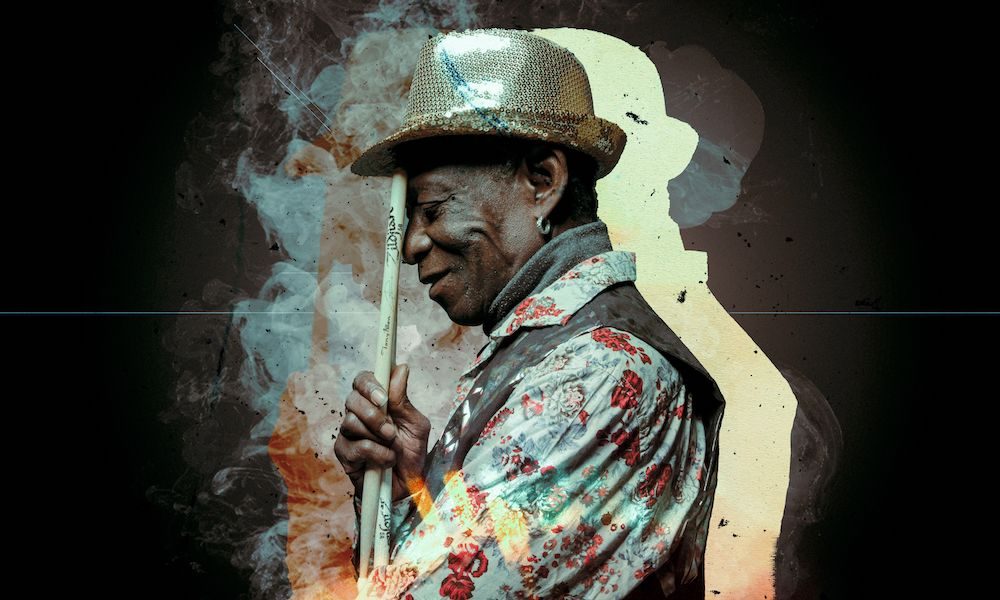 "Stumbling Down," the second single from Afrobeat giant Tony Allen's posthumous new album There Is No End, is released today (2). It features the Zambian-born, Australian-based rapper and songwriter Sampa The Great.
The atmospheric, mid-tempo track is a deft combination of Allen's trademark deep grooves and Sampa The Great's soulful hip-hop style. It follows the recent appearance of "Cosmosis," featuring Damon Albarn, Ben Okri, and Skepta, in previewing the release of the album by Decca France on April 30, the first anniversary of his death. It will also feature guest appearances by Lava La Rue, Danny Brown, and others.
Says Sampa The Great of "Stumbling Down": "To be able to create with someone who constantly refined what music was to him and create his own musical language is an honor. Something I tried to do through this song and will continue to do onwards, is experiment with music. No holds barred. That's the best way to hear something you've never heard or express in a way you've never expressed before!"
Tony Allen - Stumbling Down (Official Visualizer) ft. Sampa The Great
The rapper-songwriter's presence on the new track typifies Allen's masterplan for There Is No End. Producer Vincent Taeger says: "Tony's idea was to give rappers the space to breathe and freely create. He wanted really not to just do Afrobeat, but rather something new and open, with very different sounds for the drums for each song and feels and tempos that were really grounded to the core in hip-hop."
The Guardian has already made There Is No End its "global album of the month," in a review by Ammar Kalia, who writes that it "plays as a cohesive record because of Allen's capacity to slot into place behind seemingly any collaborator without diluting his innate sense of rhythmic style.
"The album is a tantalising glimpse of the varied records Allen might have gone on to make; as it stands, it will no doubt inspire others to continue to shape the multitude of work he left behind into giddy new forms."
There Is No End is released on April 30. Pre-order it here.