Tori Amos Debuts New 'Native Invader' Songs In London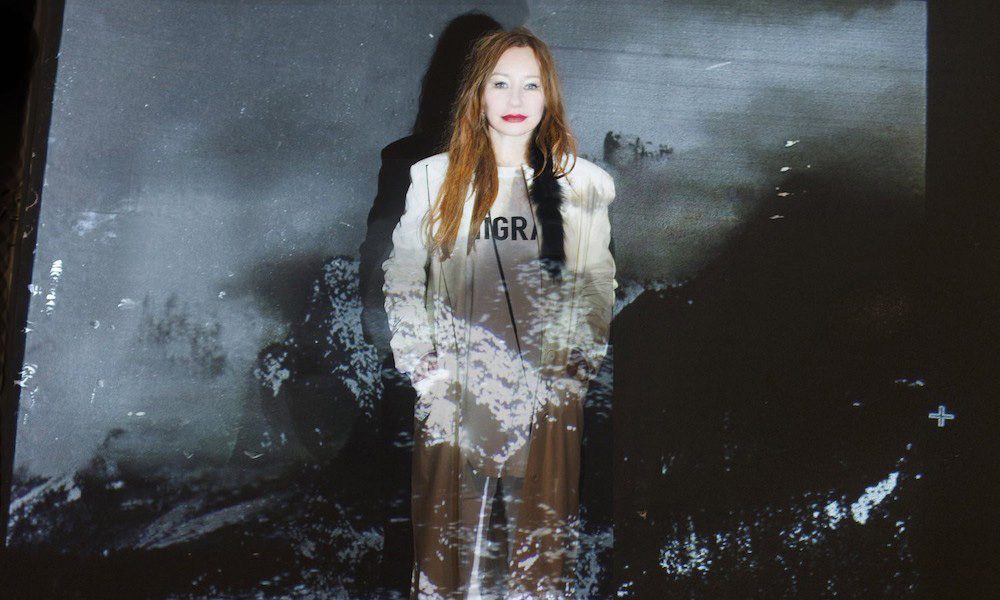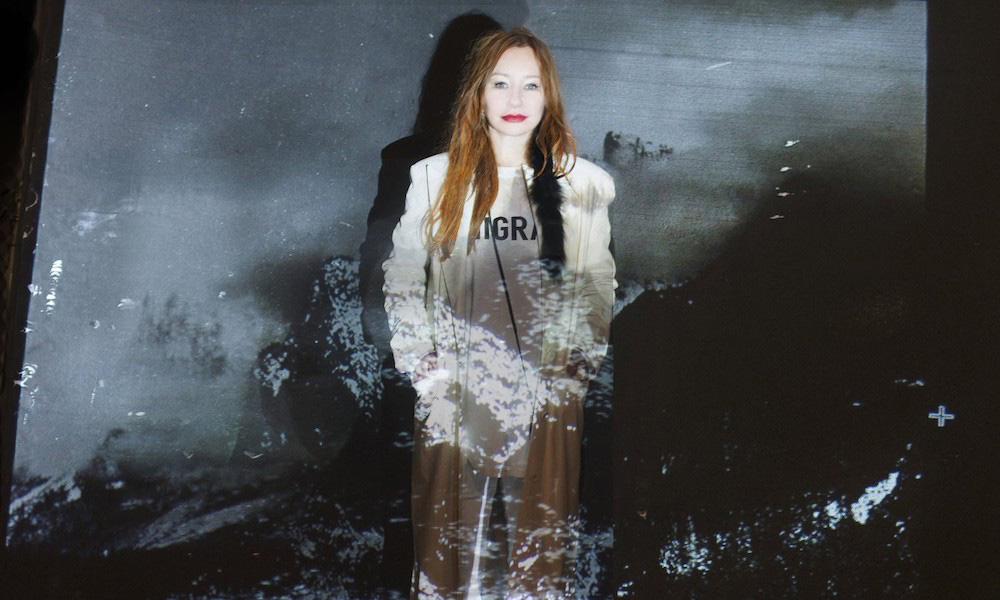 In an intimate London showcase on Wednesday, 30 August, singer-songwriter Tori Amos debuted a selection of songs from her 15th studio album, Native Invader, out on Decca Records on 8 September.
In a half-hour set in the tiny Courtyard Theatre, Hoxton, new songs nestled alongside rarer tracks and B-sides in an eclectic mix that was telling of where Amos is today.
It would be too simplistic to call Native Invader Amos' "Trump album", but certainly the work is fuelled by the emotional fallout from the US election last winter, and a far more personal disaster, which occurred in January, when Tori's mother, Maryellen Amos, suffered a severe stroke leaving her unable to speak.
The idea of mothers and motherhood recur throughout the evening, offering an antidote to the destructive powers as represented by Trump's government. After the thunderous opener, 'Reindeer King', in which Tori's Bösendorfer piano rails against the damage done to Mother Earth, she leans in to the audience to introduce B-side 'Ruby Through The Looking Glass' – a song written "when things weren't going very well when [her daughter] Tash and I were pregnant". ("I won't let you/Put her through/What you put me through," she croons protectively.)
Tori Amos - Reindeer King (Lyric Video)
Tori is a master of shifting moods – one moment thunderously strident, the next confessional, intimate, then playful again; part sensuous Earth Mother writhing on her piano stool between Bösendorfer and brand-new keyboard ("I'm like a kid with a new toy"), part school teacher peering over her glasses to connect with us and check we're paying attention, part mischievous pixie playing with the photographers, striking a pose or catching their eyes.
Of course, the stage is no stranger to someone who has performed for most of her 54 years. And it's hard to hear the lyrics of the low-key, but unbearably sad, 'Breakaway' without thinking of Amos' mother – "Then I beg the bard/To write another scene/Because you were the one/Who taught me to believe."
In the summer of 2016, Tori took a road trip through North Carolina's Smoky Mountains to reconnect with the stories and songlines of her mother's Cherokee family in that region, before being blindsided by the personal and political events that followed. She concludes tonight with 'Mother Revolution', which, despite being an older song, from her 2005 album, The Beekeeper, ties up the evening's themes in a stonking conclusion: "All along her watchtower/The night horses and the black mares/Steady themselves for the outcome/For the strange days upon us."
Strange days, indeed, but interesting times can make for wonderful music. As the evening drew to close, most of us would have followed her to the barricade.
Native Invader, is out on 8 September and can be purchased here.
Format:
UK English