Tragically Hip Frontman Gord Downie Dies Aged 53
Popular, Juno Award winning Canadian band Tragically Hip's frontman Gord Downie has died aged 53 from terminal brain cancer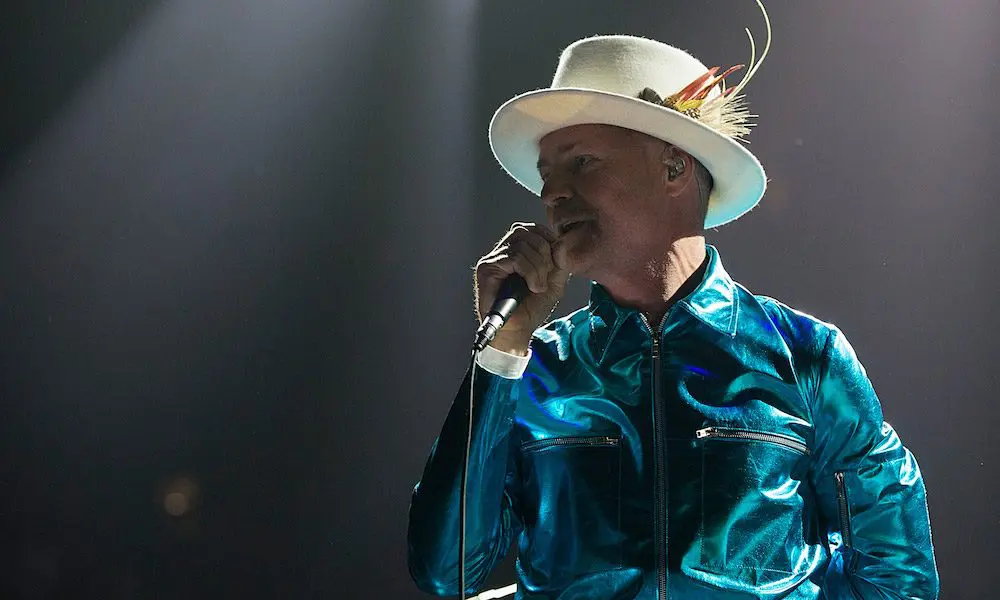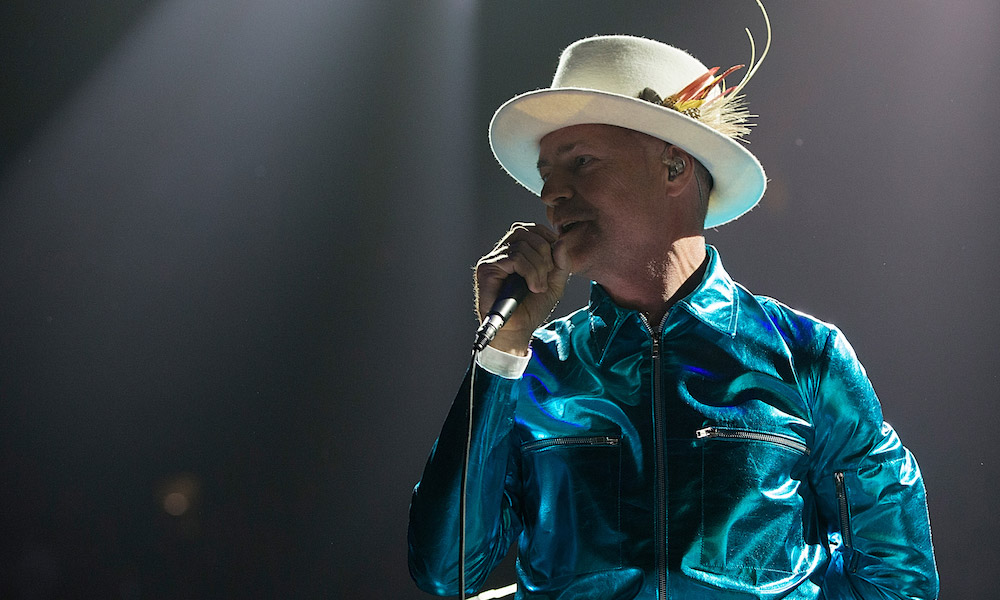 Gord Downie, the lead singer for the influential Canadian alt-rock band The Tragically Hip, has died at the age of 53. The cause was terminal brain cancer.
"Last night, Gord quietly passed away with his beloved children and family close by," his family wrote in a statement. "Gord knew this day was coming – his response was to spend this precious time as he always had – making music, making memories, and expressing deep gratitude to his family and friends for a life well lived, often sealing it with a kiss … on the lips."
Downie was diagnosed with brain cancer in December 2015, but didn't reveal his disease publicly until May 2016. That same summer, The Tragically Hip released a new album, Man Machine Poem, and embarked on a lengthy Canadian tour that culminated in an emotional final show: a hometown gig at the Rogers K-Rock Centre in Kingston, Ontario.
The concert was broadcast live and viewing parties were held across Canada. Prime Minister Justin Trudeau was in attendance and the Toronto Police Department summed up the event's magnitude with a simple tweet: "Dear world, Please be advised that Canada will be closed tonight at 8:30 p.m. Have a #TragicallyHip day."
Over three decades, The Tragically Hip released 14 studio albums, the majority of which topped the Canadian album charts and were eventually certified Platinum (their first three LPs all went Diamond). The band also earned 16 Juno Awards – the most ever for a band and the fourth-most ever for an artist – picking up their last two in April for Group of the Year and Rock Album of the Year for Man Machine Poem.
The band's greatest accomplishment, however, may be transcending their status as a key Canadian cultural touchstone to an integral part of the country's identity. In 2013, the band was featured on a set of postage stamps and in July, they received the Order of Canada, one of the country's highest honors.
Speaking with The New York Times around the band's final show, Broken Social Scene's Kevin Drew summed up The Tragically Hip's influence: "We're a country that hasn't really embraced its history just yet. We're still trying to figure out what makes us Canadian, and we have one of the loudest neighbors in the world, so this band helped a country, and Gord helped people lyrically, slowly start to try to define themselves."
The Tragically Hip - Ahead By A Century (Official Music Video)
Gord Downie formed The Tragically Hip in 1984 alongside childhood friends Bobby Baker, Paul Langlois, Gord Sinclair and Johnny Fay. The group gigged around Canada throughout the Eighties and eventually earned a record contract after then-MCA President Bruce Dickinson caught them live in Toronto.
Their self-titled debut EP arrived in 1987 while their first LP, Up to Here, followed in 1989. They picked up their first Juno award – Most Promising Group of the Year – in 1990.
As their popularity in Canada grew, The Tragically Hip seemed primed to cross over in America, especially during alternative rock's Nineties. In the end,though,  the band's biggest U.S. moment came in 1995 when — after notching their third straight Canadian Number One album with Day For Night – they played Saturday Night Live. The gig notably came together thanks to the efforts of fellow Kingston, Ontario native Dan Aykroyd, who introduced the group despite John Goodman hosting that night's show.
Outside his work with the band, Gord Downie released five solo albums – his first, Coke Machine Glow, arrived in 2001 – and collaborated with an array of artists including Buck 65, Fucked Up, Dallas Green, Alexisonfire and The Sadies. He was also a dedicated activist, focusing on environmental issues and the disenfranchisement of Canada's indigenous community. In 2005, The Tragically Hip were inducted into the Canadian Music Hall of Fame.
Format:
UK English