Watch The First Trailer For Disney's New 'Lion King' Remake
Director Jon Favreau's new 'Lion King' is due to arrive in cinemas during July 2019.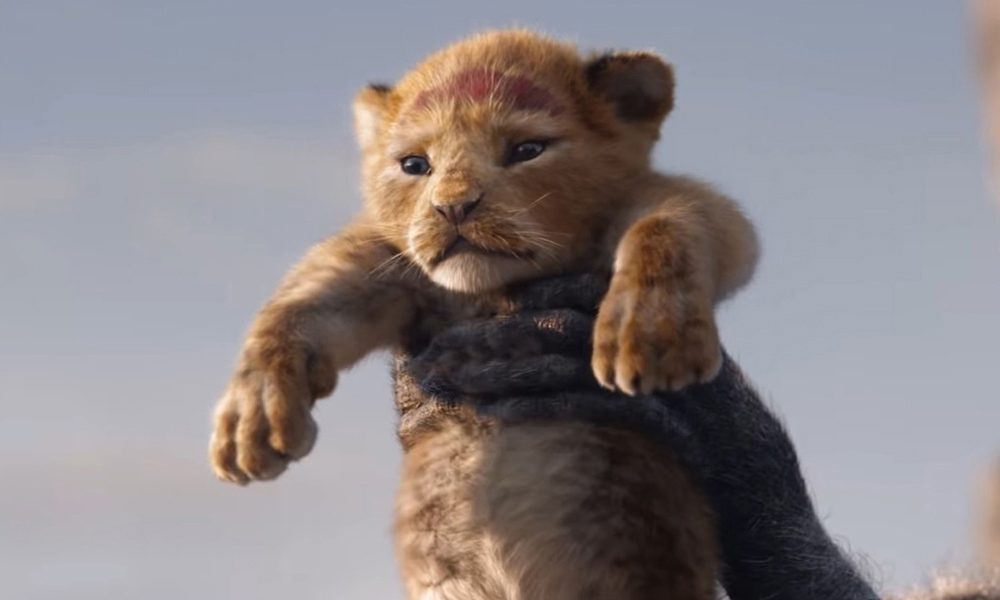 The king has arrived in time for Thanksgiving weekend as Disney have released the first trailer for their upcoming Lion King remake from director Jon Favreau.  You can watch it above.
Donald Glover leads the cast as young Lion Simba who loses his dad, while Beyonce — who is credited in the trailer with her last name, Knowles-Carter — voices Nala, a childhood friend and later love interest to Simba. The cast includes James Earl Jones reprising his role from the 1994 animated film as Simba's father Mufasa, Chiwetel Ejiofor as Simba's villainous uncle Scar, Alfre Woodard as Simba's mother Sarabi, with child actor JD McCrary playing the young version of Simba. Shahadi Wright Joseph is voicing the young Nala, while John Kani voices the baboon Rafiki and John Oliver playing Mufasa's confidant, the hornbill Zazu.
The director first showed off footage from The Lion King last summer at D23, which included photo-real landscapes and Rafiki introducing baby Simba on Pride Rock.
The Lion King is just one of several remakes Disney has on the docket, including Lady And The Tramp for its Disney+ streaming service and Tim Burton's Dumbo, which arrives on 29 March. Jon Favreau previously had huge success with his remake of The Jungle Book, which grossed $966 million globally.
The original Lion King grossed more than $968 million worldwide and featured memorable songs from Elton John and Tim Rice. Favreau's Lion King is set to open on 19 July 2019.
Elton John confirmed he would be contributing to the new Lion King earlier this year.
"They need to have a new end credits song," the singer told The Sun in February. "There's going to be four of our songs in the film, from the original: 'Can You Feel The Love Tonight', 'Hakuna Matata', 'I Just Can't Wait To Be King' and 'Circle Of Life'. And then there will be an end, closing song, and we've been speaking to Beyoncé's people and hopefully Tim [Rice] and I and her can cook up something."
Format:
UK English