TWICE Catches 'The Feels' In First Original English Song
The K-pop girl group will perform the disco-pop track for the first time on 'The Tonight Show' tonight.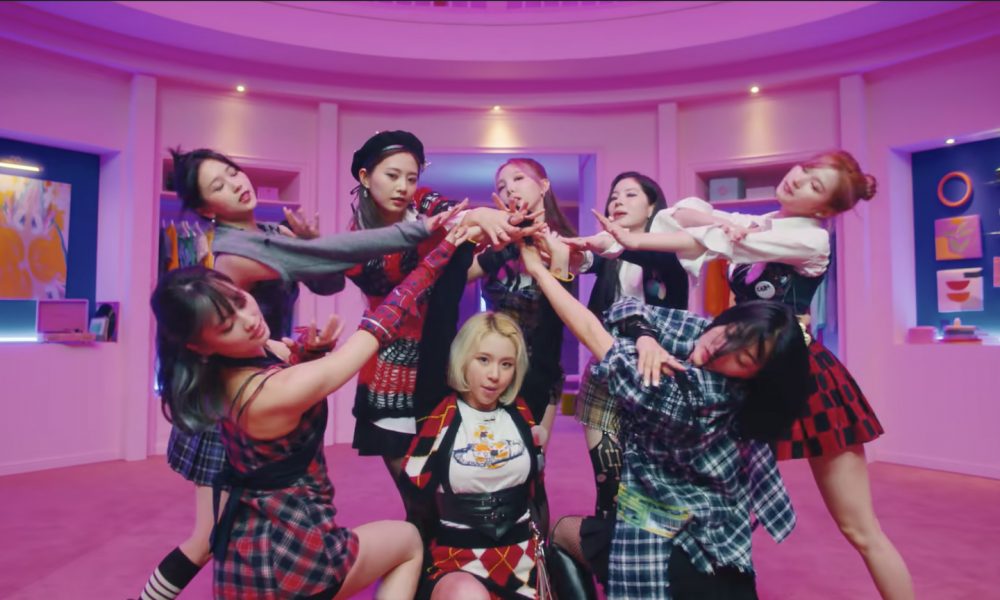 K-pop superstars TWICE has shared its first original English song with its new single "The Feels," along with an eye-popping visual that pays homage to the 90s pop aesthetic.
The girl group, which was formed by JYP Entertainment in 2015, has previously released English versions of some of its Korean songs, including "I Can't Stop Me", "Cry For Me" and "More & More". "The Feels", though, marks the first time the group has released a song entirely in English without a Korean-language version preceding it.
"Boy I, boy I, boy I know/I know I got the feels," the nine-member band sings on the disco-pop track. "The Feels" also arrives with a music video that sends the girl group off to a prom, seeing TWICE deliver choreographed dance routines as it gets ready for the event.
At the end of the music video, a poster on a wall teases an upcoming celebration of the group's sixth anniversary this month, its third full album in November 2021, and its fourth tour. "More to come, stay tuned!" the poster reads.
In a video shared on the group's YouTube channel, rapper Chaeyoung shared that the song's message is "Don't hide your feelings – follow your feels when you like someone." She added: "So the song is really happy and confidence-boosting."
TWICE will perform "The Feels" for the first time on The Tonight Show Starring Jimmy Fallon tonight (October 1) and will appear on GMA3 on October 6.
The group released their 10th mini-album Taste Of Love in June, which featured the single "Alcohol-Free". That track was nominated for an MTV Video Music Award in the Best K-pop category earlier this summer – their first nomination at the US awards ceremony.
In January, TWICE performed a stripped-down version of their Eyes Wide Open single "Depend On You" from Seoul for TIME Magazine's Time 100 Talks.