U2 Announce 2020 Launch For U2X RADIO With SiriusXM
The band made the announcement live on stage at the Saitama Super Arena in Tokyo, Japan, during the continuing The Joshua Tree Tour.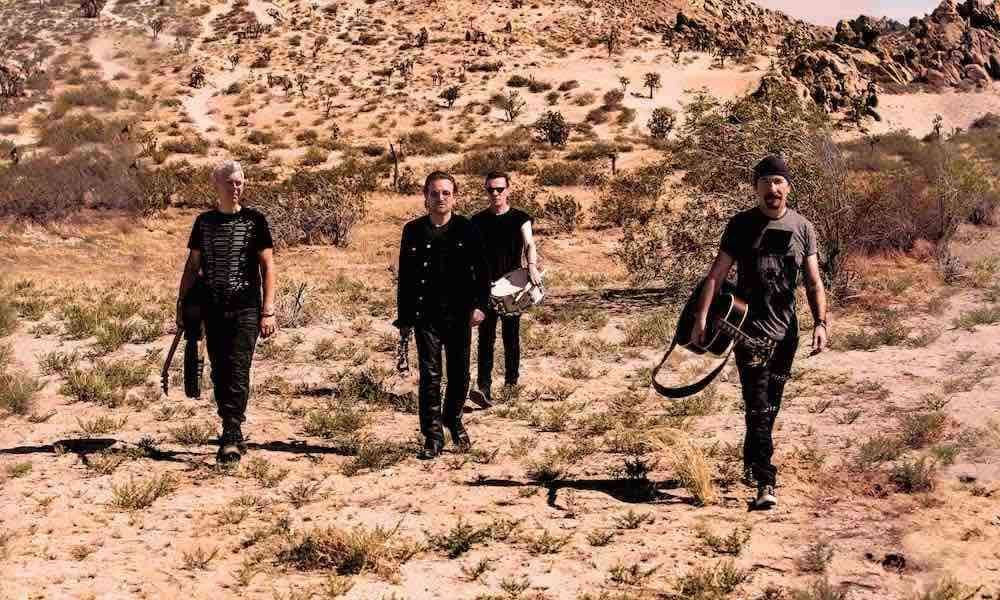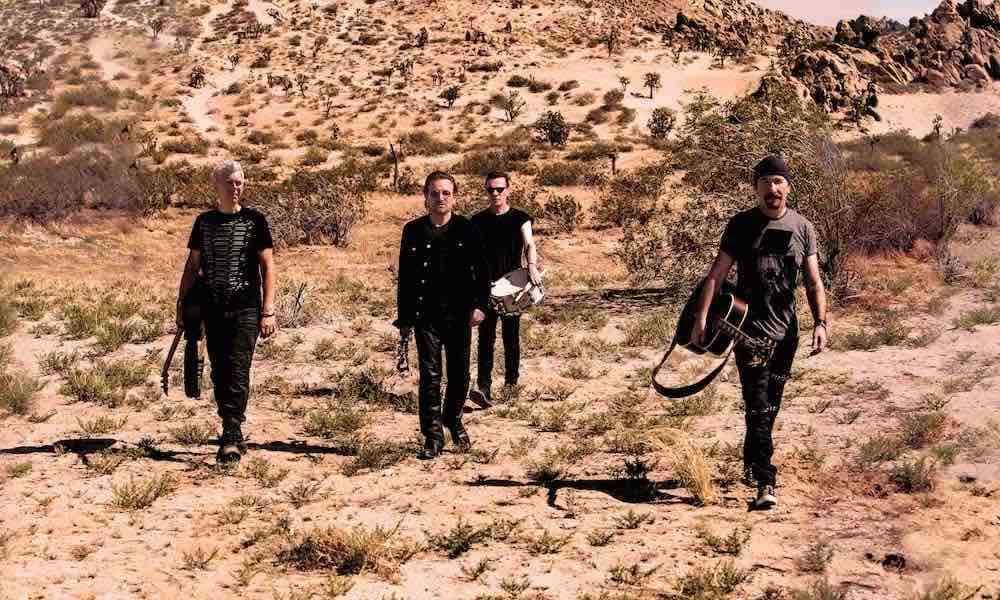 U2 have announced U2X RADIO, a new creative partnership with SiriusXM, which will include a dedicated SiriusXM channel and exclusive content only available to SiriusXM subscribers and Pandora listeners. The band made the announcement live on stage at the Saitama Super Arena in Tokyo, Japan, during the continuing The Joshua Tree Tour.
Bono made a live appearance on Howard Stern's SiriusXM channel "Howard 100," in which the massive 200x40 ft screen that's a feature of the tour lit up with a video tribute to radio, before a live performance of U2's 'Elevation.' U2's simultaneous stream on Facebook Live gave fans around the world the chance to hear the news about U2X RADIO as it happened.
U2X RADIO will launch in 2020 and will feature the band themselves taking to the airwaves, with music from U2's storied career, unheard interviews and live concert recordings. Also featured will be live favourites, surprises from the archive, playlists curated by the band sharing their personal influences, new and old, as well as material celebrating their Dublin roots and much more.
"Generally when I open my mouth people prefer if I'm singing," joked Bono, "but on U2X RADIO, maybe they'll forgive me the odd interruption…" Adam Clayton added: "I'm not entirely sure what this is but what it isn't is an opportunity to hear some bass solos…U2 24/7. Welcome to the last 43 years of my life."
Larry Mullen commented: "It all sounds exhausting to me but if people really want to listen to us for 24 hours a day, this is the way to do it." The Edge said: "So I get to sit around having a laugh with my musician friends and playing our favourite music. As I always say, I have the best job in the world!"
Scott Greenstein, president and chief content officer, SiriusXM, observed: "U2 has unparalleled influence as musicians, social activists and global cultural icons. The band's ability to evolve has enabled it to create a large and diverse library of hit songs, as well as four-plus decades' worth of renowned live performances. "U2X RADIO and the offering on Pandora will provide listeners new access and insights into one of the world's most accomplished bands. We could not be more excited to welcome Bono, The Edge, Adam and Larry to the SiriusXM family."
U2 joins other new additions to SiriusXM and Pandora for exclusive content and access such as LeBron James' UNINTERRUPTED, Drake and Marvel Entertainment. Other artists who have their own dedicated SiriusXM channels include Phish, Garth Brooks, The Beatles, Bruce Springsteen, Tom Petty, Pearl Jam, Elvis Presley and Frank Sinatra.
U2, A. R. Rahman - Ahimsa (Lyric Video)
U2's new song 'Ahimsa,' their collaboration with revered composer A.R. Rahman, has already hit No. 1 in the iTunes Rock chart in the US, Canada, Germany, France, Italy, Brazil, Spain, India, Mexico, Holland, Australia, Argentina, Switzerland, Belgium, Greece, Portugal, Singapore, Sweden, Austria, Denmark, Hong Kong, Norway, Finland, Malaysia, New Zealand and Ireland.
Follow the best of U2 on Apple Music and Spotify.
Format:
UK English