U2 Mark 40 Years Since 'Three' With EP Reissue For Record Store Day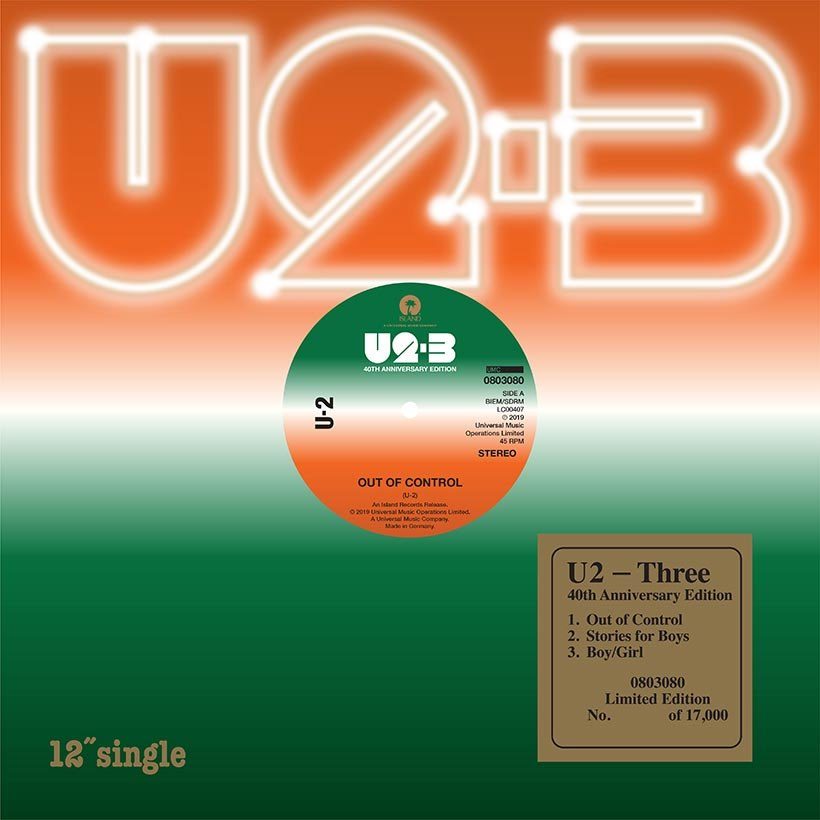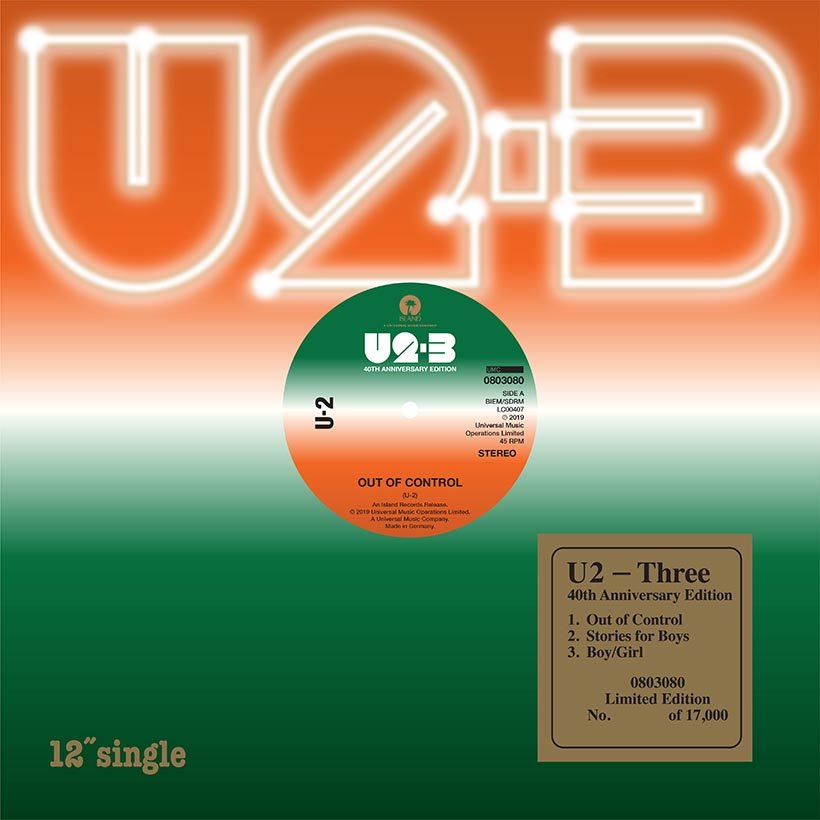 The 40th anniversary of U2's first release, the 1979 EP Three, will be observed with a 180 gram, black vinyl 12-inch pressing for Record Store Day. Island Records and UMC will release the limited edition on 29 November as a Black Friday exclusive via participating independent retailers. Details are available at the RSD website.
The Three EP was released in Ireland in September 1979. It includes three songs recorded at Windmill Lane Studios in Dublin the previous month with producer Chas De Whalley, 'Out Of Control,' 'Stories For Boys' and 'Boy-Girl.' The A-side of the release was chosen via a listener poll on Dave Fanning's The Rock Show, on Irish national network RTÉ, on an edition also featuring an interview with Bono. The band had already started to play all three songs live in their early gigs, and featured them on the Boy tour of 1980-81, although 'Boy-Girl' was featured less than the other two compositions.
All three songs have been remastered for the reissue, which is a numbered, limited edition of 17,000 copies, cut at 45 rpm. A full colour outer sleeve features new artwork, with a die-cut hole for the label. The 40th anniversary of Three is observed on the disc label and sticker.
On its first release, Three had a pressing of 1,000 copies on 12-inch vinyl, which sold out immediately, and then appeared as a seven-inch. The song debuted at No. 28 in the Irish singles chart and climbed to a No. 19 peak. U2 subsequently re-recorded both 'Out Of Control' and 'Stories For Boys' for their debut album Boy, produced by Steve Lillywhite and released in October 1980. Live versions of those two tracks, from U2's gig in Boston in March 1981, were later included as b-sides on the second CD single of 'Sweetest Thing' in 1998.
Listen to the best of U2 on Apple Music and Spotify.
Format:
UK English