'Ultimate' Bryan Adams Collection Includes Two Brand New Songs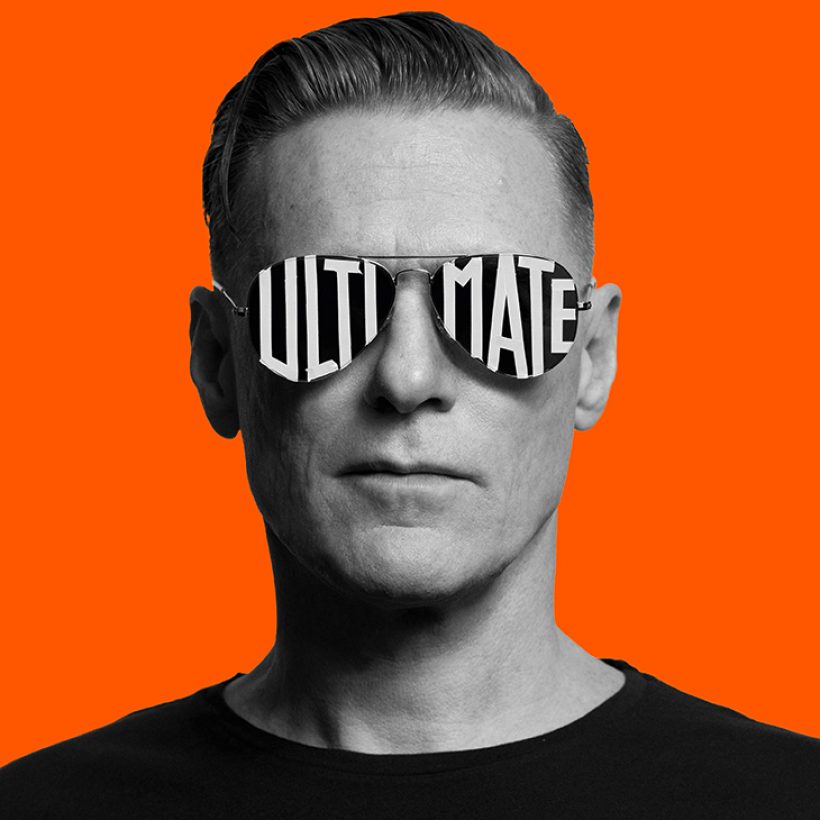 Bryan Adams is set to release a new best of collection, Ultimate, on 3 November via USM/Polydor Records. Featuring 21 tracks in total, it will also contain two new songs – one of which will be available upon pre-ordering the album via all digital platforms.
Renowned the world over for his signature brand of feel-good rock and roll and big ballads, Bryan Adams is an icon of epic proportions. With multiple awards under his belt, including a Grammy, an American Music Award, an Ivor Novello Award and countless Juno Awards, he was also awarded the Order of Canada and the Order of British Columbia. Given to him for his contributions to popular music and philanthropic work via his own foundation, The Bryan Adams Foundation, it's solid evidence that his impact on pop culture goes way beyond just music.
Bryan Adams - Please Stay
The aim of Ultimate is to condense Bryan Adams' extensive back catalogue – 13 studio albums, 5 live albums, 5 compilation albums and over 75 singles – into a 21-track offering guaranteed to capture the true essence of the celebrated hitmaker's much celebrated career. Containing early hits such as 'Cuts Like A Knife' and 'Run To You' as well as later additions to his repertoire, like 'When You're Gone' with Melanie C and 'Cloud Number Nine', it's a must have collection for any fan of the renowned Canadian rock star.
Of course, no Bryan Adams best of is complete without his record-breaking international smash hit "(Everything I Do) I Do It For You". Aside from the song with the longest unbroken run at number one on the UK Singles Chart – 16 consecutive weeks – other mammoth hits that appear on Ultimate include 'Summer Of '69', 'Have You Ever Really Loved a Woman?' and Adams' Rod Stewart and Sting collaboration 'All for Love'.
It's not just the classics that feature on Ultimate either. Releasing two brand new songs, 'Ultimate Love' and 'Please Stay' – the latter of which is instantly available upon pre-ordering the new best of – are the first Bryan Adams songs in over two years.
"As a songwriter and musician, you are always creating – it's what you do," said Adams. "So even though this is an "ultimate" collection I'm always looking ahead. There are two new songs included 'Please Stay' and 'Ultimate Love' both written this year with the message that love still counts, even in uncertain times."
The CD and digital editions of Ultimate will be released on 3 November. Scroll down to read the full tracklist and pre-order here.
Ultimate:
'Go Down Rockin'
'Can't Stop This Thing We Started'
'Run To You'
'Ultimate Love'
'Heaven'
'It's Only Love' (with Tina Turner)
'Here I Am'
'When You're Gone' (with Melanie C)
'Cloud Number Nine'
'(Everything I Do) I Do It For You'
'You Belong To Me'
'Summer Of '69'
'Have You Ever Really Loved A Woman?'
'Somebody'
'Please Forgive Me'
'Cuts Like A Knife'
'The Only Thing That Looks Good On Me Is You'
'All For Love' (with Sting & Rod Stewart)
'Back To You'
'Please Stay'
'18 Til I Die'
Format:
UK English