Watch Booker T. Jones And The National's Matt Berninger 'Shoplifting'
The pair take home albums by, among others, Miles Davis, R.E.M. and indeed Booker T. and the MGs.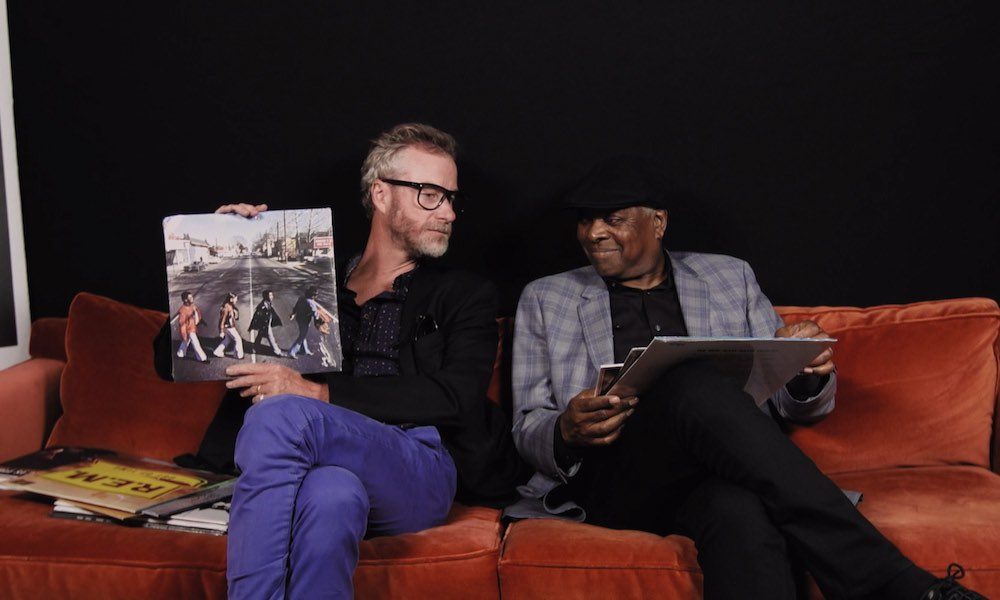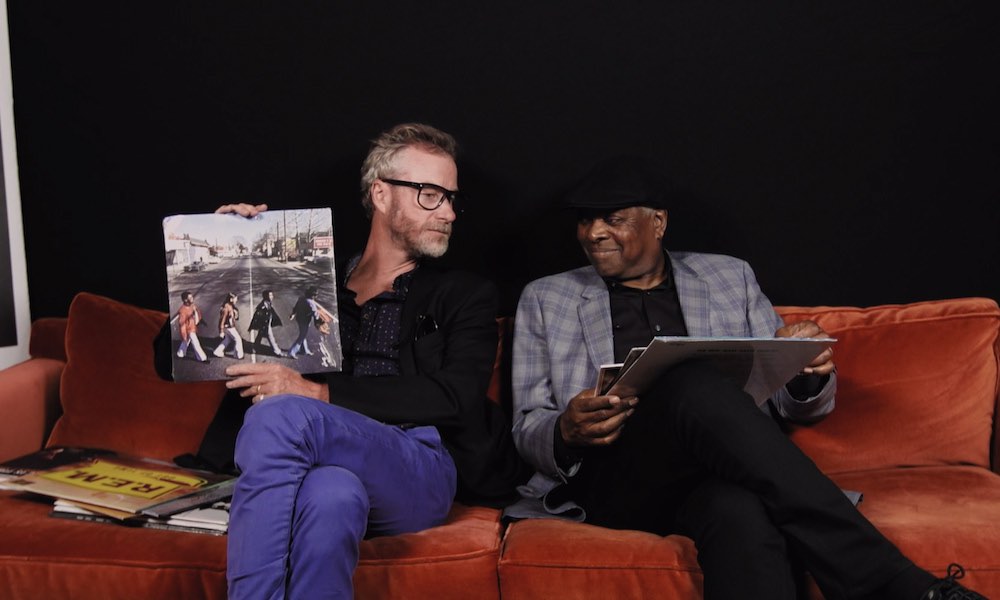 Matt Berninger of The National is in conversation with one of the true giants of Stax Records history, Booker T. Jones, in the latest episode of Craft Recordings' Shoplifting video series.
Shoplifting With Matt Berninger & Booker T. Jones Ep 14
The near-five-minute clip, released today, is introduced by Berninger and Jones, who face camera to confess that they've "been caught shoplifting." The pair are well known to each other, Matt having guested along with the late Sharon Jones on "Representing Memphis" from Jones' 2011 album The Road from Memphis; he also played on Booker T.'s current album Note By Note, released late last year as a companion to the memoir Time Is Tight, published by Little, Brown.
Medley: Golden Slumbers / Carry That Weight / The End / Here Comes The Sun / Come Together
In episode 14 of Shoplifting, the two musicians show each other the albums they have purloined, prompting their back-and-forth about musical influences and favorites. "I was just apprehended by this person here," he says, pointing to Jones on the cover of Booker T. and the MGs' vintage 1970 album McLemore Avenue, "while I was stealing his record."
In turn, Jones shows his friend that he has picked up James Booker's Classified album, saying he was introduced to him by Mac Rebennack (aka Dr. John), as he and Berninger swap vinyl LPs back and forth. The National frontman and singer-songwriter also gets in a plug for Jones' autobiography, which he says is "tight!". At the end of the episode, Berninger adds: "We are not giving these back. Thanks for letting us steal all your records."
Album choices by Matt Berninger and Booker T. Jones in this episode:
1. McLemore Avenue – Booker T. & The M.G.'s
2. Classified – James Booker
3. Out Of Time – R.E.M.
4. Stax Country – Various Artists
5. Peanuts Greatest Hits – Vince Guaraldi Trio (Charlie Brown Picture Disc)
6. The Traveling Wilburys Vol. 1 (30th Anniversary Picture Disc)
Time Is Tight – Booker T.'s memoir
7. The New Miles Davis Quintet – The Miles Davis Quintet