Wealth Of Soulful Treasures Unlocked On 'Motown Unreleased 1968' Collections
The digital albums offer an astonishing 88 tracks from the Motown archives of 1968, all previously unissued.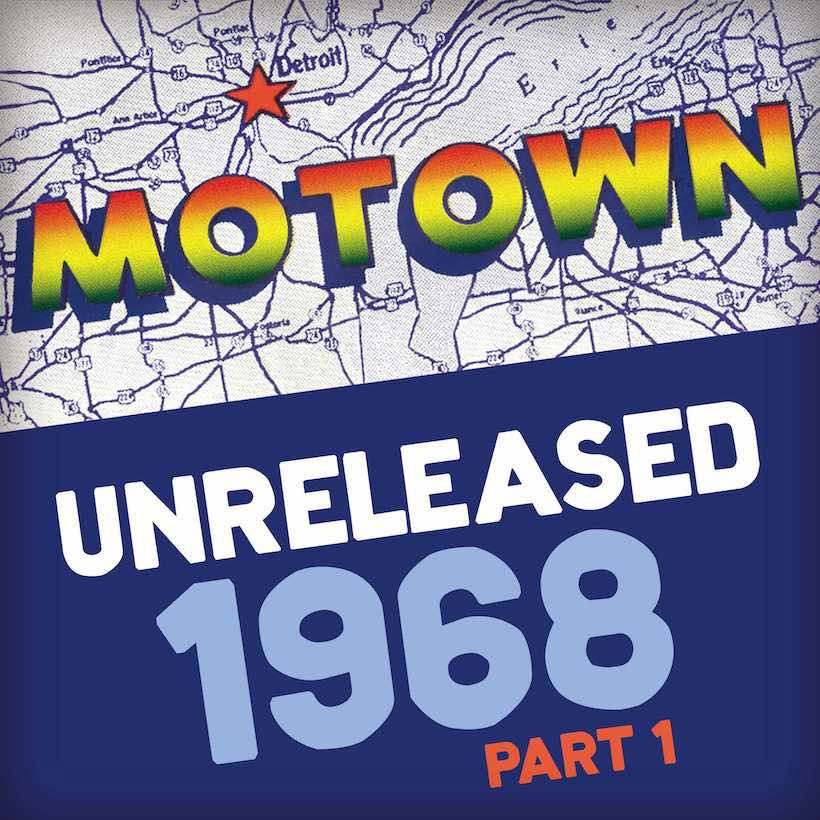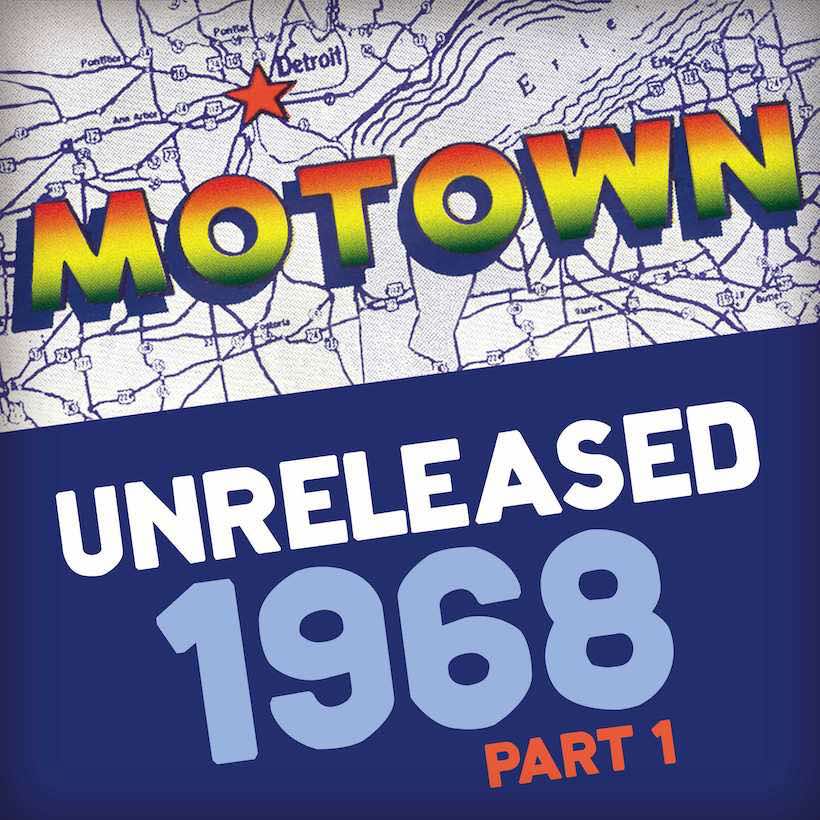 A veritable treasure trove of soulful gems from 1968, all of them previously unavailable in any format, has been unveiled on Motown Unreleased 1968, Volume 1 and Volume 2, out now on all digital platforms.
The collections offer an astonishing 88 tracks from the Motown archives, 50 on the first set and 38 on the second, by a generous cross-section of artists signed to the company in the memorable year of 1968. Stars such as the Four Tops, Gladys Knight and the Pips, the Temptations and Jr. Walker and the All Stars are joined by lesser-known names from the roster such as T&T, Debbie Dean, Suzee Ikeda, Paul Petersen, the Messengers and Willie Tyler.
Among the items on Volume 1 that will fascinate Motown collectors and new admirers are Martha Reeves and the Vandellas' version of Aretha Franklin's 'Don't Let Me Lose This Dream'; a version of the Miracles' 'I Second That Emotion' by the Utopians; a live recording of Jimmy Webb's 'By The Time I Get To Phoenix' by Gladys Knight and the Pips; and the Four Tops' early version of their single of that year, 'Yesterday's Dreams.' 
The treats on Volume 2 include Marvin Gaye's first version of 'It's A Bitter Pill To Swallow'; his duet with Tammi Terrell, 'Tears At The End Of A Love Affair'; the Temptations' 'All I Need Is You To Love Me'; Chris Clark's reading of Bacharach & David's 'What The World Needs Now Is Love'; and a moment of Motown self-reference with Bobby Taylor and the Vancouvers' 'Ode To The Supremes,' produced by Berry Gordy.
The Motown Unreleased 1968 compilations are available digitally now. Scroll down for the full tracklistings, and buy Volume 1 here and Volume 2 here.
Various Artists
Motown Unreleased 1968: Part 1
1.   I Left My Heart In San Francisco – Stevie Wonder
(Douglass Cross-George Cory)
Produced by Henry Cosby
Track recorded at Golden World Studio, Detroit, MI, December 1, 1967; lead vocal recorded January 16, 1968
2.   The One Who Loves You – T & T
(Terry Johnson)
Produced by Smokey Robinson and Al Cleveland
Track recorded January 12, 1968; lead vocal recorded January 19, 1968
3.   What Happened To Love – T & T
(Terry Johnson)
Produced by Al Cleveland and Smokey Robinson
Track recorded January 12, 1968; lead vocal recorded January 19, 1968
4.   Terrie – T & T
(Terry Johnson)
Produced by Al Cleveland, Smokey Robinson
Track recorded January 12, 1968; lead vocal recorded January 19, 1968
Track was later repurposed and overdubbed by Terry Johnson as "Sandy"
5.   What Do You Know About Love – T & T
(Theresa Botial)
Produced by Smokey Robinson and Al Cleveland
Track recorded January 12, 1968; lead vocal recorded January 19, 1968
6.   Kickin' Stones – Billy Eckstine
(Ronald Miller-Michael Valvano)
Produced by Richard Morris
Track recorded at Golden World January 23, 1968; lead vocal added at Hitsville Studio A the same day; strings recorded at GW January 24, 1968
7.   Umbrella Man – Billy Eckstine
(Ronald Miller-Bryan Wells)
Produced by Richard Morris
Recording details as for "Kickin' Stones"
8.   I Just Don't Have The Time – Billy Eckstine
(Ronald Miller-Bryan Wells)
Produced by Richard Morris
Recording details as for "Kickin' Stones"
9.   Love Is Like An Old Old Man – Billy Eckstine
(Howlett Smith)
Produced by Frank Wilson
Track recorded at Golden World January 24, 1968; lead vocal added at Hitsville the same day; strings recorded at GW January 25; background vocals overdubbed January 29, 1968
10. Lookin' Down – Billy Eckstine
(Ronald Miller-Michael Valvano)
Produced by Richard Morris
Track recorded at Golden World January 19, 1968; lead vocal recorded (probably at Hitsville) January 22; strings added at Golden World January 30, 1968
11. I'll Wait For You To Come Home – Stevie Wonder
(Don Hunter-Stevie Wonder-Henry Cosby)
Produced by Henry Cosby
Track recorded January 5, 1968; strings overdubbed at Golden World the same day; lead vocal added January 28; background vocals recorded January 31, 1968
12. If You Are Really Happy – Billy Eckstine
(Tom Baird)
Produced by Berry Gordy
Track recorded January 24, 1968; strings overdubbed at Golden World the same day; lead vocal recorded February 14; background vocals recorded February 16; instrumental overdubs recorded February 22 and 26, 1968
13. Psychologically – T & T
(Terry Johnson)
Produced by Smokey Robinson and Al Cleveland
Track recorded February 6, 1968; background vocals added February 29; lead vocal and new or additional background vocals recorded March 1, 1968
14. Send Him To Me – Debbie Dean
(Dennis Lussier-Debbie Dean)
Produced by Dennis Lussier
Arranged by Gene Page
Recorded at Sound Recorders, Los Angeles, CA, October 31 1967; completed by March 4, 1968
15. I Believe In Him – Debbie Dean
(Debbie Dean-Dennis Lussier)
Produced by Dennis Lussier
Arranged by Gene Page
Recorded at Sound Records, Los Angeles, CA, January 23, 1967; completed by March 4, 1968
16. Ain't It A Shame – Barbara McNair
(Frank Wilson-Ronald Miller)
Produced by Frank Wilson
Arranged by Jerry Long
Recorded at Columbia Studios, Los Angeles, CA, September 27 and October 13, 1967; completed by March 4, 1968
17. Around and Around – Barbara McNair
(Frank Wilson-Ronald Miller)
Produced by Frank Wilson
Arranged by Jerry Long
Recorded at Columbia Studios Los Angeles, CA, September 27, 1967; completed by March 4, 1968
18. Tell Me How I'm Gonna Make It – Suzee Ikeda
(unknown)
Produced by Frank Wilson and Berry Gordy
Recorded in Los Angeles, CA; completed by March 6, 1968
19. I Need Your Love Today – Paul Petersen
(Debbie Dean-Dennis Lussier)
Produced by Dennis Lussier
Recorded at Sound Recorders, Los Angeles, CA, June 26, 1967; completed by March 7, 1968
20. Mighty Good Lovin' – Paul Petersen
(William Robinson)
Produced by Dennis Lussier
Recorded at Sound Recorders, Los Angeles, CA, June 26, 1967; completed by March 7, 1968
21. Window Shopping – Paul Petersen
(R. Dean Taylor)
Produced by R. Dean Taylor
Track and miscellaneous overdubs recorded at Golden World June 14, 1967, assigned to the Messengers, their version completed June 20, 1968; further overdubs at Golden World May 2; track re-assigned to Paul Petersen and his lead vocal and additional instrumental overdubs added May 15, 1968
22. It's My Time – The Messengers
(Ricky Matthews-R. Dean Taylor-Michael Valvano)
Produced by R. Dean Taylor
Track recorded January 18, 1966 and assigned to the Mynah Birds; re-assigned to the Messengers and their lead vocals recorded at Golden World May 22, 1968; additional overdubs recorded May 28, 1968
23. Yesterday's Dreams first version – Four Tops
(Pamela Sawyer-Vernon Bullock-Ivy Jo Hunter-Jack Goga)
Produced by Ivy Jo Hunter
Track recorded May 25, 1968; additional overdubs recorded May 27; background vocals added May 29, 1968
24. Soul Darling '68 – Jr. Walker & the All Stars
(Willie Woods-Vic Thomas-James Graves-Lawrence Horn)
Produced by Lawrence Horn
Recorded June 6, 1968
Note: instrumental re-make of "Ame Cherie"
25. Little Ol' Boy – Stevie Wonder
(Don Hunter-Stevie Wonder-Lula Hardaway)
Produced by Don Hunter and Stevie Wonder
Track recorded March 16, 1968; lead and background vocals recorded April 10; lead vocal re-cut and instrumental overdubs recorded April 11; lead vocal re-cut again May 6, May 15, June 13 and June 14, 1968
26. Get Ready – Jonah Jones
(William Robinson)
Produced by Henry Cosby
Recorded at Golden World June 27, 1968; instrumental overdubs added June 28, 1968
27. Show Me The Way – Gladys Knight & The Pips
(Jimmy Barnes-Richard Morris-Sylvia Moy)
Produced by Richard Morris
Working title: Ain't It The Truth
Track recorded June 13, 1968; additional overdubs recorded June 18; horns added July 11, 1968
28. Cannibal – Willie Tyler
(Robert Gordy)
Produced by Robert Gordy
Recorded by "Bob Kayli" a.k.a. Robert Gordy October 24, 1961; overdub by Willie Tyler August 2, 1968
29. It's Been A Long Time Happenin' – Blinky
(Valerie Simpson-Nickolas Ashford)
Produced by Valerie Simpson and Nickolas Ashford
Track recorded September 29, 1967; horns and strings recorded October 12; Blinky's lead vocal recorded August 7, 1968, following previous leads by Tammi Terrell (December 7, 1967) and Rita Wright (February 16, 1968)
30. I'll See You Around – Stevie Wonder
(Henry Cosby-Sylvia Moy-Stevie Wonder)
Produced by Henry Cosby
Track recorded July 22, 1966; harmonica overdub recorded August 9, 1968
31. Funny I Should Think About Janet – Paul Petersen
(Tom Baird)
Produced by Frank Wilson and Berry Gordy
Track recorded May 9, 1968; strings and demo lead vocal recorded May 13; lead vocal recorded May 14; background vocals added August 16, 1968
32. OOO Baby Baby – Blinky
(William Robinson-Warren Moore)
Produced by Hal Davis
Track recorded in Los Angeles, CA, unknown date; lead vocal recorded August 31, September 4 and 6, 1968
33. Now I'm On My Own – Paul Petersen
(Jack Dalton-Gary Montgomery)
Produced by Mickey Stevenson and Hank Cosby (track) and R. Dean Taylor (vocal session)
Track recorded October 4, 1965, and assigned to the Dalton Boys, with their lead vocals recorded October 14, 1965; background vocals and Petersen's lead recorded September 19, 1968
34. It's Over Now – Paul Petersen
(Jack Dalton-Gary Montgomery)
Produced by Mickey Stevenson and Hank Cosby (track) and R. Dean Taylor (vocal session)
Track recorded November 24, 1965, and assigned to the Dalton Boys; strings recorded December 6; Dalton Boys vocals added December 8; background vocals and Petersen's lead recorded September 19, 1968
35. Don't Let Me Lose This Dream – Martha Reeves & the Vandellas
(Aretha Franklin)
Produced by Ivy Jo Hunter
Track recorded June 1, 1968; lead vocal recorded July 24; group vocals recorded at Golden World July 25; additional background vocals added at Golden World September 7; strings recorded at Golden World September 20, 1968
36. Billy Buchanan – Blinky
(Richard Morris-Barbara King)
Produced by Richard Morris
Track recorded June 5, 1968 and assigned to the Supremes; horns recorded at Golden World June 12; background vocals added at Golden World August 5; track re-assigned to Blinky and her lead vocal recorded September 25 and 26, 1968
37. Summer Samba (So Nice) – Jonah Jones
(Marcos Valle-Paulo Sergio Valle-Norman Gimbel)
Produced by Henry Cosby Produced by Henry Cosby
Recorded at Golden World June 28 1968; horns added September 27, 1968
38. Give Me All Of Your Lovin' – Stevie Wonder
(Don Hunter-Stevie Wonder-Lula Hardaway)
Produced by Don Hunter and Stevie Wonder
Track recorded April 30, 1968; demo lead recorded May 1; instrumental overdubs and background vocals added May 6; horns recorded May 18; lead vocal recorded June 13, September 17 and 29, 1968
39. I'll Be In Trouble – Blinky
(William Robinson)
Produced by Hal Davis
Recorded in Los Angeles, CA, unknown date; completed by October 1, 1968
40. Life Can Be Beautiful (If We Make It That Way) – Blinky
(Hal Davis-Walter Thurmond)
Produced by Hal Davis
Recorded in Los Angeles, CA, unknown date; completed by October 1, 1968
41. Can't We Be Strangers Again – Blinky
(Kay Lewis Miller-Helen Lewis Mastor)
Produced by Hal Davis
Recorded in Los Angeles, CA, unknown date; completed by October 1, 1968
42. My World Is Crumbling – Blinky
(Helen Lewis Mastor-Kay Lewis Miller)
Produced by Hal Davis
Recorded in Los Angeles, CA, unknown date; completed by October 1, 1968
43. Christmas Everyday 1968 version – Smokey Robinson & the Miracles
(William Robinson)
Produced by Warren Moore and Terry Johnson
Recorded October 9, 1968; horns added at Golden World October 11, 1968
44. Sweet Joy Of Life – Blinky
(Dennis Lussier-Debbie Dean)
Produced by Dennis Lussier
Track recorded October 2, 1968; horns added October 3; strings recorded November 22 1968; lead vocal recorded on unknown date
45. Steady Finger Popping – The Utopians
(Al Cleveland-Arthur Crier-Al Springer)
Produced by Al Cleveland and Arthur Crier
Recorded in New York November 25 and 26, 1968
46. I Second That Emotion – The Utopians
(William Robinson-Al Cleveland)
Produced by Arthur Crier
Recorded in New York November 25 and 26, 1968
47. I'm In A Different World (Live) – The Originals
(Brian Holland-Lamont Dozier-Edward Holland Jr.)
No producer credited
Recorded live at the Fox Theatre, Detroit December 28, 1968
48. By The Time I Get To Phoenix (Live) – Gladys Knight & The Pips
(Jim Webb)
No producer credited
Recorded live at the Fox Theatre, Detroit December 28, 1968
49. You Met Your Match (Live) – Stevie Wonder
(Don Hunter-Stevie Wonder-Lula Hardaway)
No producer credited
Recorded live at the Fox Theatre, Detroit December 28, 1968
50. Hey Love (Live) – Stevie Wonder
(Stevie Wonder-Clarence Paul-Morris Broadnax)
No producer credited
Recorded live at the Fox Theatre, Detroit December 28, 1968
Various Artists
Motown Unreleased 1968: Part 2
1.   Meditation – Billy Eckstine
(Norman Gimbel-Newton Mendonça)
Produced by Frank Wilson
Track recorded at Golden World January 23, 1968; strings recorded at Golden World and lead vocal recorded at Hitsville January 24, 1968
2.   Moon River studio version – Stevie Wonder
From film "Breakfast At Tiffany's"
(Henry Mancini-Johnny Mercer)
Produced by Henry Cosby
Track recorded December 5, 1967; lead vocal recorded January 28, 1968
3.   Ode To The Supremes – Bobby Taylor & The Vancouvers
(unknown)
Produced by Berry Gordy
Track recorded November 8, 1967; additional overdubs recorded at Golden World December 8, 1967; background vocals added January 31, 1968
4.   Satisfaction Guaranteed first version – The Spinners
(Tom Baird)
Produced by Harvey Fuqua and Johnny Bristol
Recorded February 15, 1968
5.   Drown In My Own Tears – The Vancouvers
(Henry Glover)
Produced by Berry Gordy
Recorded February 24, 1968
6.   It's A Bitter Pill To Swallow first version – Marvin Gaye
(William Robinson-Warren Moore)
Produced by Smokey Robinson and Warren Moore
Working title: I Was So Lonely
Track recorded May 29, 1968; background vocals recorded June 2; lead vocal added June 3, 1968
7.   Tears At The End Of A Love Affair – Marvin Gaye & Tammi Terrell
(Harvey Fuqua-John Bristol-Sylvia Moy)
Produced by Harvey Fuqua, Johnny Bristol
Track recorded January 9, 1966 and assigned to Tammi Terrell; background vocals recorded January 10; Terrell's lead vocal recorded January 12; strings added January 26; new or additional background vocals added recorded May 12, 1966; re-assigned to Marvin and Tammi, and Marvin's lead vocal recorded March 5, 1968
8.   I'm Gonna Be True – Chris Clark
(Frank Wilson-Vance Wilson-Ruth Talmadge)
Produced by Hal Davis
Recorded at Sound Recorders, Los Angeles, CA, October 23, 1967; completed by March 6, 1968
9.   Whenever I'm Without You – Chris Clark
(Frank Wilson-Vance Wilson-Ruth Talmadge)
Produced by Hal Davis
Recorded at Sound Recorders, Los Angeles, CA, October 23, 1967; completed by March 6, 1968
10. Twelve Months Of The Year – The Spinners
(Harvey Fuqua-Russell Fratto)
Produced by Harvey Fuqua and Johnny Bristol
Track recorded September 20, 1967; lead vocal added March 6, 1968
11. I Can't Erase The Way I Feel – Suzee Ikeda
(Helen Lewis Mastor-Kay Lewis Miller)
Produced by Hal Davis
Recorded in Los Angeles, CA; completed by March 7, 1968
12. Give Me Your Love – Paul Petersen
(Debbie Dean-Dennis Lussier)
Produced by Dennis Lussier
Recorded at Sound Recorders, Los Angeles, CA June 26, 1967; completed by March 8, 1968
13. All I Need Is You To Love Me – The Temptations
(Melvin Franklin-Frank Wilson-Shena DeMell)
Produced by Frank Wilson
Track recorded February 21, 1968; demo lead vocal recorded February 29; Temptations' lead recorded March 6; strings added at Golden World March 18, 1968
14. Fuerte Amor – San Remo Golden Strings
(Ivy Jo Hunter-Jack Goga-Pamela Sawyer)
Produced by Ivy Jo Hunter
Working title: Our Love's Adrift On A Stormy Sea
Track recorded February 26, 1968; strings added March 19, 1968
Note: this became the band track to Four Tops' "We've Got A Strong Love On Our Side"
15. Can't Help But Love You – Gladys Knight & The Pips
(Harvey Fuqua-John Bristol-Beatrice Verdi)
Produced by Harvey Fuqua
Track recorded October 17, 1967; additional overdubs recorded November 7; horns added November 25; lead vocal recorded December 31, 1967; lead vocal re-cut March 26, 1968
16. All I Want Is A Little Bit Of Love – Stevie Wonder
(Henry Cosby-Sylvia Moy-Stevie Wonder)
Produced by Henry Cosby
Working title: If It's So, Let Him Know
Track recorded January 26, 1968; lead vocal recorded March 28, 1968
17. (Must We Always Live For) Tomorrow – The Messengers
(Peter Barans)
Produced by R. Dean Taylor
Track recorded at Golden World April 1, 1968; lead vocal and instrumental overdub recorded April 2, 1968
18. Now Is The Time For Love – Paul Petersen
(William Weatherspoon-James Dean-Stephen Bowden)
Produced by William Weatherspoon and James Dean
Track recorded at Golden World April 19, 1968; strings added April 23; demo lead recorded April 25; background vocals recorded May 2; lead vocal recorded May 13, 1968
19. My Love For You – Paul Petersen
(Tom Baird)
Produced by Frank Wilson and Berry Gordy
Track recorded May 9, 1968; strings and demo lead recorded May 13; lead vocal overdubbed May 14, 1968
20. I Can't Dance To That Music You're Playin' first version – Martha Reeves & the Vandellas
(Dennis Lussier-Debbie Dean)
Produced by Dennis Lussier
Track recorded May 25, 1968; lead vocal recorded May 29, 1968
21. (Baby) I Need You – Jr. Walker & the All Stars
(Autry DeWalt Jr.-Lawrence Horn-Harry McNeil)
Produced by Lawrence Horn
Working title: I Can't Stop Now
Track and lead vocal recorded May 18, 1967; instrumental overdubs recorded March 12 & 14 and June 5, 1968
Note: remake of "Ame Cherie" with new lyrics
22. My Lonely World – Jr. Walker & the All Stars
(Autry DeWalt Jr.)
Produced by Lawrence Horn
Track recorded September 8, 1966; additional overdubs recorded June 6, 1968
23. At A Saturday Matinee – Jr. Walker & the All Stars
(Autry DeWalt Jr.-Eddie Hollis)
Produced by Lawrence Horn
Working title: At A Sunday Matinee
Recorded at Golden World June 16, 1968
24. Send Her To Me – Four Tops
(Dennis Lussier-Debbie Dean)
Produced by Dennis Lussier
Track recorded May 25, 1968; demo lead vocal recorded May 29; lead vocal recorded June 11; instrumental overdub added June 15, 1968
25. Opportunity Knock (For Me) first version – Four Tops
(Warren Moore-Terry Johnson-Al Cleveland-William Robinson)
Produced by Terry Johnson and Warren Moore
Working title: Love's Corridor
Track recorded June 15, 1968; lead vocal and additional overdubs recorded completed June 18; strings added at Golden World June 20; horns recorded at Golden World June 21, 1968
26. A Day In The Life Of A Fool – Billy Eckstine
(Carl Sigman-Luis Bonfa)
No producer credited
Arranged by Robert Tucker
Recorded at TTG Studios, Los Angeles, CA, June 21, 1968
27. What The World Needs Now Is Love – Chris Clark
(Hal David-Burt Bacharach)
Produced by Berry Gordy
Track and lead vocal recorded May 19, 1968; background vocals added July 22, 1968; strings recorded at Golden World July 25, 1968
28. Feeling Good – Chris Clark
From "The Roar Of The Greasepaint – The Smell Of The Crowd"
(Leslie Bricusse-Anthony Newley)
Produced by Berry Gordy
Track recorded July 11, 1968; background vocals added July 22; strings recorded at Golden World July 25, 1968
29. One World – Bobby Taylor & The Vancouvers
(Tom Baird)
Produced by Berry Gordy
Track recorded May 19, 1968; additional overdubs recorded at Golden World May 29; strings added at Golden World July 25, 1968
30. I Second That Emotion – Earl Van Dyke
(William Robinson-Al Cleveland)
Produced by Smokey Robinson and Al Cleveland
Recorded July 30, 1968
31. I Will Still Be Around – Yvonne Fair
(Harvey Fuqua-John Bristol-George Beauchamp)
Produced by Harvey Fuqua and Johnny Bristol
Track recorded July 27, 1968; vocal recorded at Golden World July 31, 1968
32. We Should Never Be Lonely My Love – Chuck Jackson & Yvonne Fair
(Harvey Fuqua-John Bristol-Mary Balnius)
Produced by Johnny Bristol
Track recorded May 31, 1968 and assigned to Yvonne Fair; strings recorded at Golden World June 13; re-assigned as a duet for Jackson & Fair and their vocals recorded at Golden World July 30; background vocals added August 20, 1968
33. Sunny – Chris Clark
(Bobby Hebb)
Produced by Berry Gordy
Recorded at Columbia Studios, Los Angeles, CA, August 26, 1968
34. Ode To Billie Joe – Martha Reeves & the Vandellas
(Bobbie Gentry)
Produced by Ivy Jo Hunter
Track recorded June 6, 1968; lead vocal recorded July 24; background vocals added at Golden World September 7, 1968
35. Mind – Blinky
(Harvey Fuqua-Chester Hayes)
Produced by Harvey Fuqua
Track recorded in Los Angeles on unknown date; lead vocal recorded at Golden World October 2, 1968
36. Sweet Soul Music Special Motown Version – Martha Reeves & the Vandellas
(Otis Redding-Arthur Conley)
Produced by Frank Wilson
Track recorded March 14, 1968 and assigned to the Supremes; re-assigned to the Vandellas and lead vocal recorded November 5, 1968
37. I Can Feel The Pain – David Ruffin featuring Ivy Jo Hunter
(Ivy Jo Hunter)
Produced by Ivy Jo Hunter and Lawrence Payton
Working title: I Can't Be Strong
Track recorded July 7, 1967, assigned to the Temptations; Ruffin's lead and Hunter's demo vocals recorded on one microphone at Golden World November 15, 1968
38. Growing – Chris Clark
(Tom Baird)
Produced by Berry Gordy
Recorded in Los Angeles, CA, completed by December 27, 1968
Format:
UK English