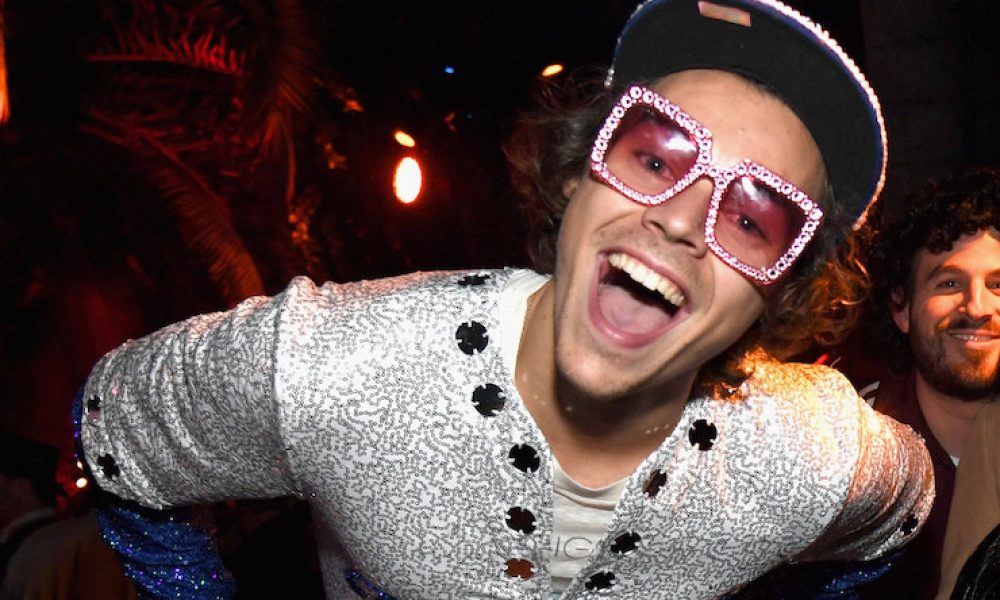 Last Saturday (May 2) was a day of firsts for Elton John. He and his band made their first-ever appearance at the second weekend of the annual Jazz & Heritage Festival in New Orleans — and, backstage that day, Elton had his first-ever meeting with one of his all-time musical heroes, Jerry Lee Lewis.
Elton has always talked of the influence of Jerry Lee on his work, both as a piano player and a flamboyant performer. But the pair had never met until last weekend when, in a trailer behind the Acura Stage, an Adidas tracksuit-wearing John met his fellow artist on the Jazzfest bill, the 79-year-old Lewis.
Quint Davis, the longtime producer-director of Jazzfest — an institution on the New Orleans calendar for decades — told the Times Picayune website that Elton revealed to him that he had never been so nervous as he was about meeting Jerry Lee. Davis also reported that Lewis' wife of three years, Judith, introduced herself as "Mrs. Killer."
In David Buckley's 2007 biography 'Elton,' the English star is quoted as saying: "Jerry Lee Lewis was always a big influence on me. He's the best rock 'n' roll pianist ever. I couldn't play like him because he's too fast."
Grammy Awards producer Ken Ehrlich, who was on hand to direct AXS TV's coverage, said that he felt Elton's high-octane performance had been given extra inspiration by listening to Lewis' short set earlier in the afternoon. "He played a thousand percent from the very first song," said Ehrlich of John's show.
"His piano playing was nuts. When he would get way down deep in it for a little bit, his face would be contorted as he played something hard. Then he'd get it, and he'd smile. He was just wailing."
Explore our dedicated Elton John Artist Page
Format:
UK English