Taking Back Sunday, Jimmy Eat World, And Paramore To Headline When We Were Young Festival
When We Were Young hits the Las Vegas Festival Grounds for one day only on October 22.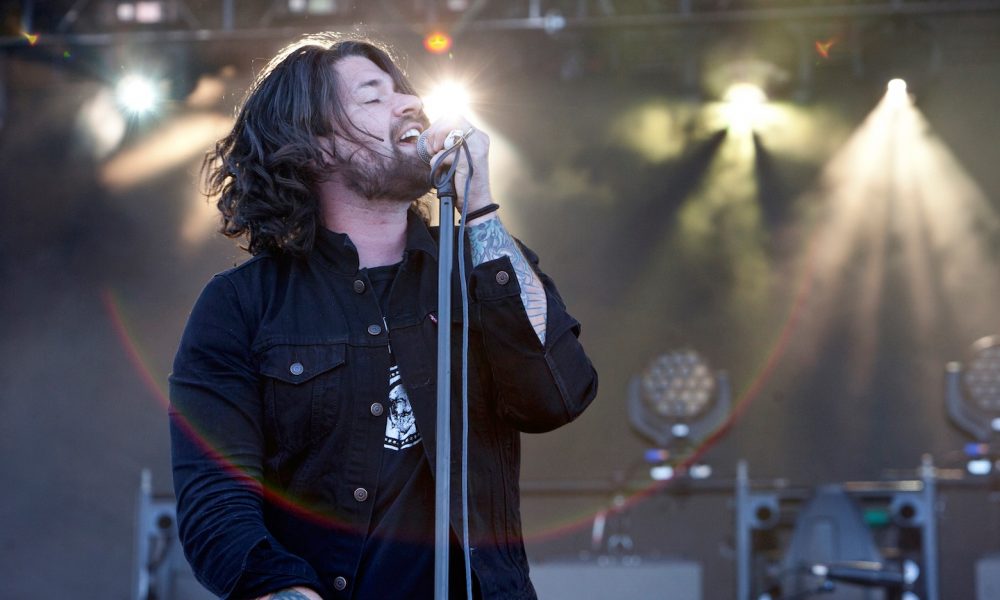 When We Were Young has announced the lineup for the 2022 iteration of their festival, which will be headlined by Taking Back Sunday, My Chemical Romance, AFI, and Paramore.
Other bands set to appear at the Las Vegas event include Bring Me The Horizon, A Day To Remember, Avril Lavigne, and Jimmy Eat World.
Additionally, The Used, Alkaline Trio, Dashboard Confessional, Pierce The Veil, Sleeping With Sirens, Palaye Royale, Black Veil Brides, PVRIS, Thursday, La Dispute, glassjaw, The Wonder Years, State Champs, Neck Deep, and Knocked Loose were announced for the event.
When We Were Young hits the Las Vegas Festival Grounds for one day only on October 22.
Earlier this month, Jimmy Eat World confirmed that they will be joining forces with Dashboard Confessional for a highly anticipated North American co-headlining tour.
The "Surviving The Truth Tour" begins February 27 at Albuquerque, NM's Kiva Auditorium, and then travels across the US through late March. Highlights include a very special two-night stand, set for March 11 and 12 at The Caverns in Pelham, TN, a subterranean music venue renowned for its prehistoric natural acoustics and otherworldly beauty. The opener on the tour will be Sydney Sprague.
It's an exciting development for fans of Jimmy Eat World, who have grown accustom to watching the band perform via livestream. In 2021, the band presented a global stream series Phoenix Sessions, which began with a top to bottom performance of their 2019 album Surviving (Chapter X).
The Phoenix Sessions was a one-of-a-kind set of performances that explored the band's decades-long career. Formatted into chapters, the series included the band's most recent album, their critically acclaimed 1999 album Clarity (Chapter III), and their 2004 fifth studio album Futures (Chapter V).
The launch performance of Surviving marked the first time listeners heard the album live, apart from those lucky fans who were in attendance at the band's live shows in October 2019.
Visit the When We Were Young Festival website for more information.