Win! Space-Age White Turntable And Holographic 'Star Wars' Vinyl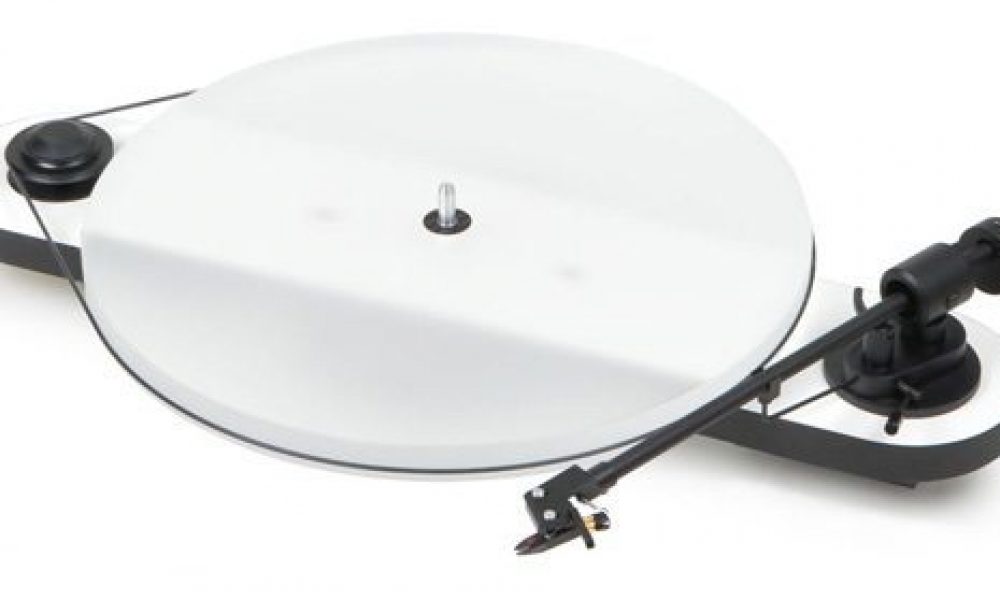 In a galaxy far, far away, a team of experts has created a space-age "plug'n'play" turntable. Excitingly minimalist in design, it has been finely tuned to provide optimum playback with no need for counterweight adjustment or anti-skating. With an "ultra low mass" tonearm, the Elemental turntable, created by Pro-Ject Audio Systems, combines the sleek look of modern design with the audiophile's preferred format of choice: vinyl.
The Elemental's "hidden secret" is its "central gravity mass point", which, made from artificial stone, absorbs any vibrations from the motor, allowing for the highest-quality playback possible. Retailing for £159, the Elemental boasts an Ortofon OM cartridge and gold-plated RCA outputs, and is simple to use – you just have to fit the belt and plug it in to your compliant hi-fi system.
We've teamed up with Pro-Ject Audio Systems to give away one of their Elementals, in glorious white, along with a copy of the much-coveted Star Wars: The Force Awakens holographic double-vinyl soundtrack, scored by legendary Star Wars composer John Williams. Playing the music on the A-side, each vinyl's B-side reveals a stunning hologram – of a Tie Fighter and the Millennium Falcon, respectively – which appears to bring the iconic spacecraft to life before your eyes.
Star Wars: The Force Awakens 2 LP Hologram Vinyl (Teaser)
Fancy your luck? Head here to enter the competition and correctly identify the fake title from a list of The Force Awakens cues. One winner will receive both the Elemental turntable and the Star Wars: The Force Awakens holographic double-vinyl, while five runners-up will receive a copy of the soundtrack.
Meanwhile, anyone who wishes to buy the Elemental turntable – which also comes in alternative colour finishes – can learn more about it here:
Format:
UK English