Young Bombs Release Comedic 'Wrong Side Of Love' Video Featuring Darius Rucker
The track comes from the EDM duo's debut EP 'The Young Bombs Show' released October 23 via Astralwerks.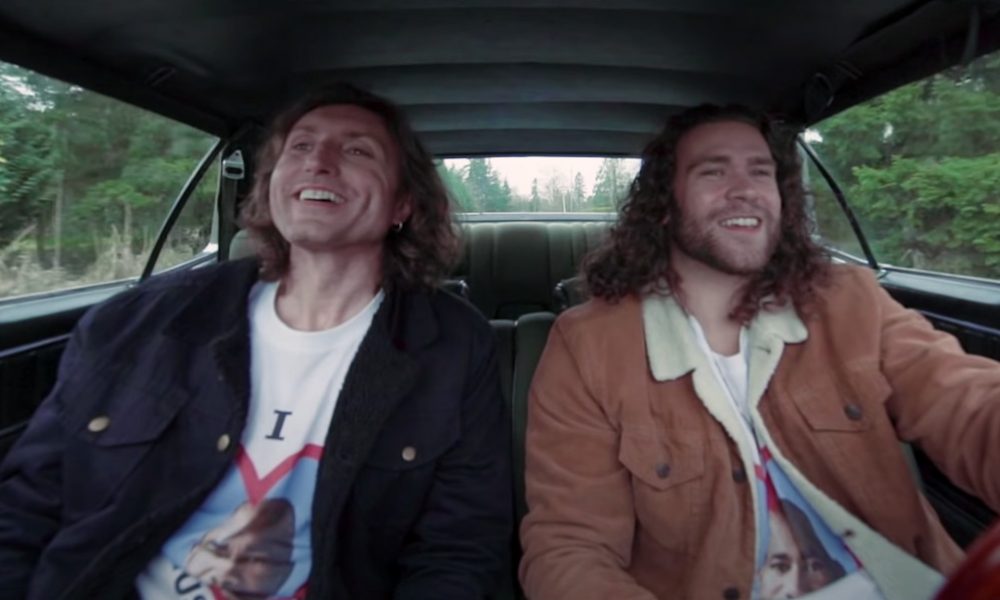 Canadian EDM duo Young Bombs have released the music video for their country-inspired single, "Wrong Side Of Love," featuring Grammy Award-winning country star Darius Rucker.
The comedic visual – directed by Conan Jurek Karpinski – brings viewers along for the ride as Young Bombs venture out of Canada to see their favorite country singer live in concert. Rucker is playing a show in Nashville and the duo, along with a few quirky fans, can't bear to miss it. Unfortunately, they soon discover that the Canadian border has been closed. The group enlists help from none other than Bigfoot, who turns out to be another Rucker fan, to throw a dance party in the forest to Rucker's televised set, instead.
Young Bombs, Darius Rucker - Wrong Side Of Love (Official Music Video)
"Wrong Side Of Love" is the final single to be released from Young Bombs' debut EP The Young Bombs Show, released on October 23 via Astralwerks. Since its release, the track has been streamed more than one million times globally.
In addition to Rucker, other collaborators on The Young Bombs Show include Aloe Blacc, GiGi, and Robinson. The artistic versatility that made the duo such sought-after remixers appears on the project as they seamlessly delve into country, synth-pop, dance-pop, and more.
Prior to their debut as original artists, Young Bombs members Tristan Norton and Martin Kottmeier were best known for their expert reworking of songs by Selena Gomez, Lady Gaga, Troye Sivan, Billie Eilish, and Nick Jonas. Their remixes, having racked up millions of streams, were brought to life during their sets on the festival circuit at Lollapalooza, Firefly Music Festival, Ultra, as well as on tour with staple dance music acts such as the Chainsmokers, Alesso, Galantis, and Diplo.
The Young Bombs Show can be bought here. View the full tracklist below.
The Young Bombs Show tracklist:
1. Wrong Side Of Love (feat. Darius Rucker)
2. Better Day (feat. Aloe Blacc)
3. Loyal (feat. GiGi)
4. Don't Let Them
5. Starry Eyes
6. High Road (feat. Robinson)