Yungblud Announces Upcoming Self-Titled Album
The rocker's third studio album arrives on September 2 via Locomotion/Geffen Records.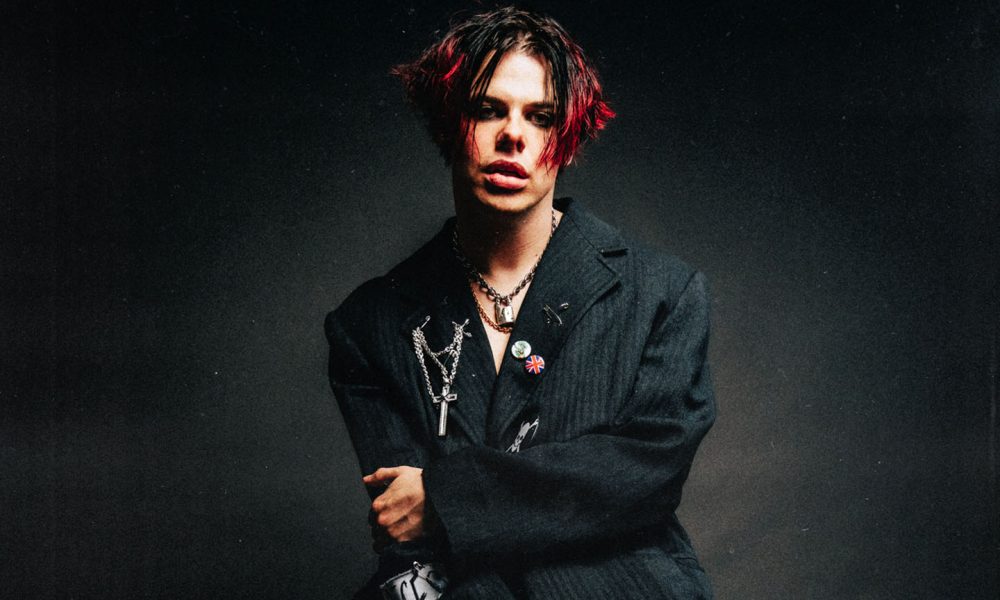 After releasing new singles earlier this year, including "The Funeral," Yungblud has now announced the details of his third studio album. The self-titled record, Yungblud, will arrive on September 2 via Locomotion/Geffen Records.
The English artist – whose real name is Dominic Harrison – shared the news on Tuesday morning during a livestream in the midst of being tattooed on his ribcage by famed tattoo artist Emily Malice.
Yungblud has previously teased on The Late Late Show with James Corden that the album would arrive "around the autumn leaves this fall." At the time, he revealed the themes of the LP to the late-night host, saying, "I think when you have your third album, you kind of really come in to who you are as an artist. You really understand where you are. I'm not a kid anymore. I've been around the world seven times. I met the most beautiful fans in the world. I've had ups, I've had downs. I think the difference between this album as opposed to the last one is it's truly really about me."
He continued, "Having people say good and bad things, it isn't this 'Woe is me' rock star, like 'Oh everyone's being mean to me' and that kind of thing, but it's like this reincarnation to being back to fifteen [years old], being like, 'Oh, some people don't understand my intention, don't understand who I really am.' And now I'm about to show it."
The musician is currently on the European leg of his Life On Mars world tour, and will stop in North America this September, beginning shortly after the release date of the awaited follow-up to 2020's Weird! That leg of the tour kicks off on September 13 in Montreal, and includes multiple festival performances, including Chicago's Riot Fest, Austin City Limits, Louisville's Louder Than Life, and more.
Yungblood North American tour dates
09/13 – MTELUS – Montreal, QC
09/15 – RBC Echo Beach – Toronto, ON
09/17 – RIOT FEST – Chicago, IL
09/22 – 09/25 – Louder Than Life Festival – Louisville, KY
09/22 – 09/25 – Firefly Music Festival – Dover Heights, DE
10/06 – 10/09 – Aftershock Festival – Sacramento, CA
10/14 – 10/16 – Austin City Limits Music Festival – Austin, TX