Yungblud Looks Ahead To 'Most Personal' Album Yet In Apple Music Interview
The British rock star also teased some possible collaborations that could feature on his third album.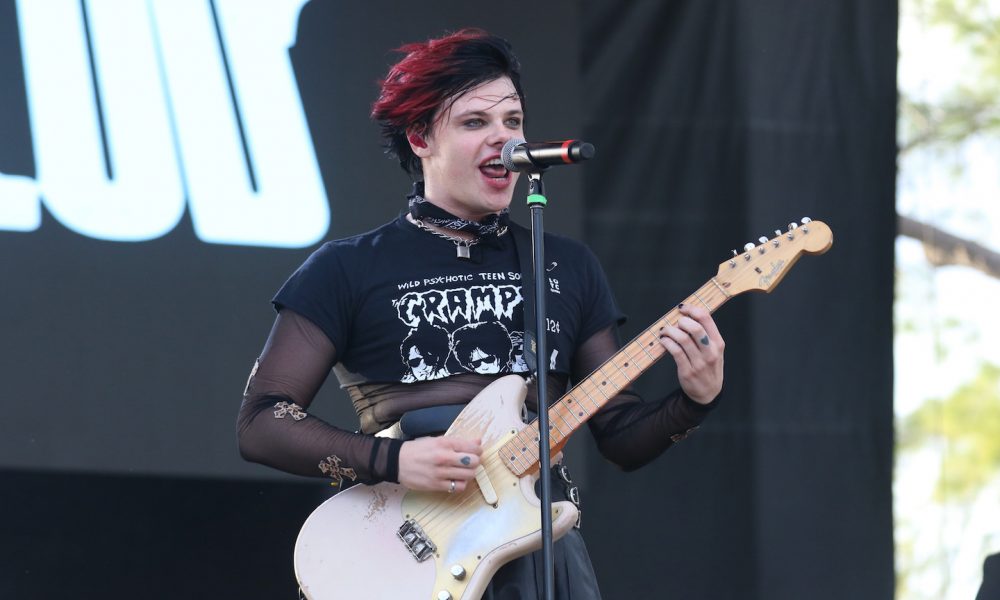 Yungblud has looked ahead to his third album, calling it his "most personal" record yet, in a new interview with Apple Music's Hanuman Welch.
Appearing on Welch's ALT CTRL show yesterday (January 11), Yungblud said he would be pushing the envelope even further on the upcoming follow-up to his 2020 album, weird!.
"I've been in London, I've been making the third record and I'm just so excited about it," he said. "This is, for me, the most personal music I've ever written. I think people are going to be a bit shocked about that because all my other music is pretty personal [but] I've gone deeper and it's pretty outrageous, to be honest."
Adding that the as-yet-untitled record will be "completely uncensored," the British rock star reflected on his journey so far and how that has fed into the new songs he's been writing. He explained that he felt that as he had gained more attention and more success since his debut album 21st Century Liability, the wider world had begun to control his narrative rather than him being able to steer it.
"People can believe what they wanna believe about you," he said. "There's a lot of stuff written about me on the internet in the past two years and I ain't gonna respond to that, I ain't gonna give people the satisfaction. But it's created a beautiful kickback in me. All my life I've felt misunderstood, I've felt oppressed, I've felt attacked for being just simply who I was. [Then] you find a community who accept you and then millions more people know who you are and you feel exactly the same way."
Yungblud added that working on his third album had felt like he was making his debut record again and that ideas were flowing freely "because I got pain."
The renowned artist has frequently collaborated with the likes of Travis Barker, Machine Gun Kelly, Bring Me The Horizon, KSI, and more over recent projects and he teased that more team-ups will feature on this next album. "There's a lot of cool artists I'm working with on this next record," he said. "I've made a lot of friends. I've made a lot of mates on this journey."
Asked who could potentially appear on the record, Yungblud replied: "I love what Willow Smith's doing right now. I'm obsessed with Girl In Red. There's a new wave of artists who are talking from their soul and their reality. I ain't confirming anything but I would certainly love to work with them." Listen to the interview in full on Apple Music.
Before his third album arrives, the award-winning musician will kick off his Life On Mars tour in North America on January 26, before taking it across Europe and over to Australia and New Zealand. The dates follow the UK leg of the tour, which took place last September and October, including a massive headline show at London's Alexandra Palace.
Last year, Yungblud announced that he was working on a new short film based on his 2020 song "Mars." The short feature will be set in the north of England and is being targeted for a release in spring 2022.