'ZAPPAtite' For Disruption: Frank's Choice Cuts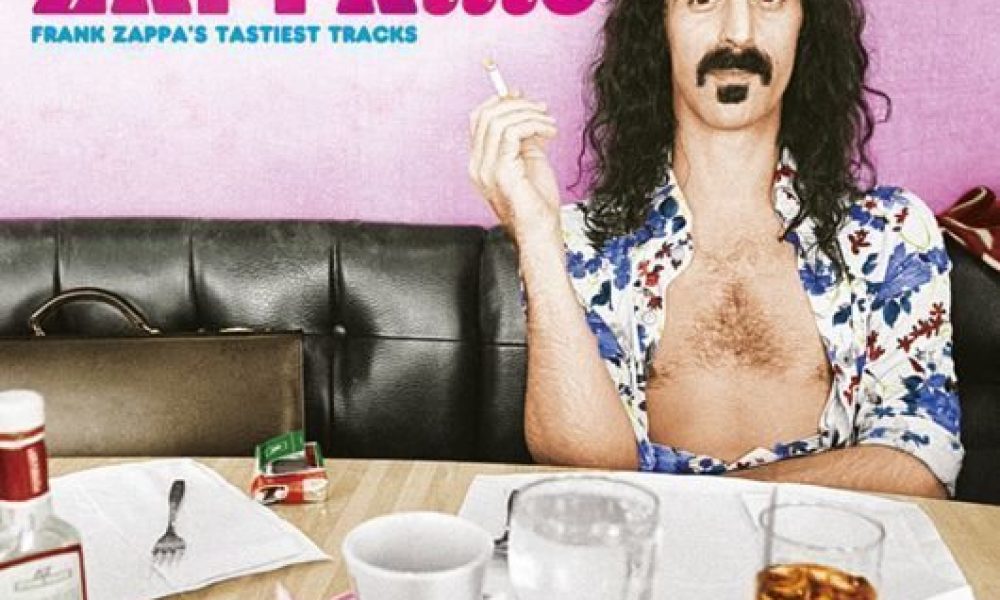 For an artist as diverse and prolific as Frank Zappa, it's virtually impossible to distil his career into one disc. Do you focus on the psychedelic 60s? The jazz-rock fusion? His classical excursions? Or perhaps his experiments within the avant-garde? As his son Ahmet asserts, Zappa "didn't really have 'hits' per se", so that option's out. And were you to attempt a wider best of, well… "that would be an impossibility to fit so much awesome onto one disc".
So what do you do? You compile a taster menu, offering a wide range of cuts from Frank Zappa's formidable discography. ZAPPAtite: Frank Zappa's Tastiest Tracks is, as Ahmet puts it, "a veritable smorgasbord of musicality for the curious and a buffet of favourites for the fans" – that is, an 18-track collection hand-picked by Ahmet, with the help of Zappa "Vaultmeister" Joe Travers. Organised by way of Appetizers, Entrées and Desserts, the selection covers everything from early excursions into the further reaches of sound (1966's 'Trouble Every Day', recorded with The Mothers Of Invention for Zappa's groundbreaking debut, Freak Out!) to chart-bothering assaults on the mainstream ('Valley Girl', a Top 40 US hit recorded in 1982 with daughter Moon Unit) and satirical outings such as 1979's 'Bobby Brown Goes Down' and '74's 'Don't Eat The Yellow Snow'.
Taken together, the tracks lean towards the rockier side of Zappa's music and, in doing so, find a consistent thread throughout his entire career. As Ahmet puts it: "I hope you're hungry, because this meal for your ears rocks!"
ZAPPAtite: Frank Zappa's Tastiest Tracks follows the recent vinyl reissue of one of Zappa's finest guitar-based albums, Hot Rats. Scroll down to read the full tracklisting, and purchase the album here:
The full ZAPPAtite tracklisting is:
Appetizers
'I'm The Slime'
'Dirty Love'
'Dancin' Fool'
''Trouble Every Day'
Entrées
'Peaches En Regalia'
'Tell Me You Love Me'
'Bobby Brown Goes Down'
'You Are What You Is'
'Valley Girl'
'Joe's Garage'
'Cosmik Debris'
'Sofa No.1'
'Don't Eat The Yellow Snow'
Desserts
'Titties & Beer'
'G-Spot Tornado'
'Cocaine Decisions'
'Zoot Allure'
'Strictly Genteel'
Format:
UK English