Ziggy Marley Performs A Virtual 'Rebellion Rises' Set
Fans can also expect a soon-to-be-released 360-degree VR version for viewers to watch with a headset at home.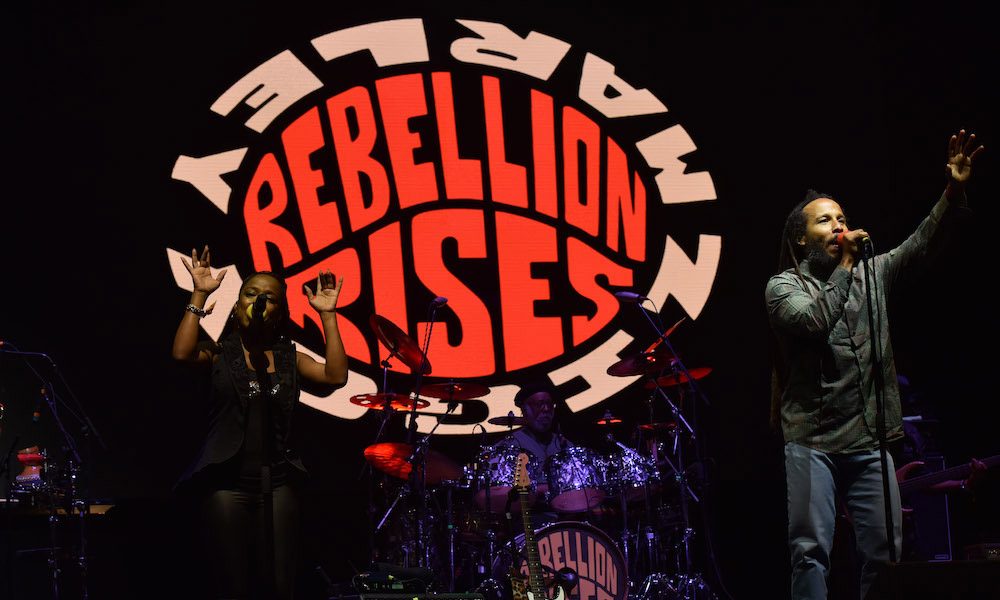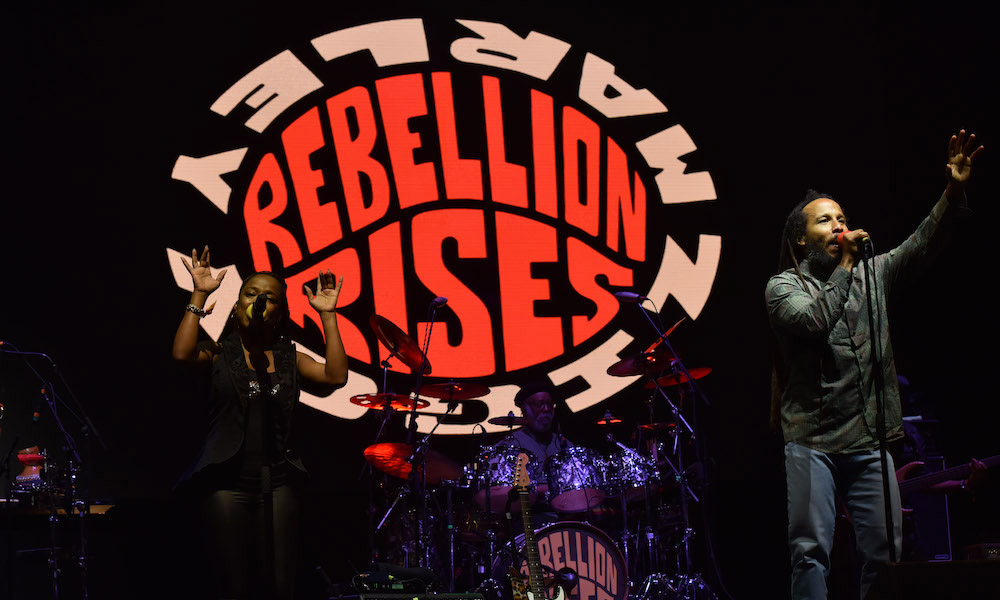 Ziggy Marley continues his series of virtual performances with a new 8 song-set from his 2018 album Rebellion Rises.
Last month, he performed a tribute to his father and reggae icon Bob Marley, live-streamed from the CEEK VR studios in Miami. Marley's intimate, hour-long set featured his father's best-loved classics, as well as lesser-known cuts.
Taped at the CEEK VR studio in Los Angeles, Marley kicked off his recent set with "Love Is My Religion," followed by "Circle of Peace," "World Revolution," and "I Will Be Glad."
Fans can also expect a soon-to-be-released 360-degree VR version for viewers to watch with a headset.
Ziggy Marley 2020 Live Concert Stream
Ziggy Marley also recently appeared on a cover of Bob Marley's "Three Little Birds," alongside Angélique Kidjo and Ringo Starr, which will appear on Toots and the Maytals' new album. The track is a star-studded revamp that also features Starr's son Zak Starkey and Sly Dunbar of Sly and Robbie.
Ziggy Marley recently announced his new album is set to release on September 18, titled More Family Time (the follow-up to 2009's Family Time) and will include collaborations with Ben Harper, Sheryl Crow, Alanis Morissette, Lisa Loeb, Kidjo, and of course, many members of the Marley family.
Ziggy's CEEK performances are just one of the highlights of a year-long celebration to mark what would have been Bob Marley's 75th birthday. Kicking off the celebrations was a six-part Youtube documentary series about the life and legacy of Bob Marley, along with newly-made music videos, and a cover of "One Love" featuring the Marley family, with proceeds going towards Reimagine, UNICEF's global campaign which aims to prevent the lasting effects of the Covid-19 pandemic for children.
"Even in a time when we aren't able to get together, his message remains true today," says his daughter, Cedella Marley, "We can get through this global crisis if we come together through one love and one heart."
Listen to the best of Ziggy Marley on Apple Music and Spotify.