Ziggy Marley Performs Classic Bob Marley Tunes In Live-Streamed Concert
Marley played an intimate set of his father's songs at the CEEK VR studios as part of the ongoing, 75th-anniversary celebrations of the Reggae icon.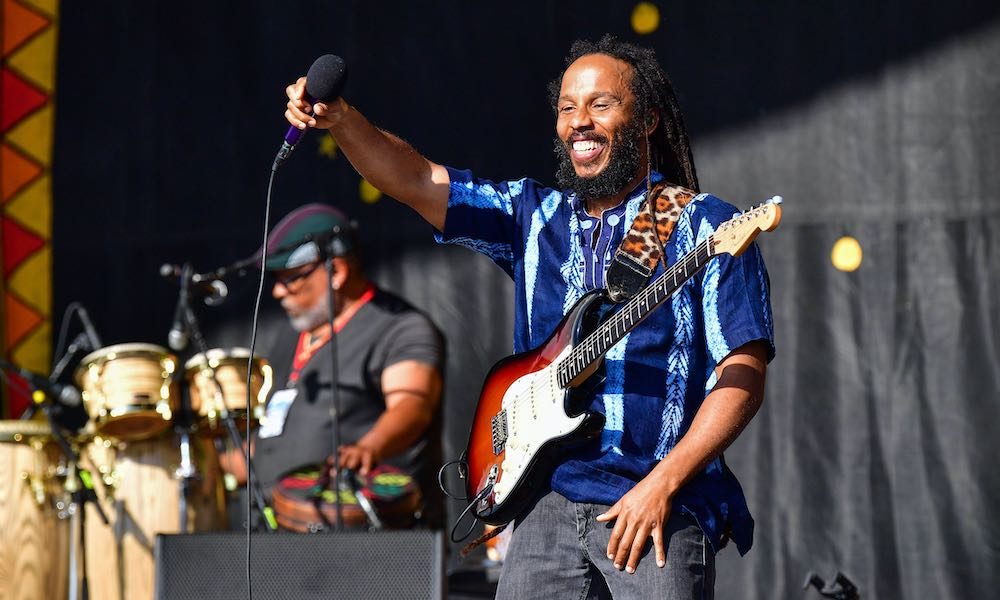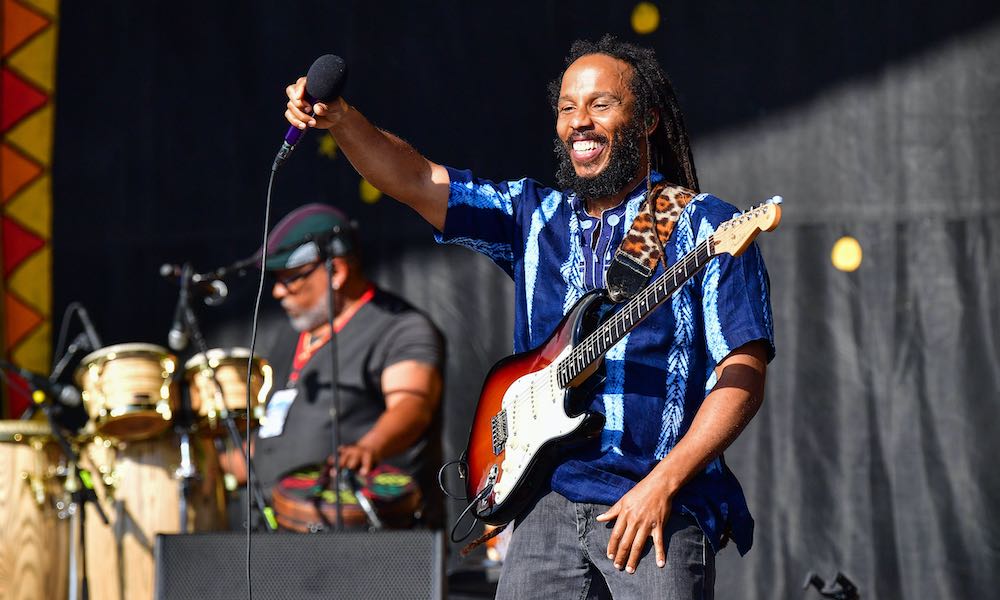 As the 75th-anniversary celebrations continue for Reggae legend Bob Marley, the late icon's eldest son, Ziggy, offered up a high-energy performance, live-streamed from the CEEK VR studios in Miami. Marley's intimate, hour-long set featured his father's best-loved classics, as well as lesser-known cuts.
Ziggy Marley - Bob Marley 75th Celebration (pt. 1)
CEEK's unique, partitioned stage allowed for Marley to perform with his full band and back-up singers, all while practicing social distancing. The artist kicked off the 11-song set with "Roots, Rock, Reggae," off his father's 1976 LP, Rastaman Vibration. He also performed hits like "Get Up, Stand Up," "Redemption Song," and "One Love," as well as deeper cuts like "We and Dem" and "Coming in From the Cold."
Following the immersive concert, the artist also participated in an exclusive Q&A through CEEK's content streaming platform.
Earlier this week, SiriusXM launched Bob Marley's Tuff Gong Radio. The limited-edition channel features studio and live performances from the Reggae pioneer and his band, The Wailers. Additionally, the station will broadcast recordings from the Marley family as well as from other artists on the Tuff Gong imprint. Fans can tune into Tuff Gong Radio on SiriusXM's channel 42 through August 13.
Also this week, the Marley family released a reimagined version of "One Love" to support UNICEF's efforts for children, amid COVID-19. The new recording features vocals from Marley's daughter Cedella, son Stephen, and grandson Skip, as well as contributions from a global collective of musicians, including many from conflict zones and refugee camps.
The release of "One Love," via Tuff Gong International and Amplified Music, is part of the wider One Love campaign with UNICEF. All proceeds from the song will benefit the global organization's #Reimagine movement, which supports children in developing countries amid COVID-19. Funds will help support healthcare systems, as well as offer immediate essentials to families in vulnerable communities.
"One Love was written as a call for global solidarity at a time when the world was very divided, much as it is now. And yet, only by uniting with one love and one heart can we defeat this virus, protect our children, and make the world a more just and equal place," said Cedella Marley in a statement.
"Being on this record with so many incredible musicians from around the world is a true blessing," added Skip Marley.
Listen to the Best of Bob Marley on Apple Music and Spotify.