'I Just Fall In Love Again': Anne Murray Channels Carpenters And Dusty
'I Just Fall In Love Again,' from the Carpenters' 'Passage' album, was also recorded by Dusty and then by the Canadian star.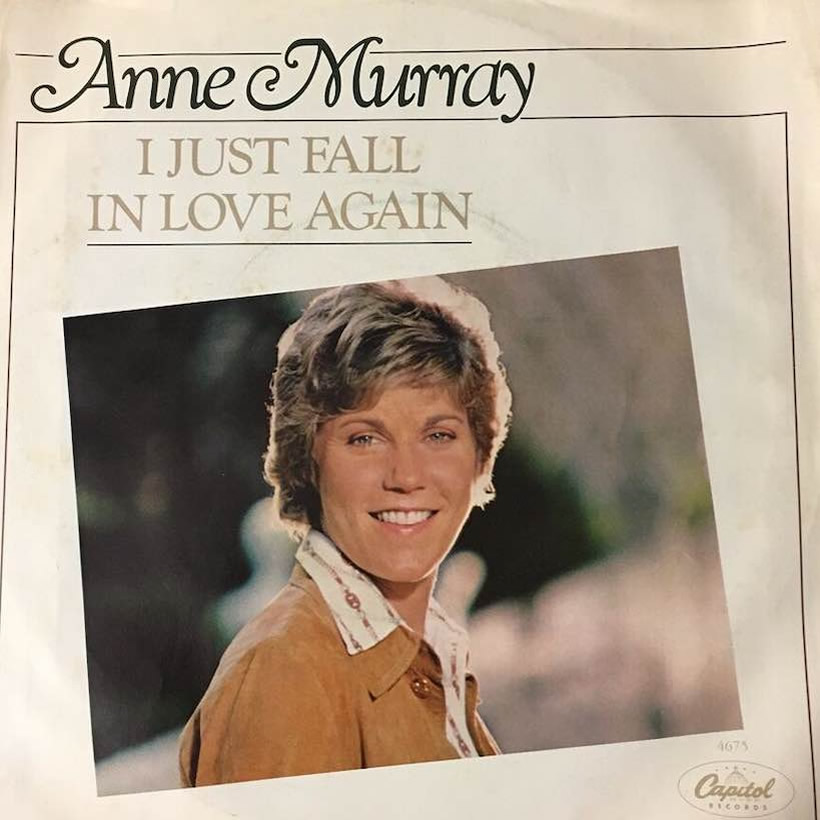 Canadian country-pop chanteuse Anne Murray was in the chart form of her life in 1979. A consistent hitmaker throughout the decade, she ended the 70s with a remarkable run of major singles. On March 24, 1979, it continued as she topped the country listing with her version of a song first recorded by the Carpenters.
Murray had gone to No.1 on the Billboard Hot 100 in 1978 with "You Needed Me." That also became her second No.4 country hit of that year, after a cover of the Everly Brothers' "Walk Right Back." In the new year of 1979, things only got hotter.
I Just Fall In Love Again
"I Just Fall In Love Again" was a melody by Steve Dorff and Larry Herbstritt, with lyrics by Gloria Sklerov and Harry Lloyd, that became part of the Carpenters' eighth studio album Passage, released in September 1977. Richard and Karen's version featured frequent studio confidants such as guitarist Tony Peluso, bassist Joe Osborn and drummer Ron Tutt. Earle Dumler played the plaintive oboe and backing vocals were by the Gregg Smith Singers.
Dusty's buried treasure
The following year, Dusty Springfield cut a version of the tune which appeared on  her early 1979 album Living Without Your Love. With her label of the time, United Artists, in the process of being sold to EMI, it went largely under the radar. But not with Murray, who heard the version by one of her favorite vocalists and was inspired to record her own.
I Just Fall In Love Again
Murray marries country and pop
The "Snowbird" singer put the song on her 13th studio album New Kind Of Feeling, also released in January 1979. Released the same month as its first single, "I Just Fall In Love Again" was an instant winner with country and pop audiences and programmers. It entered both charts in late January and climbed to No.12 on the Hot 100. The March 24 country listing saw the track replace Dave & Sugar's "Golden Tears" at No.1.
Listen to the best of Anne Murray on Apple Music and Spotify.
Murray's faultless run continued as her next two singles, "Shadows In The Moonlight" and "Broken Hearted Me," followed it to the country summit and New Kind Of Feeling turned platinum. Six more country bestsellers would follow by 1986. When Anne released her Duets: Friends and Legends album in 2007, technology allowed her to create an electronic duet combining Dusty's version with her own new vocal.
I Just Fall In Love Again
Buy or stream "I Just Fall In Love Again" on Anne Murray's The Ultimate Collection.