'Walking in Rhythm': The Blackbyrds Move In Sound Towards A Smash
Mentored and produced by the great jazz trumpeter Donald Byrd, the group had the biggest single of their career with 'Walking In Rhythm.'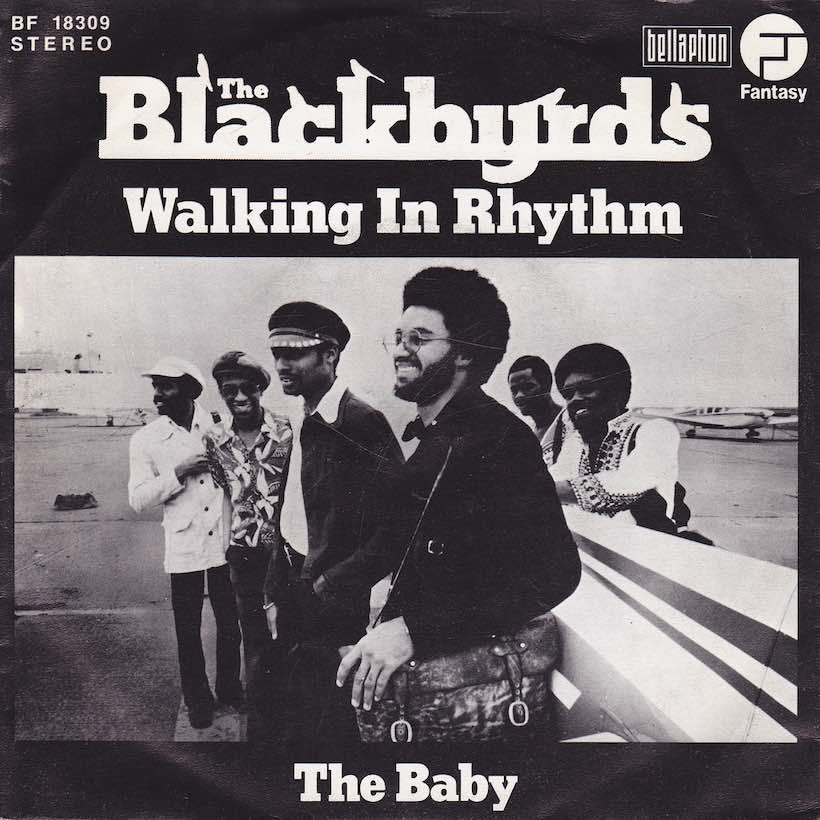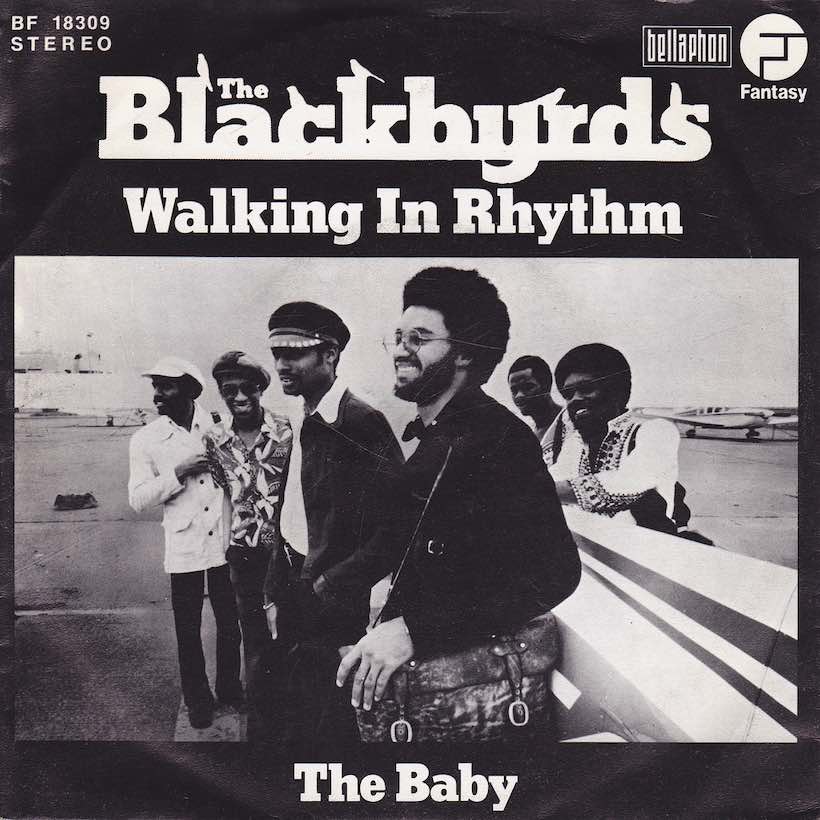 In early 1975, the Blackbyrds, the group inspired, mentored and produced by the great jazz trumpeter Donald Byrd, were on their way to their biggest record of their career.
The group, who featured some of the jazz students that Byrd taught at Howard University, had previously had a Top 30 R&B record in America in 1974 with "Do It Fluid." Written by the master himself, it was the opening song from their self-titled debut album, produced by Byrd with Larry Mizell. That had only reached No.69 on the pop chart, but now it was time for their big crossover moment. It was the magical "Walking In Rhythm."
The song was on their second album for the Fantasy label, Flying Start, also released late in 1974 and this time solely produced by Byrd. Written by Barney Perry, the track was an infectious, feelgood number highlighted by a brilliant, fluid flute solo by Allan Barnes, who also played tenor and soprano saxophone in the band.
"Walking In Rhythm" entered Billboard's Hot Soul Singles survey at No.89 on February 1, 1975 and was soon climbing on three charts. It wound up hitting No.4 on that listing, No.5 on the magazine's Easy Listening countdown and No.6 on the Hot 100.
Listen to the best of Donald Byrd on Apple Music and Spotify.
There was further acclaim for "Walking In Rhythm" across the Atlantic, when it hit the UK singles chart at the end of May and climbed into the Top 30. Meanwhile the Flying Start album went to No.2 on Billboard's jazz chart, No.5 and a very respectable No.30 on the pop LP survey. Among a total of 11 R&B chart singles, the Blackbyrds had another Top 10 soul success, this time at No.3, with 1976's "Happy Music," which also gave them a second pop Top 20 single.
Buy or stream "Walking In Rhythm" on the Blackbyrds' Walking In Rhythm: The Essential Selection 1973-1980.