'Lost Highway': Bon Jovi Head To Nashville For A Roots-Rock Classic
Opening 'a floodgate of artistic freedom,' 'Lost Highway' found Bon Jovi tapping into the heart of country music for an album with across-the-board appeal.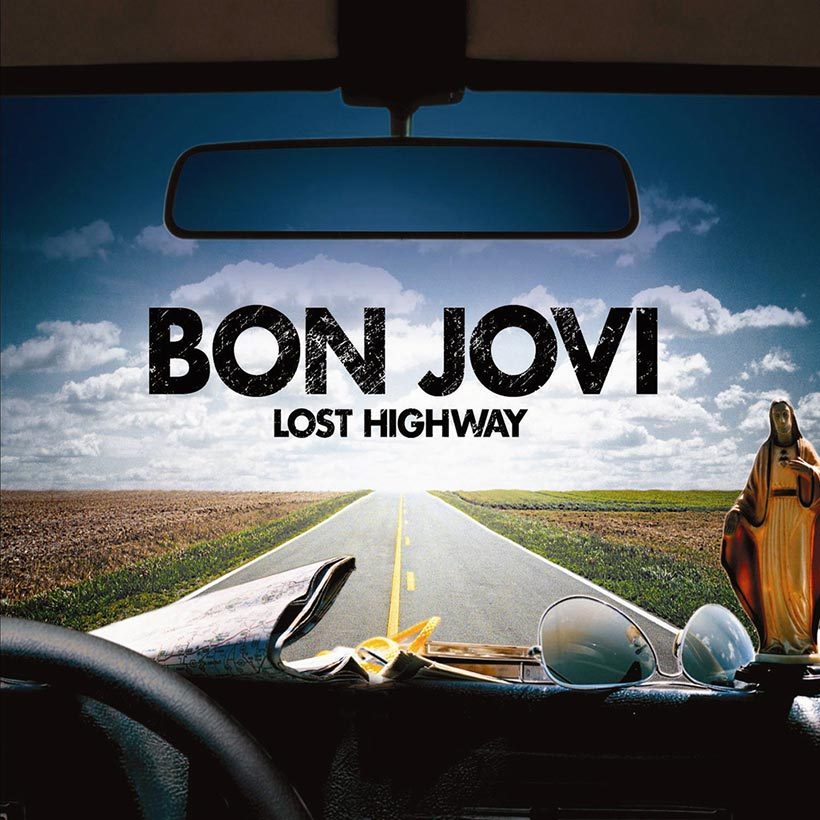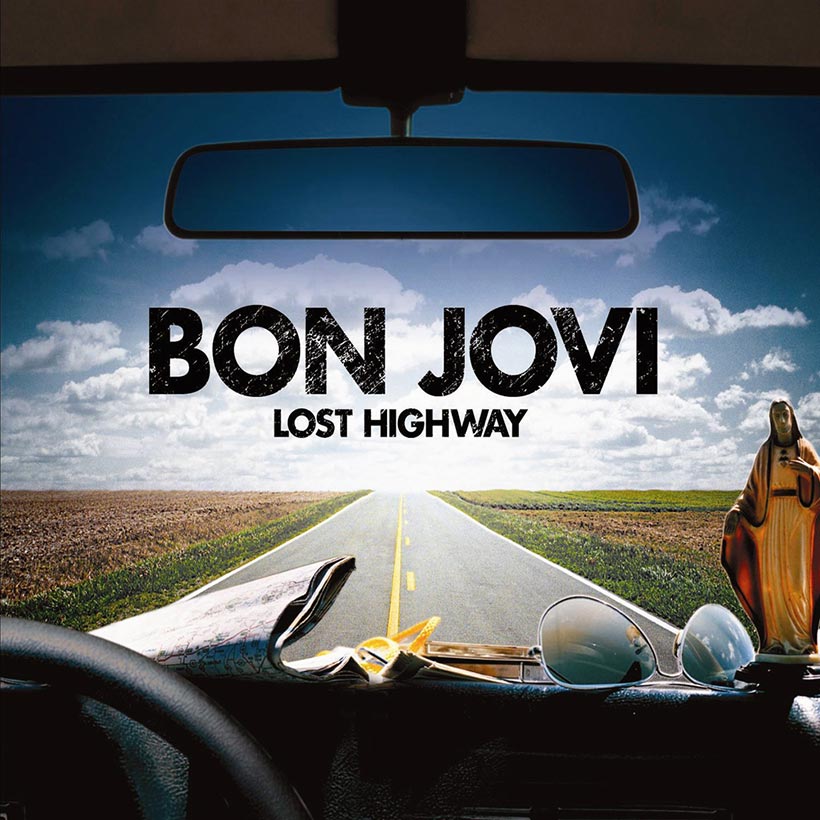 The very idea of Bon Jovi recording a critically-acclaimed, country-flavored album might initially seem fanciful on paper. However, the legendary New Jersey rockers pulled this daring stylistic coup off when they decamped to Nashville to capture the Grammy-nominated Lost Highway.
Bon Jovi's love of Nashville
In reality, the band had long flirted with the genre. Jon Bon Jovi's 1990 solo debut, Blaze Of Glory, frequently sparred with Americana, while "Who Says You Can't Go Home," the second single from Lost Highway's predecessor, 2005's Have A Nice Day, shot to No.1 on Billboard's Hot Country Songs chart after it was afforded a country makeover and recast as a Jon Bon Jovi duet with Sugarland's Jennifer Nettles.
The single's success acted as the catalyst for the band's next chapter, with Bon Jovi and guitarist/co-writer Richie Sambora heading to Nashville to write the songs for Have A Nice Day's mooted follow-up during the summer of 2006. As Bon Jovi explained in a contemporaneous promotional video, holing up in country music's heartland felt like a natural progression after the success of "Who Says You Can't Go Home."
"I've always loved the lyrical content of Nashville songs and I've been coming here for almost 20 years, so we thought why not jump on doing a whole album like that," he said. "If you just go into a bar here, every guy you meet is a great songwriter, so you can't help but be inspired by that."
The sessions in Nashville
Bon Jovi and Sambora were fired up by some of their new collaborators, completing songs with talented but lesser-known Nashville writers such as Billy Falcon (with whom they created "Everybody's Broken") and Brett James, who contributed to "Till We Ain't Strangers Anymore."
By the time the duo completed their new material, they'd been joined in Tennessee by the rest of Bon Jovi, and Lost Highway's two producers, John Shanks and Dann Huff, who oversaw the country version of "Who Says You Can't Go Home." The two producers took control of sessions in two separate Nashville studios, with 12 tracks being minted in total. However, while the sessions ran smoothly and produced some fantastic songs, Lost Highway ended up sounding a little more diverse than Jon Bon Jovi had originally envisaged.
"We had to find an album that made a statement without pandering or seeming like carpetbaggers," he said. "When I told people we were going to Nashville to make a country record, I misconstrued that a little. We actually made a Bon Jovi record influenced by Nashville."
Lost Highway
Taking its title from the Music City record label formed by Luke Lewis, Lost Highway often felt like the best of both worlds. Quality tracks such as "Everybody's Broken," the yearning, John Mellencamp-esque "Seat Next To You" and the urgent title track may have been embroidered by pedal steel, mandolins, and fiddles, but the Americana blended seamlessly with the band's trademark driving rock sound, which also dominated on the radio-friendly "Summertime" and the hedonistic "We Got It Going On," which featured a Peter Frampton-esque talk box part from Sambora.
The Lost Highway sessions also spawned two of the band's most memorable ballads, both of which were delicately enhanced by country-roots flavors and elegant arrangements. Hailed by Bon Jovi as the album's "magical moment," the temptation-fuelled "(You Want To) Make A Memory" was elevated by one of the singer's finest performances, while "Till We Ain't Strangers Anymore" eventually took shape as a heartstring-tugging duet between Bon Jovi and LeAnn Rimes. Prior to Rimes' arrival, nailing the song had proved elusive, but as Bon Jovi later said, the Mississippi-born country star "came in and just did an amazing job."
The reception
Building on the success of "Who Says You Can't Go Home," Lost Highway shot straight to No.1 on the Billboard 200 on its initial release, June 19, 2007. It sold around 250,000 copies in its first week, and the band's faith in the album's across-the-board appeal was vindicated when it went on to move upwards of four million copies worldwide. Indeed, Lost Highway's success caught the group off-guard and their mooted Greatest Hits tour of 2008 was quickly brought forward to the end of 2007 and rechristened the Lost Highway tour due to unprecedented demand.
Bon Jovi returned to their hallmark rock sound with their next album, their 2009 Mercury Records swansong, The Circle. However, the New Jersey icons remain proud of Lost Highway and still recognize its creation as one of their high-water marks.
"Coming down to Tennessee and having the chance of putting it out on the Mercury Nashville label was really special," Jon Bon Jovi recalled. "It opened up a floodgate of artistic freedom for us."