Brand New Days For Sting In The 21st Century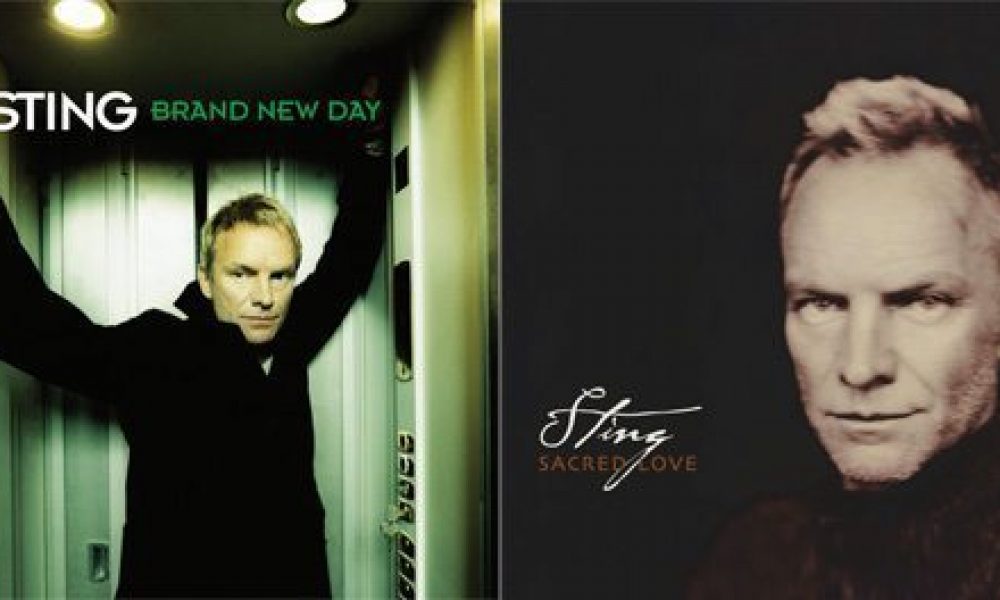 As the 20th Century came to a close, the world steeled itself for… well, no one was really sure what. But centuries of prophesy declared that, come 1999, the party would soon be over. The Millennium bug would surely infiltrate our computers; the "Y2K problem", as it was known, would signal the end of the all humanity…
Sting, however, was in a buoyant mood. Not only that, but while many feared some sort of mainframe meltdown, Sting gleefully assimilated modern technology into his ever-expanding palette of sounds. For his final album of the 90s – and, indeed, the 20th Century – Sting teamed up with Gary Numan collaborator Kipper Eldridge to produce a work that pulses with energy, his newfound interest in electronica adding to his already formidable arsenal. And while lesser talents would surely have struggled to pull it off so seamlessly, Sting's natural ease when it came to weaving disparate influences into one definable whole resulted in a confidently modern album which, as Rolling Stone noted, sounded "like what you have to sound like to keep doing fresh work when you're no longer a pup: unbored".
Sting - Sting: The Studio Collection Brand New Day (Webisode #7)
Like its title suggests, Brand New Day is a bright record, full of light and space. And while it doesn't find Sting completely starting over, it does see him build upon his past: the world music influences that Sting had embraced as far back as 1985's The Dream Of The Blue Turtles now also including a more pronounced Eastern strain riding effortlessly on top of Kipper's electronic throb. With the same playfulness that imbued Ten Summoner's Tales, Brand New Day arguably also emerged as the first Sting album to conjure images of sun-kissed beaches on far-flung islands.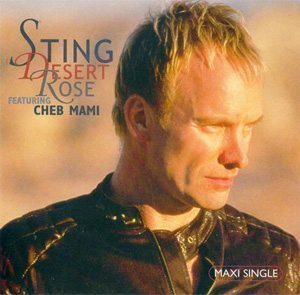 Much of that came from one of Sting's finest meldings of melody, world music and modern beats: 'Desert Rose', a Top 20 single on both sides of the Atlantic, which saw him trade vocals with Algerian Raï singer Cheb Mami. Deeply evocative, the song remains a stand-out among Sting's solo work and arguably wrestles with 'After The Rain Has Fallen' for most memorable moment on the album (with a classic Sting lift in the chorus, the latter soars like an 'If I Ever Lose My Faith In You' for the new millennium).
Elsewhere, Brand New Day is stuffed with trademark stylistic digressions including the likes of the bossa-inflected 'Big Lie, Small World' and 'Fill Her Up', which starts as a country song yet shifts gears part-way through with the introduction of a gospel choir. Then there's 'Perfect Love… Gone Wrong', a wry outing in the vein of Ten Summoner's Tales 'She's Too Good For Me', and a song which features a rare rap on a Sting album – though, rather than fall foul of the macho posturing prevalent on MTV at the time, Sting enlisted French female rapper Sté Strausz to deliver a memorable turn.
If Rolling Stone praised Brand New Day as "Sting's most stylistically integrated album since 1987's Nothing Like The Sun", then they ran the risk of running out of superlatives for its follow-up, 2003's Sacred Love. Indeed, when it came to it, the magazine hailed Sting's first new album of the millennium as "a vivid and frequently gorgeous reminder that Gordon Sumner is first and foremost a talented singer-songwriter".
Sting - Sting: The Studio Collection Sacred Love (Webisode #8)
Much like its predecessor, Sacred Love once again found Sting fully confident, treating his past with reverence – but not so much so that he was afraid to update it. Similar to … Nothing Like The Sun before it, in form, Sacred Love flowed as one complete movement; yet Sting also looked to the future on the likes of 'Whenever I Say Your Name', which updated Mercury Falling's 'Let Your Soul Be Your Pilot', swapping its gospel choir for a towering guest vocal from R&B star Mary J Blige.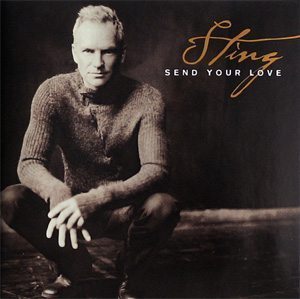 Indeed, while Sting's entire solo career has been marked by his willingness to collaborate, Sacred Love makes clear what a generous host he is. In giving flamenco guitarist Vicente Amigo a showcase on 'Send Your Love' and sitar player Anoushka Shankar (daughter of Ravi) a central spot on 'The Book Of My Life', he brings the best out of his guests while also allowing them to colour his work with their own unique stylings.
With Kipper's electronic beats once again underpinning the whole – and providing ample fodder for remixes by the likes of Cornelius and will.i.am – Sacred Love ensured that, four decades into his career, Sting remained as potent a musical force as ever. Awed by what they saw as "a wide-open global consciousness combined with a cool British reserve", Rolling Stone likened Sting's work to the "hyperintelligent, musically ambitious" songwriting of Paul Simon and Joni Mitchell – kindred spirits in their refusal to acknowledge boundaries, and company more than fitting for an artist who has refused – and continues to refuse – to stay still.
Sting's 16LP The Complete Studio Collection box set is due for release on 9 June and can be ordered here.
Format:
UK English