Poetry, Guts, and Keyboards: Charly Garcia's Iconic Songs
The iconic artist captured the spirit of a country that was blinking its way out of the darkness of a murderous dictatorship.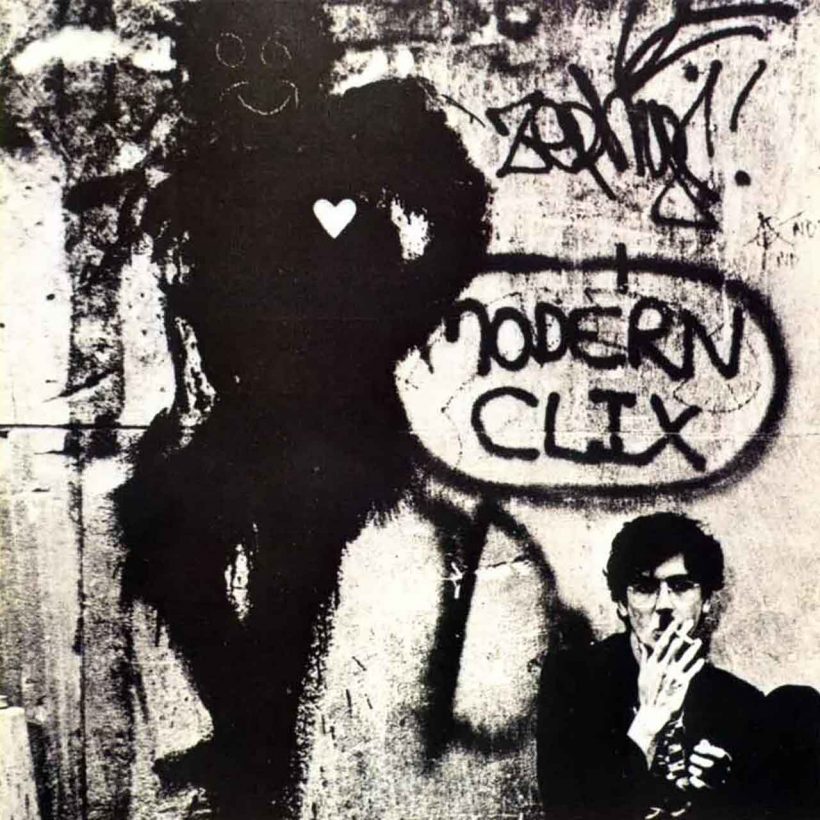 One day in 1983, Charly Garcia and his friend and fellow Argentine musician Pedro Aznar knocked on the door of Electric Lady in New York's Greenwich Village. They were determined to make Garcia's next album in Jimi Hendrix's hallowed recording studio. The result, Clics Modernos, was a milestone album in Argentina both for its new wave sound (deemed the first Argentine release to feature a drum machine) and for boldly capturing the spirit of a country that was blinking its way from the darkness of a murderous dictatorship into the light of democracy to the beat of a thriving music scene.
Listen to the best of Charly Garcia now.
A young engineer named Joe Blaney, who a couple of years earlier had worked on the Clash's Combat Rock, came on board for the recording of Clics Modernos. Blaney did not know much about Latin American politics – or South American rockers – at the time, but in interviews, he has since recalled the emotion that permeated the studio during the recording of the synth-pop piano ballad "Los Dinosaurios," when Argentine friends of the band were moved to tears as Garcia sang the lyrics:
Los amigos del barrio pueden desaparecer
Los cantores de radio pueden desaparecer
Los que están en los diarios pueden desaparecer
La persona que amas puede desaparecer…
Neighborhood friends can disappear,
The singers on the radio can disappear
The people in the newspaper can disappear
The person you love can disappear…
Garcia occupies a particular place in the firmament of Argentine rock gods for his work in the 1970s and early 1980s when his songs presented a courageous chronicle of the times wrapped in metaphor.
During Argentina's military dictatorship from 1976-1983, an estimated thirty thousand people, known collectively since then as the disappeared, were abducted during the years-long siege of State terrorism. Many of the bodies were never accounted for, nor the circumstances of their deaths documented, but the testimonies of those who were detained, and later released, have given clues to the circumstances of the murders of the disappeared. The majority of the victims were under 29 years old, according to government reports; the same demographic that was the target audience for new music in sync with a global youth revolution. In Argentina, however, it was a revolution that emerged against a horrific backdrop of national repression and violence.
"This is a song that everyone likes a lot," the always provocative Garcia said dryly as he introduced "Los Dinosaurios" during the taping of his 1995 MTV Unplugged, "Especially the dead people."
It's not a surprise that two of Garcia's songs are included in the movie Argentina, 1985. The emotional true-life thriller starring Ricardo Darín centers around the trial of the generals that ruled during the dictatorship and the testimonies of their surviving victims. "Nace una flor, todos los días sale el sol" ("A flower is born, every day the sun comes out,") begins "Inconsciente Colectivo," a song of hope with a backslap of social criticism that's been called Argentina's "Imagine." Named Garcia's best song by Rolling Stone Argentina, it will forever be a sign of a place and time, but also a transcendent classic whose symbolism has been embraced by generations all over Latin America in Garcia's original, and subsequent cover versions.
"Inconsciente Colectivo" appeared on Garcia's first solo album, 1982's Yendo de la Cama al Living, released as a double album with Pubis Angelical, a movie soundtrack composed by Garcia.
Garcia had debuted the song live with his band Serú Girán, a now legendary group that broke ground for the lyrical sound and literary lyrics of a style of Argentine rock music that was influenced as much by American protest songs and psychedelia as by the legacies of tango and Borges.
"Salir de la melancolía," written by Garcia, and released on Serú Girán's 1981 album Paperina, is also heard in Argentina, 1985.
During those times of government censorship and unspeakable clandestine maneuvers, Garcia and Serú Girán cloaked dissent in symbolism, most blatantly with 1980's "Canción de Alicia en el país," a trippy song that mirrored Alice's Adventures in Wonderland with allegorical references to the Argentine dictatorship.
Serú Girán - Canción De Alicia En El País (Audio)
Earlier, Garcia had arrived on the Argentine charts together with his high school friend Nito Mestre. In 1972, their duo Sui Generis had a hit with "Canción para mi muerte," written during García's mis-adventured time in the military service, when he took a handful of pills in an attempt to get discharged. In 1984, Garcia's hallucinatory track, which talks about a disillusioning end to "a time when I was beautiful and truly free" went to number one when Garcia recorded a new version, released on his album Piano Bar.
Cancion Para Mi Muerte (Bonus Track)
Throughout his career, such songs by García have become national anthems in Argentina and Latin rock classics. García's poetic genius emerged early in lyrics that express rebellion, love, and coming of age observation and introspection, and also then current events, with a characteristic combination of f-you irony and heart-wrenching sincerity.
After Argentina challenged the British claim to the Falkland Islands in the disastrous military invasion known in Argentina as the Malvinas War, Garcia wrote "No bombardeen Buenos Aires" ("Don't Bomb Buenos Aires"), produced as a campy ensemble number with shades of sardonic fare like The Rocky Horror Picture Show.
Garcia has described the song, a track on Yendo de la cama al living, as talking about "Terror and how you feel when a black hand approaches [even while] everything appears to be all right."
Charly García - No Bombardeen Buenos Aires (Audio / Remastered)
Clics Modernos, his second solo album, came out just before the election of Raul Alfonsín ushered in democracy in Argentina in December 1983. While the album is permeated with an ecstatic sound that's unmistakably of the MTV era, Garcia referenced the darker edges of the country's reset. In addition to "Los Dinosaurios," whose bleaker tone comes like a punch to the gut near the end of the record, it includes "Nos Siguen Pegando Abajo" (They Keep Beating Us Down.)
Miren, lo están golpeando todo el tiempo
Lo vuelven, vuelven a golpear
Nos siguen pegando abajo
Look, they keep hitting us all the tine
The hit us again, again
They keep beating us down
By 1984, a new generation in Argentina was moving on… or trying to. On his album Piano Bar, Garcia embraced and embodied the spirit of the times. Along with a punkier sound and songs that talked about "destroying hotels," "weird new haircuts," and an "Exile Rap," Garcia continued to mine the collective consciousness on a standout track with an infectious rock-and-roll hook: "Cerca de la revolución" ("Close to the Revolution").
Y si mañana es como ayer otra vez,
lo que fue hermoso será horrible después,
no es sólo una cuestión de elecciones…
And if tomorrow is like yesterday again,
what was beautiful would then be horrible,
it's not just a question of elections…