'Come On Eileen': The Story Behind Dexys Midnight Runners' Biggest Hit
The song that changed everything for Dexys frontman Kevin Rowland was almost never released at all.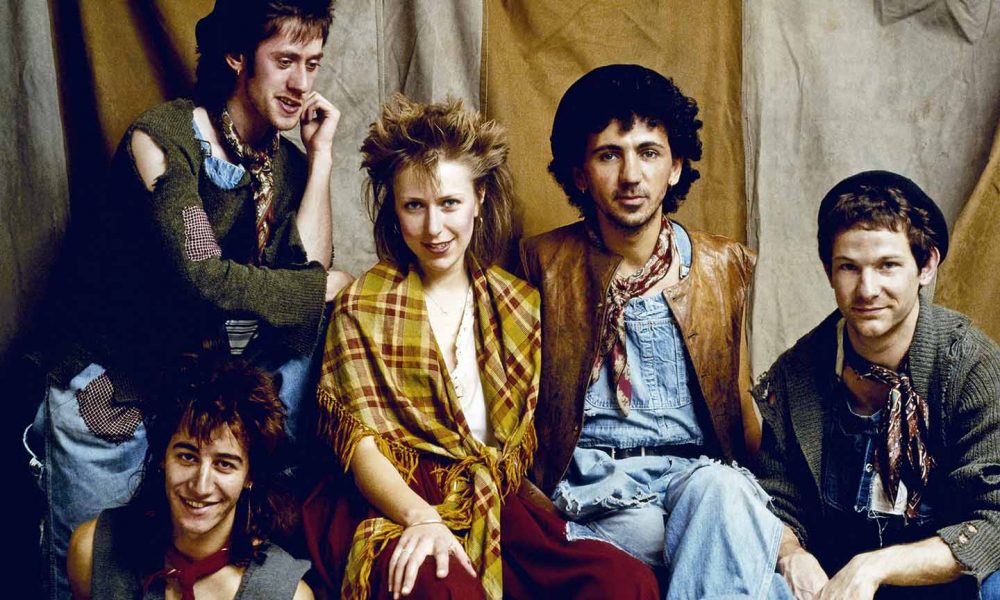 Before the June 25, 1982 release of the transatlantic chart-topper "Come On Eileen," many had written Dexys Midnight Runners frontman Kevin Rowland off. Though it had only been two years since the group had won hearts and minds with the UK No. 1 single "Geno" and their romantic mission statement of a debut album, Searching For The Young Soul Rebels, Rowland had not only lost most of his band, but his knack for hit singles seemed to have deserted him.
It was make-or-break time for Rowland, as he explained to The Face in September 1982, "At the beginning of the year I promised myself that if 'Come On Eileen' and the new album didn't do well I'd find another way of making money. I don't want to be in a loser group, touring round everywhere, suffering for my art… it doesn't mean a thing. If music doesn't relate to people and win success, it's a waste of time."
Listen to Dexy Midnight Runners' "Come On Eileen" now.
That passionate approach had both fuelled Rowland's early success and caused problems. Rowland and guitarist Kevin Archer had formed Dexys in 1978 in Birmingham, England's "second city." The two musicians were previously members of the short-lived punk band The Killjoys, but their heads were turned by the Northern soul scene. They aimed to create a R&B-inspired group that would inspire the same energy, devotion, and excitement. Dexys set themselves apart with a Mean Streets-inspired look (donkey jackets, wool beanie hats) and gang mentality, Rowland told The Guardian in 2006, "Anyone joining Dexys had to give up their job and rehearse all day long… We had nothing to lose and felt that what we were doing was everything."
But after that first flush of success, Rowland's dictatorial tendencies caused all of the group, bar trombone player "Big" Jim Paterson, to leave Dexys and form a new outfit, The Blue Ox Babes. Rowland recruited new members, started putting the players through their paces, and released a string of singles that underperformed commercially.
The Blue Ox Babes' demos combined the up-tempo soul beats of …Young Soul Rebels with Celtic strings. When Rowland heard them, he envisaged a new sound for Dexys. Violinist Helen Bevington was poached from The Blue Ox Babes, asked to adopt the more Irish-sounding stage name, Helen O'Hara, and tasked with recruiting more string players from her music school.
With the new line-up in place, the next stage of Dexys began in earnest. Rowland later discussed the new sound with The Face, "I am part Irish, but it isn't real Celtic music and it's definitely not folk… we still use a brass section you know! We've just mixed a lot of different influences, including jazz and blues, to create an original sound."
That sound found its fullest flowering on "Come On Eileen." As Rowland recounted in a 2011 M Magazine feature: "The writing started as a collaborative process. Jim Paterson began by working out the chord structure and I tried various melodies over the top; our normal, tried and tested way of working. Until I became, shall we say, a little obsessed… I was determined to get it absolutely right. I'd think of the key I wanted the song to be in, get the band to play that, and then get them to play it over and over again in every key I could think of… Jim left the band over this song actually, he couldn't handle how obsessed I'd become. And I sacked our saxophone player the same day for expressing doubts over whether it'd work; the song had come to mean so much to me."
Given the obsessive songwriting that went into it, it's impressive to hear how raw and desperate Rowland's vocals sound throughout. You don't have to know what he's singing about to understand the song. The lyrics speak of repression and of a desire to escape a humdrum existence – perennial teen pop subjects that Rowland performs with a startling pent-up intensity. He swoops, yelps, yearns and rabble-rouses as if his life depends on it. Producers Clive Langer and Alan Winstanley harnessed this masterclass in melodrama and shaped it into an undeniable hit.
Or so it seems in hindsight. Unbelievably, "Come On Eileen" was nearly passed over by Dexys' record label, as Rowland later told M: "By the time the song was finished my confidence in it had really been knocked, and when the record label said they didn't want to release it, I didn't put up much of a fight. It was actually a radio plugger who persuaded them that it would make a great single in the end."
Helped along by Rowland's new band uniform – they dressed like a vagabond troupe, dirtied dungarees and all – "Come On Eileen" became an enormous hit, justifying the singer's faith in the song. It was the biggest-selling single of 1982 in the UK, hit No. 1 in the US and Top 10s worldwide. As Rowland later told M: "Not bad for a song that nearly split up the band, sent me to the verge of mania, and then almost wasn't released. I always knew it was a good one!"