'Last Dance,' First Grammy: Donna Summer Soundtracks The Disco Boom
Donna's song from the 'Thank God It's Friday' soundtrack, 'Last Dance,' became a gold-certified US pop success and the toast of the next awards season.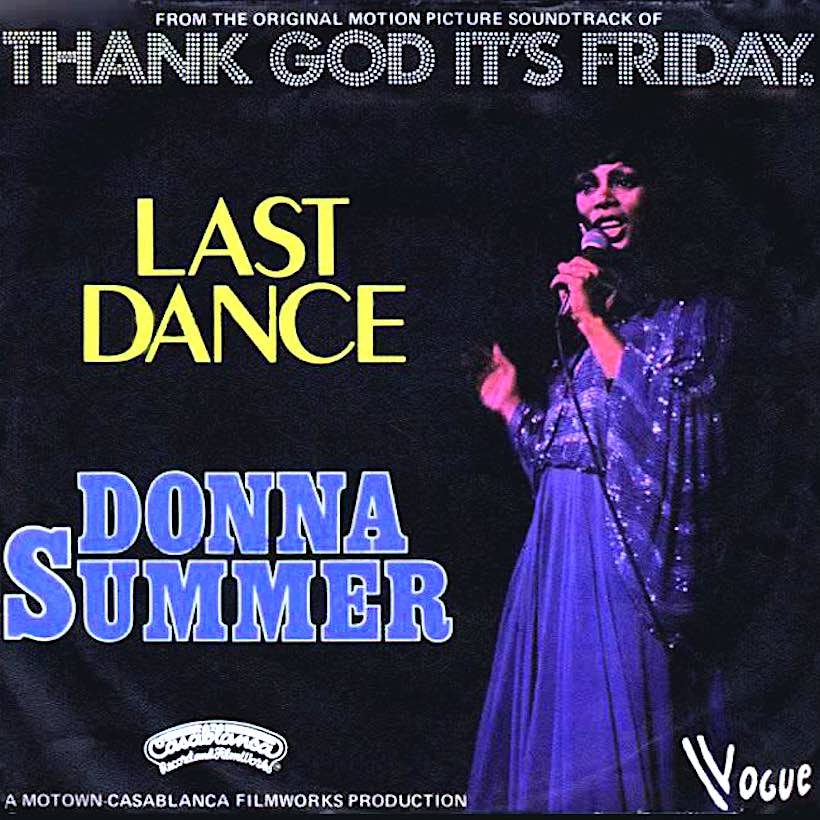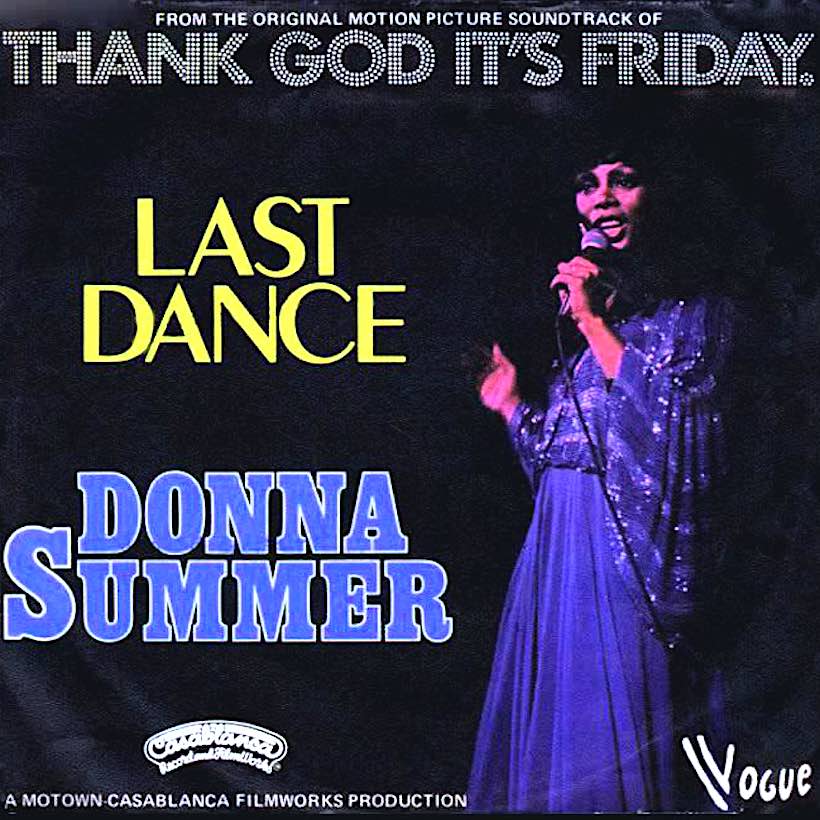 Donna Summer was truly the queen of the American pop and R&B scene in the late 1970s. Towards the end of 1978, she had simultaneously topped the US album chart with Live And More and the Hot 100 with her cover of Jimmy Webb's "MacArthur Park."
That was a first for a female artist in the rock era, and by the spring of 1979 she was releasing another record-breaking album in the multi-platinum Bad Girls. But in between, on February 15, there was Grammy glory to be enjoyed.
In 1978, Summer, who had been such a key figure in turning disco music into a worldwide phenomenon, acted in Thank God It's Friday, one of the movies produced to maximise the potential of the dance music boom. Her song from the soundtrack, "Last Dance," turned into a Top 3, gold-certified US pop success, and it went on to become the toast of the next awards season.
The song, which opened as a slow number before assuming the disco beat that was so all-powerful at the time, was written by New York songwriter and actor Paul Jabara. He also appeared in Thank God It's Friday and had other songs in its soundtrack, but it was "Last Dance" that was showered with honors.
For more classic songs from the 70s, listen to the 70s Classic Hits playlist.
The track won both an Academy Award and a Golden Globe, and on the night of the 21st annual Grammy Awards at the Shrine Auditorium in Los Angeles, there was glory for both Jabara and Summer. The composer won the Best Rhythm & Blues Song title, while Donna was victorious in the Best R&B Performance, Female category.
It was the first of no fewer than five Grammys, from a total of 17 nominations, won by Summer, in a distinguished career cut short by her untimely death at 63 in 2012.
Buy or stream "Last Dance" on Donna Summer's On The Radio: Greatest Hits compilation.