The Global Cypher: South Africa Edition
Hip-hop in South Africa mixes unique sounds beloved in the country and key elements of the genre's New York's origins.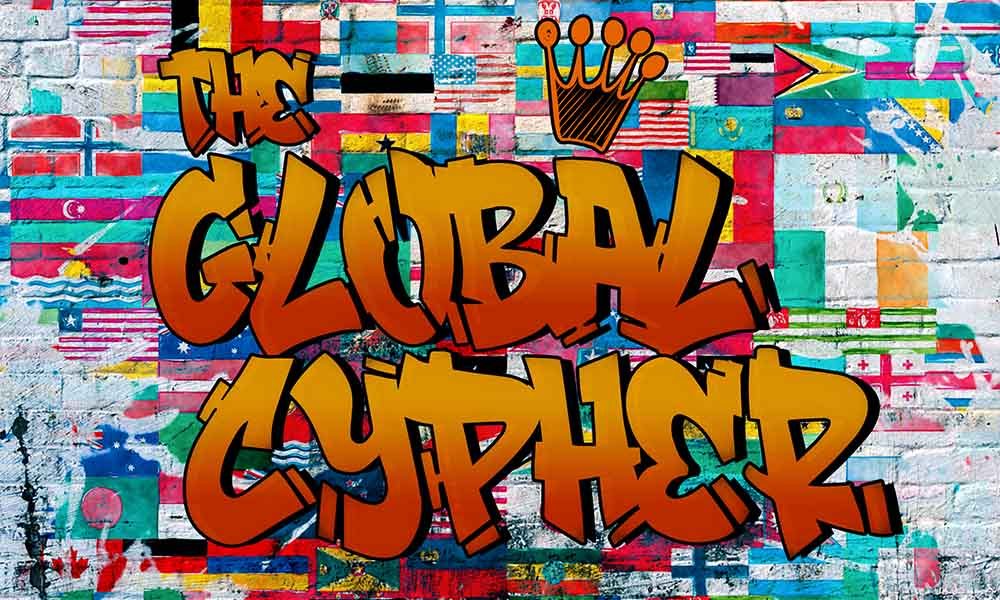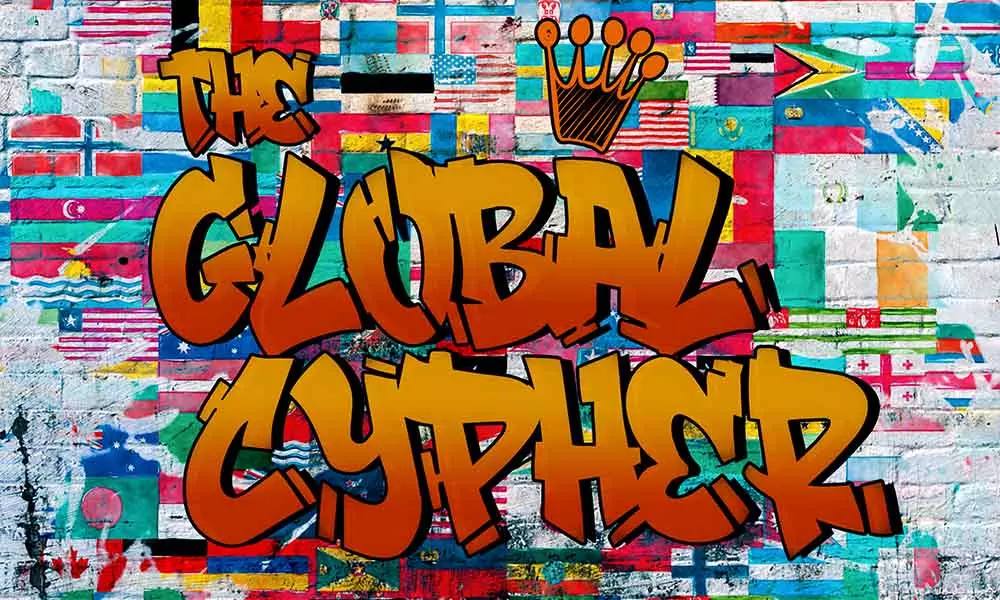 By now, the story of hip-hop's birth in the Bronx is common knowledge. In the early 1970s, DJ, dance, rhyming, and graffiti art cultures mixed and help birth the cultural movement that we now know as hip-hop. It only took a short time, however, before hip-hop began to spread to other cities in the United States. It went much further soon after that. Famously, in the fall of 1982, The New York City Rap Tour took The Rock Steady Crew, Fab 5 Freddy, Rammellezee, and more to Europe, setting an important precedent as the first international hip-hop tour.
In the decades since that initial wave of creative energy, hip-hop has become a truly global culture. With robust scenes throughout South America, the Caribbean, Europe, Asia, and beyond, it would be an understatement to say that hip-hop has touched every corner of the planet. Africa is no exception. Today, hip-hop is thriving in Ghana, Kenya, Senegal, and beyond. South Africa, in particular, has enjoyed a flourishing scene, one that has only grown in prominence in recent years.
Looking for new hip-hop and R&B sounds from around the world? Check out our playlist, The Global Cypher.
For my entire adult life, I have written about hip-hop culture. I actually fell into this profession in part due to my curiosity about hip-hop's international scene: One day in my junior year of high school, I was cutting class and hanging out in downtown Philly when I came across a flyer advertising a screening of a documentary about hip-hop in Japan. Later that night, when I called the number for more information about the screening, a man I would come to know as writer/activist Ogbonna Hagins answered and I excitedly chatted him up about my love of hip-hop. Hagins was the publisher of a small local zine called The Philly Word. He asked me to join his team as a writer, I agreed and I've spent the last 20 years writing about hip-hop culture from around the world.
Nonetheless, I have plenty to learn, so I will be using this column as a way to share a few quick facts that I learn about hip-hop from around the world. In this edition, I dove into the South African hip-hop scene. Here's a few things that I found in my research.
South Africa is full of incredible hip-hop lyricists
Whether it's in Soweto, Johannesburg, or Cape Town, the art of MCing continues to be honored and upheld in South Africa, especially when it comes to artists like Nasty C, Cassper Nyovest, Priddy Ugly, A Reece, Shane Eagle, Kanyi, and more. In the same way that we've seen from non-Western artists around the world, this new crop of South African rappers are second to none in terms of their skill and dedication. When Nasty C appeared on Sway In The Morning last year, he was asked whether he was amazed at the fact that he can command the artform of MCing so well, despite being thousands of miles removed from its birthplace. Nasty C replied that it wasn't. "That's all the music that I grew up listening to and the culture I grew up consuming and being such a huge fan of." While they all put their unique spin on things, you can tell the core spirit of hip-hop is alive and well in their work.
Nasty C, Lil Gotit, Lil Keed - Bookoo Bucks (Visualizer)
South Africa has a vibrant graffiti scene
Just like its sister elements, breakdancing, rap, and DJing have effortlessly taken root in communities around the world, graffiti is also global. South Africa is no different as the home of gifted artists like Falko One, MARS, Skumbuzo Vabaza, and others. With their wide variety of styles and daring approaches to coloring, South African graffiti is among the finest in beautifying walls.
South Africa brings its own unique flavor to hip-hop
South Africa has a long tradition of innovative music genres: From the cool bounce of amapiano to the fluid call-and-response of kwaito, South African music has always had its own flavor. Many of the artists making hip-hop can't help but be influenced what they're hearing around them, and a song like "Buylie" is no exception. The track – done by Khuli Chana and featuring Tyler ICU, Stino Le Thwennt, and Lady Du – mixes the slow burn of amapiano with hip-hop vocals. It's just one example of how South Africans are taking elements of hip-hop and making it their own.
Hip-hop in South Africa is in tune with what's going on around the world
While many artists take homegrown sounds into a hip-hop framework in South Africa, there are plenty that have their ears tuned outward. The beat to Cassper Nyovest's "Nokthula," for instance, sounds like the latest Brooklyn drill anthem. But the rapping is undeniably from South Africa, featuring a searing verse from Busiswa. Cassper's 2020 album, A.M.N. (Any Minute Now) sounds like it's directly in line with many of the best hip-hop albums these days, ranging in sound from chill boom bap to smooth R&B and beyond.
Teargas is one of South Africa's greatest rap groups
Teargas is one of the most celebrated hip-hop groups in South Africa. Ntokozo "K.O." Mdlui and brothers Ezee "Ma-E" Hanabe and Bantu "Ntukza" Hanabe have made their reputation on releasing politically conscious music covering a variety of topics, so it's no surprise that the group's name has its roots in South Africa's anti-apartheid struggle. (The name Teargas is a reference to the teargas canisters shot at protesters during the struggle against apartheid.) It is a simple yet poignant reminder of how those fighting for liberation were met with violent repression. Teargas' 2009 full-length Dark Or Blue became the first hip-hop album to be nominated for album of the year by the the South African Music Awards.
DJ Codax is one of the country's best DJs
DJ Codax is a hip-hop turntablist from South Africa with global reach, complete with multiple appearances in DMC World DJ Championships. A seasoned and versatile DJ on both the club and international battle scenes, Codax carries on in hip-hop's great tradition of DJs who play the turntable like a musical instrument. Codax's 2019 DMC Online Final routine is a brilliant display of skills with precise cuts and mixing as well as some really inventive beat juggling. Codax also contributed scratches to Capetown MC/Producer duo Cream and Hipe's fantastic album Bruin Brood.
South African rap legend Ben Sharpa grew up in Chicago
In the summer of 2018, the international music community was shocked by the death of South African hip-hop legend Ben Sharpa. I had been aware of Sharpa's music for some time (we even appeared on a compilation together a few years back) but I had no idea until recently that he spent some of his formative years in the U.S. Despite being born in Soweto, Sharpa spent time in Chicago before returning to South Africa in 1993 for the country's first free elections. Musically, Sherpa's discography stands out, as he incorporated a variety of sounds including dub and electronica. Sharpa and his powerful voice are greatly missed by hip-hop fans everywhere.
Looking for new hip-hop and R&B sounds from around the world? Check out our playlist, The Global Cypher.