Inside Country Music Hall Of Fame & Museum's 'Nashville Cats'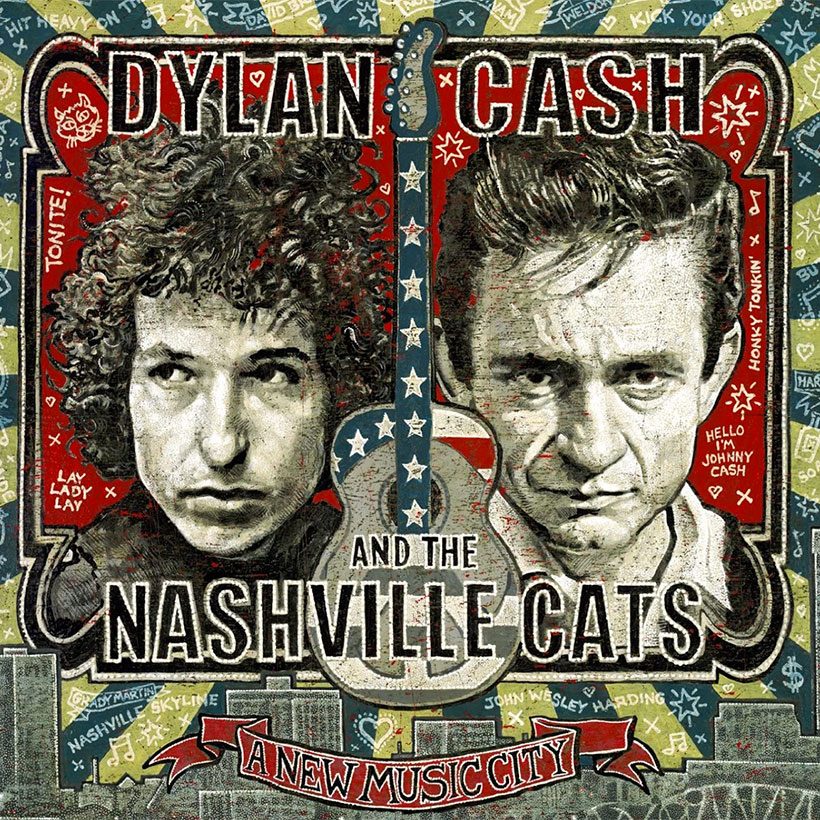 This striking illustration is the main image for the Country Music Hall of Fame and Museum's current Dylan, Cash, and the Nashville Cats: A New Music City exhibit, presented by Citi. Not only is it highly recommended by uDiscover, but we can give you a flavour of it right here with this audio clip.
Michael Gray, a Museum Editor at the Hall of Fame & Museum, recently gave Paul Sexton a quick tour of what's on display at the exhibit, which opened at the end of March and runs at the famous Nashville institution until the end of 2016. It"s a must-see for fans not only of Bob Dylan's Nashville period and collaborations with Johnny Cash, but of many other artists who subsequently recorded in the town, from Simon & Garfunkel and Leonard Cohen to Paul McCartney and Ringo Starr.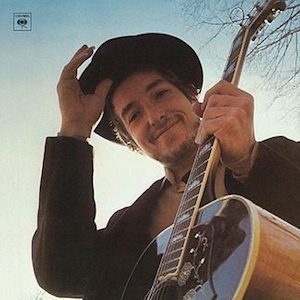 The main image at the top of the story is by Welsh visual artist Jon Langford, who in his former line of work, was drummer with 1970s punk band the Mekons. Explains Gray: "Basically [the exhibit] looks at the years 1968 to about 1974 in Nashville. The crux of it is when Bob Dylan came to Nashville to record his albums Blonde On Blonde, John Wesley Harding and Nashville Skyline in the late 1960s.
"The argument that we make is that he really changed the perception of Nashville. At that time, it would have been perceived as this small, Southern, conservative town that was out of step with the musical trends of hip places like San Francisco and London and New York and Los Angeles.
"When Dylan came here [in 1966], to work with the Nashville musicians…it turned people's heads. [They] said 'Wow, if Dylan can make masterpieces like that in Nashvile, maybe we should think about going there as well." Hence the subsequent flow of rock musicians such as those mentioned above into Music City.
The exhibit also shows how Cash was "bridging the generational and cultural gap between the old guard and these young counter-culture hippies who were all of a sudden coming to town." The display also shows how writers like Kris Kristofferson, Mickey Newbury and Tom T. Hall were influenced by Dylan's songwriting.
It has separate listening booths for each "Nashville Cat," or session musician, showing how, for example, guitarist Wayne Moss (pictured), who played on Dylan's 'I Want You,' also played lead guitar on Roy Orbison's 'Oh, Pretty Woman.' Other featured musicians include Norbert Putnam, Charlie McCoy, Grady Martin, Charlie Daniels, Fred Carter Jr. and David Briggs. Click here for a visual preview of Dylan, Cash, and the Nashville Cats and booking details.
Format:
UK English