Dot Da Genius Reflects on Kid Cudi's 'Satellite Flight: The Journey to Mother Moon'
Kid Cudi's 2014 release 'Satellite Flight: The Journey to Mother Moon' took the rapper's fans on a celestial exploration back home.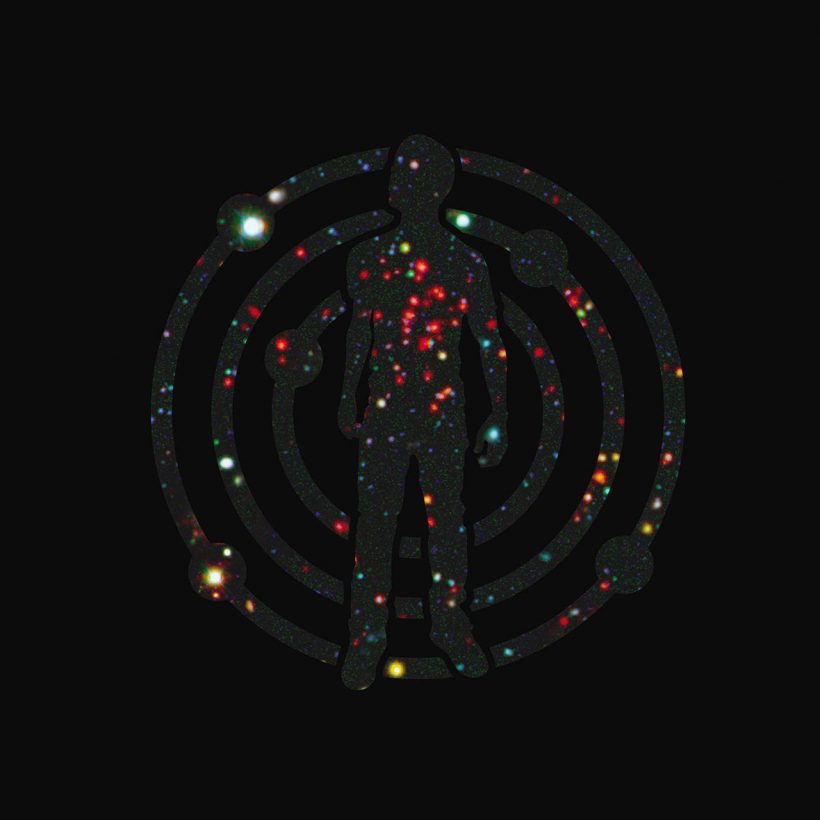 When Kid Cudi broke through the atmosphere with "Day 'N' Nite" in 2008, it was as if he crash-landed on Earth from the Moon. Spacey, melodic, and remarkably vulnerable, his Lonely Stoner™ anthem hit hip-hop like a comet, leaving an impact crater that, over the last decade, has become a place of worship for multiple generations of rap upstarts, from Travis Scott to Lil Yachty.
Six years after "Day 'N' Nite," Kid Cudi embarked on another journey into the horizon. His time on Earth had brought him unimaginable highs, both metaphorical (Platinum and Gold records, a trail of influence and innovation, devoted fans who dream about himduring near-death experiences) and literal (just listen to "Hyyerr" or "Marijuana"). But the comedown was inevitable: "[I] was like, 'How in the hell did I let this become Scott Mescudi?" he told podcast host Joe Rogan while reflecting on his dark but thankfully short-lived dance with cocaine addiction, stemming from his openly talked-about struggles with fame.
So, on his fourth studio album, Satellite Flight: The Journey to Mother Moon, the Man on the Moon headed home.
"This album is literally a journey. After you get off Indicud, you hop on this ship and now we're en route to the Moon," says Dot Da Genius, Cudi's longest and closest collaborator who co-produced four of Satellite Flight's ten songs. "It was Cudi going home."
Listen to Kid Cudi's Satellite Flight: The Journey to Mother Moon now.
Released with just a couple of hours' notice on February 25, 2014, Satellite Flight is the coalescing of Kid Cudi's outer space obsession and director's vision. The album guides us through a lift-off ("Satellite Flight") and landing ("Copernicus Landing"), followed by an agonizing demise ("Internal Bleeding"), astral projection ("In My Dreams 2015"), and a triumphant resurrection ("Return of the Moon Man"). Along the way, "Balmain Jeans," a sensual collaboration with R&B legend Raphael Saadiq, the tenacious, tightly-flowed rap cut "Too Bad I Have to Destroy You Now," and the somber guitar ballad "Troubled Boy" chart the continual evolution of Cudi's artistry.
Satellite Flight is a transitional album in more ways than one. The project started out as an EP before it evolved into a full-length album ("I was just on fire creatively," Cudi told MTV); it was Cudi's first release since departing Kanye West's G.O.O.D. Music label, where he had begun to feel "underused"; and the album was conceived as a bridge between 2013's Indicud and Man on the Moon III, the yet-to-be-released final chapter in Cudi's fan-favorite series. (Instead, Satellite Flight was followed by 2015's Speedin' Bullet 2 Heaven, a double-disc rock album full of madness and sadness. In hindsight, "Troubled Boy" was an appropriate prelude to SB2H, if not a warning sign of the depression and suicidal urges that would place him in rehab in late 2016.)
Recording Kid Cudi's Satellite Flight: The Journey to Mother Moon
Perhaps it's no coincidence that Satellite Flight came to life during a literal journey, here on Earth, across North America during Kid Cudi's Cud Life tour in the Fall of 2013. "We were travelling a lot during that time period, doing shows. We would stop in whatever city we were in and record a song. Or we'd literally be en route to the next city, programming the drums on the tour bus," Dot says. Once they built the spacey, soaring title track, the satellite began to take flight, so to speak. "The visual concept of the album started coming into play when we made that record. He started becoming more descriptive about how this is him leaving Earth and going back to the Moon. And then it was about making songs to complement that record."
While previous albums like Man on the Moon, Man on the Moon II, and Indicud were at least partially fuelled by mind-altering substances, Kid Cudi was sober during a large part of the recording process for Satellite Flight. After discovering that his liver had become slightly enlarged due to excessive drinking, he quit alcohol cold turkey. His decision paid dividends both on stage ("I was the happiest I had even been on tour," he told Complex) and in the studio. "The energy was good! He was in a positive space and just very focused," Dot says. "Those time periods where maybe he wasn't [sober], he tended to lean more into the dark stuff. And when it's not the case, he's all positive. Indicud had more of an angry tone, hence the fireball cover. But I think he calmed down on Satellite Flight."
The album's production
Cudi certainly sounded in high spirits on the all-important title track ("Lately I've been feeling invincible"), but the most striking thing about Satellite Flight was his growth as a producer. After cooking up spacey, radioactive soundscapes on Indicud – the first album he produced solo dolo – Cudi put Hubble's law into practice and expanded both his sonic palette and cosmic scope on Satellite Flight. Listening to "The Flight of the Moon Man" into "Destination: Mother Moon," as Cudi intended, is like comparing the '90s Star Trek installments to the Chris Pine movies (all due respect to Captain Picard). Sonically, Satellite Flight is the sci-fi soundtrack only the Man on the Moon could make.
"He established his production sound [on Indicud] and then he kept refining it and grew really fast. The cohesiveness of his beats, I felt like he reached a good point, making really sonically good-sounding tracks," Dot says. "A lot of our conversations were based in the sonics, just talking about how everything should sound and the evolution of it. 'Cause you know, Cudi's whole thing is about trying to innovate every chance he gets."
The songs that didn't make it
There was also talk of expanding Satellite Flight further. Although Cudi released a leftover song called "love." by itself the following year, his plans for physical edition bonus songs and a short film based on "Balmain Jeans" never materialized. Neither did the inclusion of a "Day 'N' Nite" remix that, unbeknownst to the rest of us, was briefly previewed on the intro to his 2008 debut mixtape A Kid Named Cudi. "We did it maybe a week or two after the original," Dot says. "I was making a beat, Cudi heard it and he was like, 'Yo! This is the remix.' He sang the melody differently. We were really hyped about it. It was featured on the mixtape; it's Plain Pat's ringer. As time went on, we felt that we should just leave 'Day 'N' Nite' intact, you know what I mean?"
According to Dot, there was also a version of "Too Bad I Have to Destroy You Now" featuring a Michael Jackson sample and one of the best Kanye West verses he's ever heard. He doesn't know what happened to that one, but a leaked copy of Kanye's reference track, minus the MJ sample, exists online.
The reaction to and legacy of Satellite Flight: The Journey to Mother Moon
Unfortunately, not all of Kid Cudi's attempts to push the envelope pay off. Sure, Satellite Flight sold relatively well, especially for a surprise release (87,000 first-week sales, good for a No. 4 debut on the Billboard 200) and is a fine example of how to put together a cohesive, story-driven album. But it isn't in the same orbit as Cudi's best work. In its quest for cinematic brilliance, the album drifts away from its protagonist's gift for melodic hooks and emotional songwriting, a combo that possesses the emotional gravity equal to that of Jupiter. The fact that it was a prelude to a project that never arrived (and, last we heard, never will arrive) leaves a lingering sense that the mission was incomplete. Subsequently, Satellite Flight feels like more of a footnote – albeit a fascinating one – in Cudi's beloved catalog.
Nevertheless, from the unique position that he occupies in Kid Cudi's universe, Dot Da Genius believes that Satellite Flight remains an "important album for his discography," and perhaps even a necessary step towards the (hopefully permanent) rebirth that Cudi achieved on last year's Kids See Ghosts, which Dot also worked on. "He put together a good body of work that represented where he was at at that time. I think him wanting to go home – to the Moon – was about solitude and finding some type of peace," Dot says. "In terms of commercial success, everyone always wishes that they could sell a little bit more and have more people hear it, but it's different with Cudi. His music is more of the timeless sort, so for generations and generations, people are going to go back and listen to this and have even more of an appreciation."
Satellite Flight is a shining example of Kid Cudi's decade-long mission to explore, experiment, and evolve. To always follow his inner compass, even if it leads him deep into the galactic abyss. It was not only a return to Mother Moon, but a journey way beyond where Kid Cudi – or any hip-hop artist, for that matter – had been before.
Listen to Kid Cudi's Satellite Flight: The Journey to Mother Moon now.
Editor's note: This article was originally published in 2019.