'KIDS SEE GHOSTS': Kanye West And Kid Cudi's Spirited Collaboration
An at-times woozy take on rap-rock, 'KIDS SEE GHOSTS' marked the culmination of a long and fruitful relationship between Kanye West and Kid Cudi.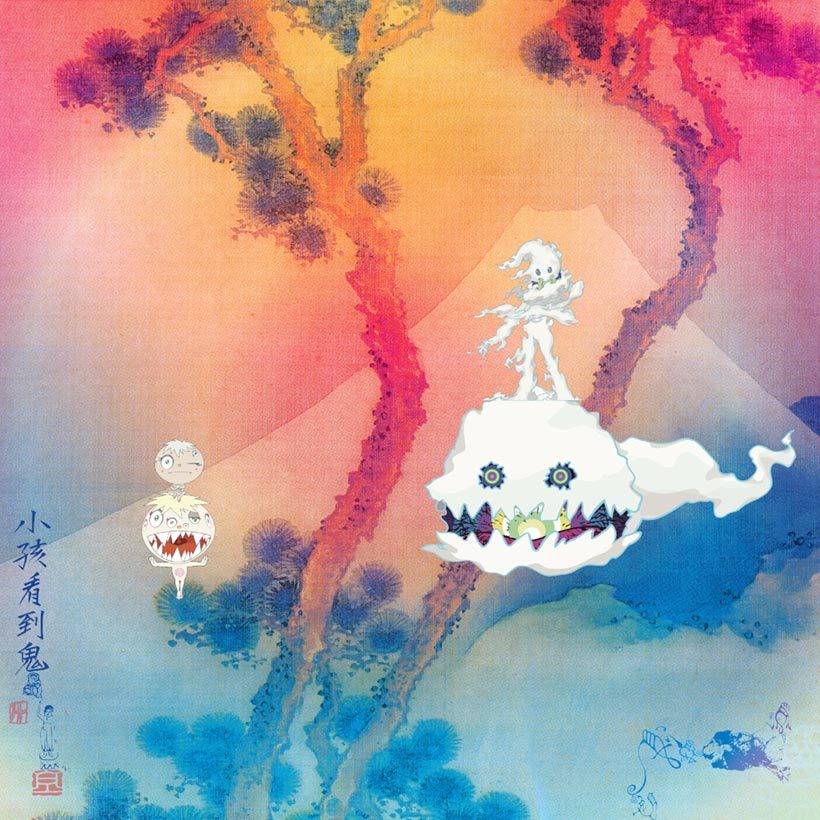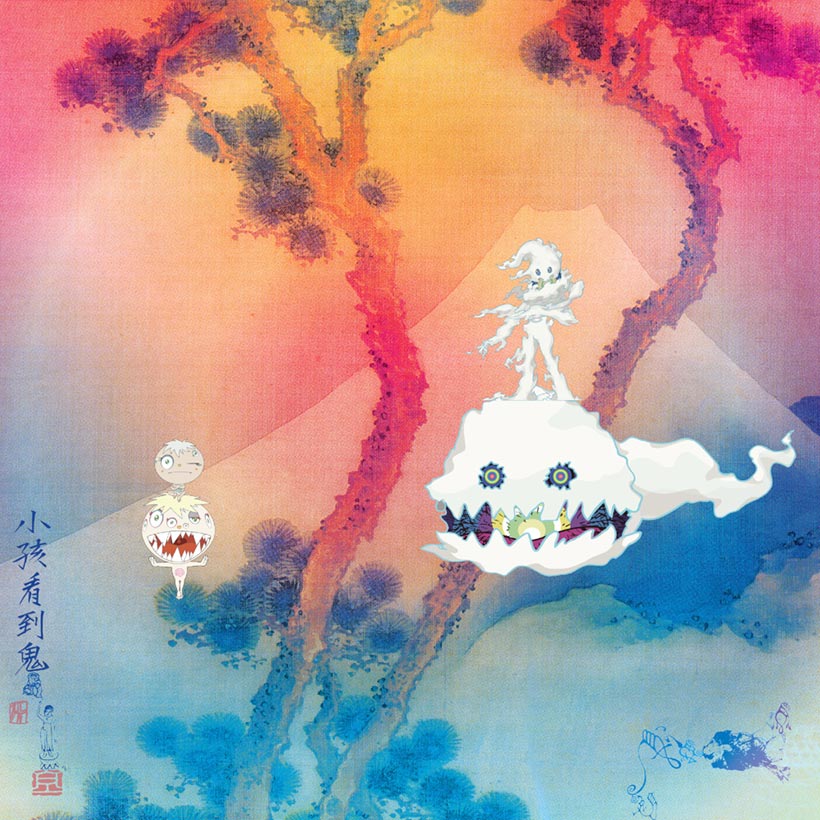 The collaborative project KIDS SEE GHOSTS marked the culmination of a long and fruitful working relationship between rappers and producers Kanye West and Kid Cudi. The pair had been guesting on each other's projects ever since West's 2008 album, 808s & Heartbreak, with Kudi signing to West's GOOD Music label that year. Yet the friendship had been a fractious one at times – Cudi's extrication from the label, in 2013, was followed by a number of public spats.
Listen to KIDS SEE GHOSTS right now.
Recorded in Jackson Hole, Wyoming, and issued as the third of five West-produced seven-track albums in 2018 (following Pusha T's Daytona and West's solo effort ye), KIDS SEE GHOSTS, a title that also gave the duo their recording name, presents a vivid demonstration of the sonic fireworks that can result from Kanye and Cudi's unique musical chemistry. Introspection, mental-health struggles, and the various processes of dealing with personal demons are the lyrical constants – themes that find a suitable sonic backdrop in a series of woozy, rock-inflected productions shared equally by the pair alongside the likes of Justin Vernon, Mike Dean, Benny Blanco, and André 3000.
"Feel The Love" opens the album with an inspired percussive collage, a guesting Pusha T throwing out barbed lines that are punctuated by an angular mix of taiko-esque drumbeats interspersed with Kanye's fierce vocal gunshot interjections. The shuffling rap rock of "Fire" follows, with West and Cudi's alternating lyrical turns providing both a form of apology for past misdeeds and a defiant stance in the face of their detractors. "4th Dimension" ingeniously flips Louis Prima's "What Will Santa Claus Say" on its head by twisting a swinging 30s Christmas ditty into a warped and inspired meditation on subjects ranging from ex-wrestler Ric Flair to Lacoste clothing.
Album highlight "Freeee (Ghost Town Part 2)" follows: a vivid psych-rock-rap concoction that acts as a sequel to "Ghost Town," from ye. The atmospherics of "Reborn" offer a platform for both rappers to dissect their past controversies while stressing the importance of the need to "keep moving forward." The trip-hop stylings of the Yasin Bey-assisted title track, meanwhile, form the bedrock for some introspective lyrical turns before "Cudi Montage" ends the album with more inspired raps by the pair over a roughshod sample culled from a Kurt Cobain demo.
Adorned with an eye-catching cover designed by Japanese artist Takashi Murakami – who had previously produced the artwork for West's third album, Graduation, KIDS SEE GHOSTS was released on June 8, 2018, to near-universal critical fanfare, reaching No.2 in the US and peaking at No.7 in the UK.