Best John Lennon Songs: An Essential Top 20 Playlist
John Lennon's solo recordings sound as fresh and as innovative today as they did when they first came out. Here are 20 of the best.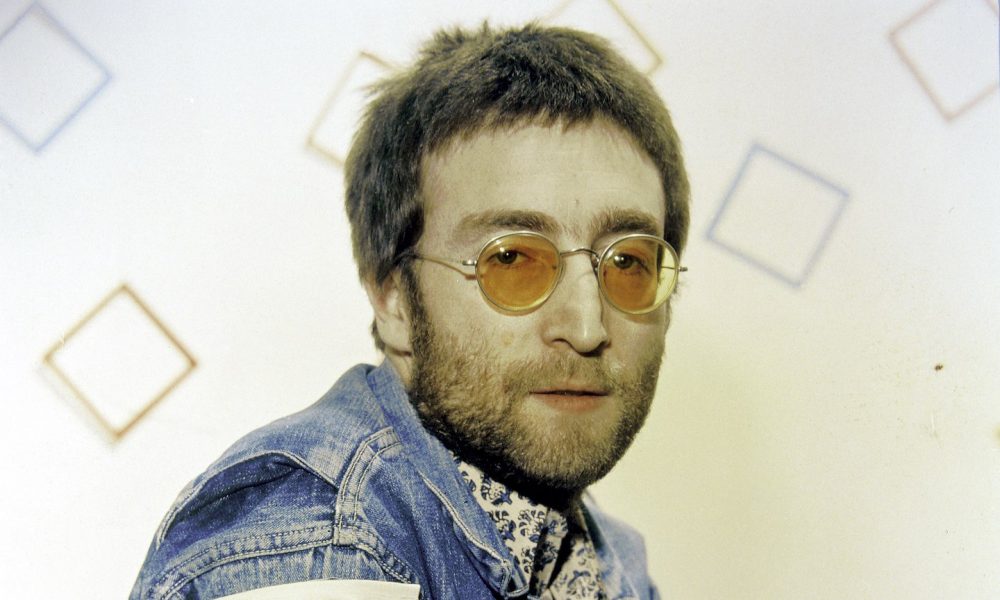 The best John Lennon songs? An impossible task surely. John Lennon's incomparable career in The Beatles featured enough classic songs for a whole lifetime. But what happened after The Beatles? A whole lot. This list highlights just a few of the best John Lennon solo songs, a treasure trove of incredible tunes.
Listen to the best John Lennon songs on Apple Music and Spotify.
Rip It Up & Ready Teddy
The same week in July 1957, Little Richard's "Lucille" was in the British charts; it was the seventh record that the singer from Macon, Georgia had placed on the UK charts in just six months. The first Richard's hit was "Rip It Up" in December 1956, with a b-side called "Ready Teddy." So when John came to record his Rock "N' Roll album, he covered both songs in a medley. John actually met Little Richard at the Star Club when the Beatles played in Hamburg. The group played both songs during their gigs.
Ain't That A Shame
Fats Domino's "Ain't That A Shame" was the New Orleans pianist's third hit in Britain in early 1957. That track, and the others featured on Rock "N' Roll, were the songs that John Lennon grew up on, the music that stayed with him for the rest of his life.
Give Peace a Chance
John's first solo single was the anthemic "Give Peace a Chance," recorded in Montreal on June 1, 1969 during John and Yoko's second bed-in for peace. The song made No. 14 on the Billboard Hot 100 and No.2 on the British singles chart. But more important than its chart success, "Give Peace a Chance" became an American anti-war movement theme song that was sung at countless rallies.
Instant Karma
"Instant Karma" was recorded on January 27 at Abbey Road and released a little over a week later in the UK, and two weeks after that in America. It was credited to Lennon/Ono with the Plastic Ono Band and has the distinction of being the first Beatles' solo record to sell a million. With the song's "We All Shine On' chorus, this Phil Spector-produced single reached No.5 on the UK singles chart and Top 3 in America.
Working Class Hero
John Lennon's debut solo album, John Lennon/Plastic Ono Band was recorded over a month-long period from the end of September 1970 at Abbey Road. "Working Class Hero" is typical of many of the songs on the album. Honest and open, it's resonated with many in the intervening years, covered by David Bowie, Roger Taylor, Elbow, and Ozzy Osbourne among many others.
God
"God" from John Lennon/Plastic Ono Band is one of John Lennon's most controversial songs. But should it be? It's essentially a list of things that Lennon didn't believe in: Jesus, Buddha, Elvis, Dylan, and Gita all make the cut. Lennon brings this all up to eventually come around to something more inclusive and all-encompassing: "If there is a God, we're all it."
Imagine
Any list of John Lennon's best songs would be complete without this one. But what can be said about "Imagine" at this point? As Jamie Atkins wrote in 2019 on this website, the song "was both an aspirational prayer and challenge to authority that remains one of the most unashamedly plain-speaking songs to enter popular consciousness."
Jealous Guy
"Jealous Guy," also from the Imagine album, has its origins in a visit to India when the Beatles visited the Maharishi at Rishikesh. In its original form, with different lyrics, it almost made the final cut for the Beatles' White Album.
Give Peace a Chance
John and Yoko moved to New York in September 1971 and the recording of Some Time in New York City began a few months later. The move – and the people John met in the city – inspired "New York City," but this was also playing out against the backdrop of the US Government trying to deport him. "If the man wants to shove us out. We gonna jump and shout. The Statue of Liberty said, 'Come!'" was John's response.
Happy Christmas (War is Over)
John and Yoko's "Happy Christmas (War is Over)" was recorded with the Harlem Community Choir, and came out in America near Christmas in 1971 and a year later in the UK. The couple's concerns with global issues and, in particular, peace are evident throughout John's solo work and his recordings with Yoko. In this beautiful song John's hopes for a world where social unity and change could come through personal accountability now seem so obvious to us all. Back then, it still had something of a revolutionary feel to it all.
Mind Games & Out of the Blue
Lennon's "Mind Games" started during the sessions for the Beatles' Let It Be. At first, it was called "Make Love, Not War." The lyrics advocate love and peace, and also include "yes is the answer" – a reference to Yoko's art that originally brought the couple together. "Out Of The Blue," meanwhile, is a reference to John and Yoko becoming a couple. It is one of John's most beautiful ballads.
Whatever Gets You Through the Night
"Whatever Gets you Through the Night" has the distinction of being John's first single to top the American Hot 100 (bizarrely it only made No.36 in the UK); it was the only single to do so during his lifetime. It features Elton John on harmony vocals and piano. During its recording, Elton bet John that it would be a No.1. John agreed to appear on stage with Elton if it ever did. John kept his promise at Madison Square Garden on November 28, 1974; it would be Lennon's last major concert appearance.
#9 Dream
"#9 Dream" is, for many fans, one of the most imaginative songs that John Lennon ever recorded. Its chorus is haunting, and the use of cellos gives it the feel of some of George Martin's arrangements for the Beatles.
The Old Dirt Road
In 1974, John produced Harry Nilsson's Pussy Cats album. "The Old Dirt Road" was co-written during this period by the two men who had been friends since London in the 1960s. At the press conference in 1968 to announce the formation of Apple Corps, John was asked to name his favorite American artist. He simply replied: "Nilsson." "The Old Dirt Road" often polarizes opinion, but it is another example – if any more were needed – that John's innate sense of song remained key to everything he did.
(Just Like) Starting Over
Double Fantasy was the final album to be released during John's lifetime, just three weeks before his murder. The lead single for the album, "(Just like) Starting Over" was released at the end of October and reached No.1 in the US and the UK in the wake of the tragedy.
Woman
"Woman," John's ode to Yoko (and all women), came out a month after his murder. In an interview for Rolling Stone a few days before he was killed, Lennon said, "The song reminds me of a Beatles track, but I wasn't trying to make it sound like that. I did it as I did "Girl' many years ago. So this is the grown-up version of "Girl'."
Beautiful Boy (Darling Boy)
"Beautiful Boy (Darling Boy)" is a love song to John and Yoko's son, Sean, who was born in 1975. He was one of the principal reasons John retreated from the record business. John wanted to spend more time with his son in these formative years. When Paul McCartney appeared on the BBC's Desert Island Discs in 1982, he decided that if he could only take one song to the mythical island, this would be it.
Nobody Told Me
"Nobody Told Me," was originally intended for Ringo Starr's 1981 Stop And Smell The Roses album. But it only came out properly in 1984 on Milk and Honey, John and Yoko's projected follow-up to Double Fantasy. When it was released as a single, it became a hit in many countries, including a top 5 in the US and No.6 in Britain.
Grow Old with Me
"Grow Old with Me' is one of the last songs ever written by John Lennon and was recorded as a demo while he was on holiday in Bermuda in 1980. It was inspired by a poem by Robert Browning entitled "Rabbi Ben Ezra" and a song by Yoko called "Let Me Count the Ways" (which in turn had been inspired by a poem by Elizabeth Barrett Browning).
Think we missed one of the best John Lennon solo songs? Let us know in the comments below.