21 From 12 – The Beatles Cover Versions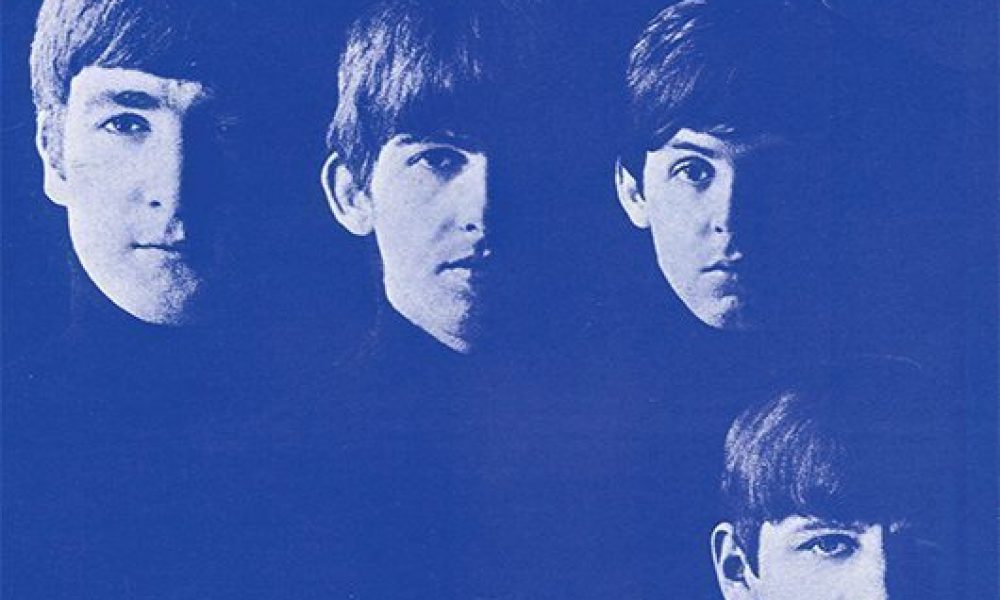 These are 21 songs on the 12 original British albums by The Beatles cover versions, songs that none of the Fab Four wrote.
Anna (Go to Him) (Alexander) – A 1961 single by Arthur Alexander, who also wrote it, that failed to chart.
Chains (Goffin/King) – A US Top 20 hit for the Cookies in 1962, written by the prolific husband and wife team that worked out of the Brill Building.
Boys (Dixon/Farrell) – the b-side of The Shirelles hit, 'Will You Love Me Tomorrow'.
Baby It's You (Bacharach/David/Williams) – Written by Burt Bacharach (music), Luther Dixon (credited as Barney Williams) and Mack David (lyrics) it was a US Top 10 hit for The Shirelles in 1961.
A Taste of Honey (Marlow/Scott) – It was originally an instrumental written for the 1960 Broadway version of the 1958 British play A Taste of Honey that was also a 1961 film. The Beatles performed Lenny Welch's adaptation, slightly changing the lyrics, as part of their repertoire in 1962. Acker Bilk released an instrumental version in January 1963.
Twist and Shout (Medley/Russell) Written by Phil Medley and Bert Burns, who was often credited as Bert Russell in 1961 for The Top Notes and covered a year later by The Isley Brothers.
Till There Was You (Willson) – Performed by the Beatles at Royal Variety Show in 1963 it came from the 1957 Broadway show, The Music Man; a hit for Anita Bryant in 1959.
Please Mr. Postman (Bateman/Dobbins/Garrett/Gorman/Holland) – The first No.1 for the Tamla label was also the debut single by The Marvelettes.
Roll over Beethoven (Berry) – Chuck Berry's song, originally released in 1956, was a Top 30 hit on the Hot 100.
You've Really Got a Hold on Me (Robinson) – This had just been a Top 10 hit in America for Smokey Robinson's group The Miracles.
Devil in Her Heart (Drapkin) – Originally recorded in 1962 by The Donays, it was not a hit.
Money (That's What I Want) (Bradford/Gordy) – Co-written by Berry Gordy, the founder of Tamla Motown Records, with Janie Bradford it became Motown's first hit in 1960 with Barrett Strong providing the vocals.
Rock & Roll Music (Berry) – Another Chuck Berry classic that was a big hit on the Billboard charts in 1957.
Mr. Moonlight (Johnson) – Originally recorded by blues pianist Piano Red, recording as Dr. Feelgood and the Interns. It was the B-side of a minor R&B hit single, titled 'Dr. Feelgood, in 1962.
Kansas City/Hey-Hey-Hey-Hey! [medley] (Lieber/Penniman/Stoller) – 'Kansas City' written by Jerry Leiber and Mike Stoller in 1952 was first recorded by Little Willie Littlefield, under the title KC Lovin'; it was popularised by Wilbert Harrison in 1959. Little Richard also covered it and when he performed it live usually became part of a medley with his own song 'Hey-Hey-Hey-Hey!', which was first released in 1958 as the b-side to 'Good Golly Miss Molly'.
Words of Love (Holly) – Written by Buddy Holly and recorded in 1957. Holly harmonized with himself, by combining tape recordings of each part. The song was not a notable hit for Holly.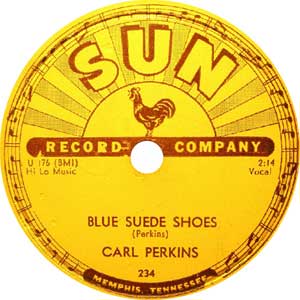 Honey Don't (Perkins) – Written by Carl Perkins, originally released in 1956 as the B-side of the 'Blue Suede Shoes' on the Sun label.
Everybody's Trying to Be My Baby (Perkins) – George sings lead vocal on one of his hero's recordings that was originally released on Dance Album of … Carl Perkins, released on Sun Records in 1957.
Act Naturally (Morrison/Russell) – Written by Johnny Russell and Voni Morrison, originally recorded by Buck Owens and the Buckaroos, which made No.1 on the Billboard Country chart in 1963.
Dizzy Miss Lizzy (Williams) – Larry Williams wrote it and had a minor hit in 1958.
Maggie Mae (Traditional) – A traditional Liverpool folk song about a prostitute was used by song-writer Lionel Bart as the basis of a musical set around the Liverpool Docks. The show, also called Maggie May, ran for two years in London. The Beatles version was included on Let It Be in 1970.
Format:
UK English