Guitar Legend Steve Hackett Shares His Favorite Prog Records
Hackett shares his top prog albums that includes a mind-melting journey from "seafaring" Procol Harum, through The Beatles' template for what became termed "progressive music," and Miles Davis' atonal rock.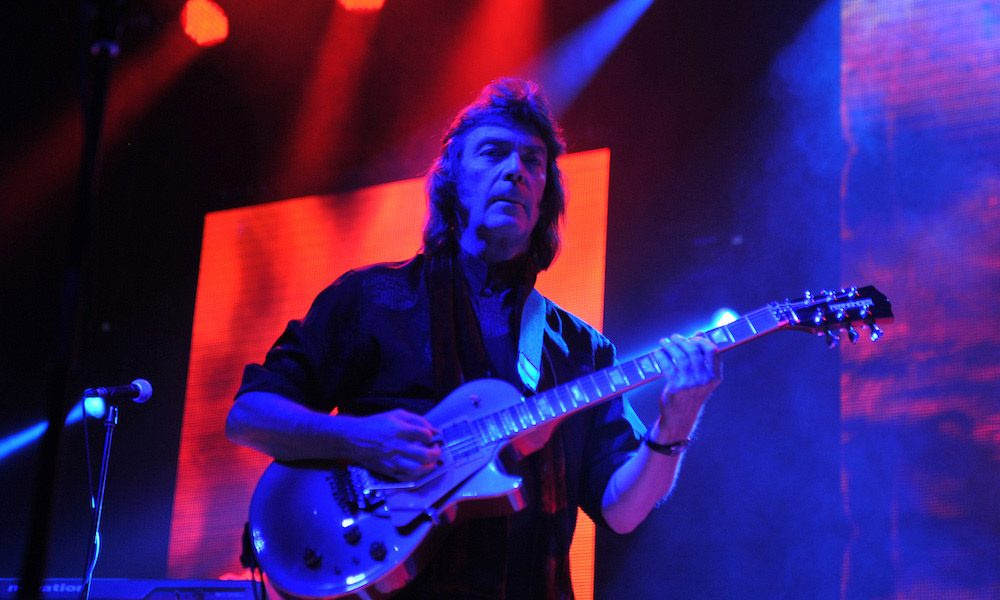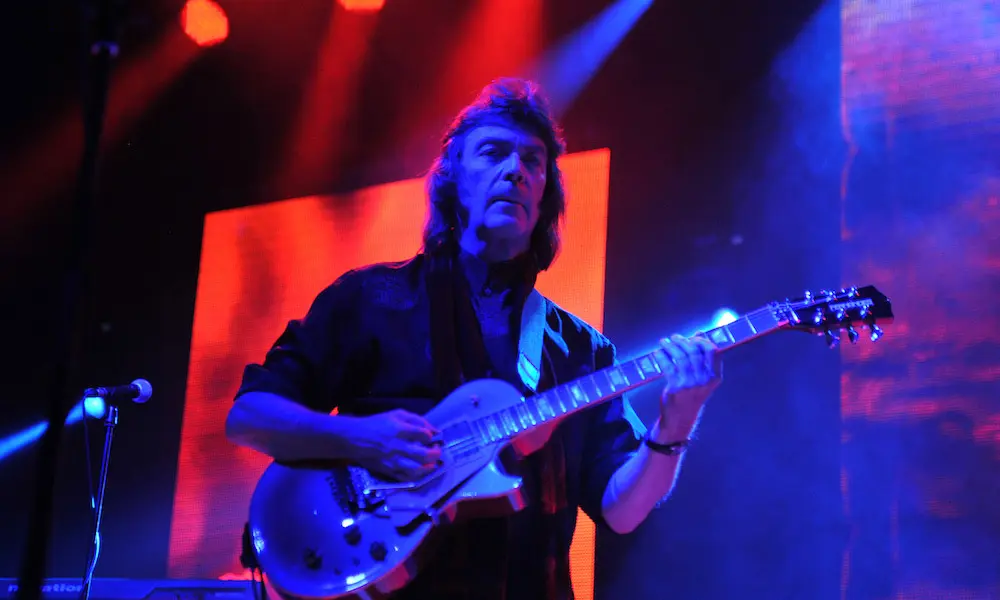 Progressive music takes many forms, and Steve Hackett – legendary guitarist, a crucial part of the Genesis juggernaut throughout the 70s, and a fearless musical explorer in his own right – has broken the mold on several occasions. Since the release of his debut album, Voyage Of The Acolyte, in 1975, he has journeyed to the further reaches of progressive rock, explored classical and blues music, and embarked on a number of collaborative projects, including Squackett, his 2012 pairing with the late Yes bassist, Chris Squire.
Hackett has given uDiscover a run-down of his Top 11 prog albums and compiled an exclusive playlist from his favorite tracks. A mind-melting journey from "seafaring" Procol Harum, through The Beatles' template for what became termed "progressive music", Miles Davis' atonal rock, and the "powerful combination" that was Genesis in their mid-70s pomp, you can listen to the playlist here, and read Hackett's step-by-step guide below.
1. Procol Harum: A Salty Dog (1969)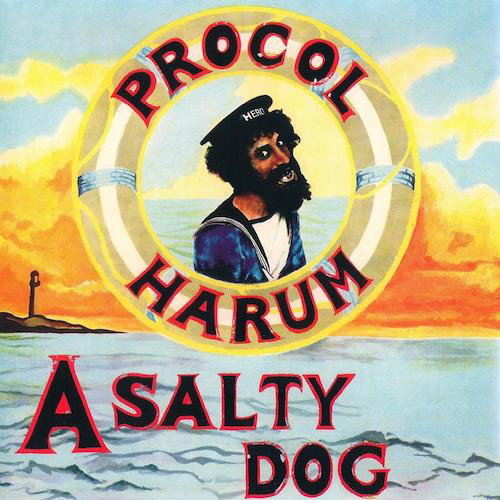 I see Procol Harum as a seafaring group. Keith Reid's lyrics combined with Gary Brooker's world-weary vocals perfectly capture the atmosphere of a marauding band of pirates accompanied by beautiful orchestration.
Stand-out track: 'A Salty Dog': This is really atmospheric. It's as if a ghost is singing to you about the things that were important in his life. I like the brooding feel and sense of tension throughout the chord changes.
2. The Beatles: Sgt. Pepper's Lonely Hearts Club Band (1967)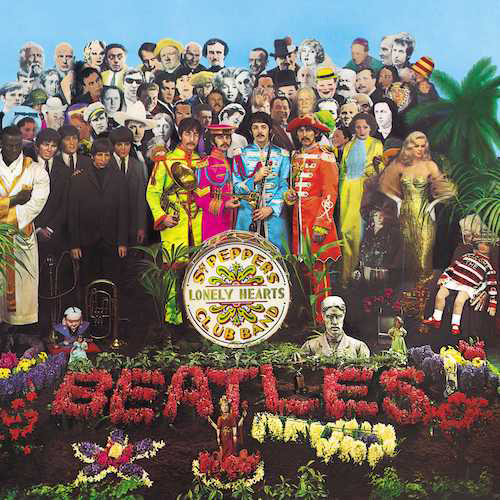 It's like Coronation Street meets Varanasi, India. Sgt. Pepper was really the template for much of the progressive music that was to follow: a huge musical party, to which everyone – and all instruments – are invited. Part of The Beatles' strength was to highlight flashpoints in ordinary people's lives, while mixing cultures, ideas, and musical genres. Peter Blake's artwork encapsulated the diversity of this riot of colors and sounds.
Stand-out track: 'Lucy In The Sky With Diamonds': I enjoy the contrast between the dreamy verse and the wide-awake, bright chorus, which explodes into color, reflecting the imaginative lyric. This track is like entering a revolving kaleidoscope. If any song defined the psychedelic 60s, it's this one.
3. The Beatles: Abbey Road (1969)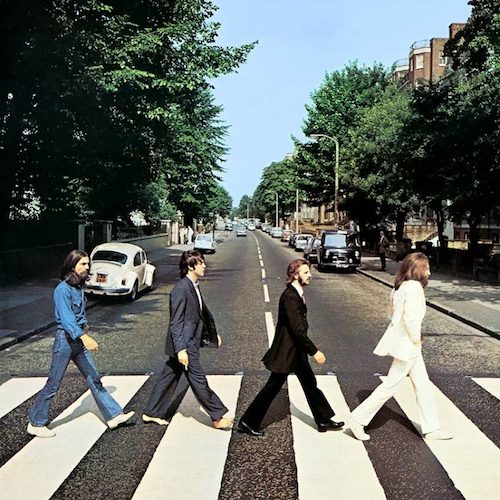 I've always been intrigued by the continuum on Abbey Road's Side Two, which influenced Genesis' "Supper's Ready" on Foxtrot. It allows for shorter songs that become vignettes as part of the whole. Vaudeville meets R&B, ukulele meets heavy metal – the experimentation with combinations of genres continued to develop. Nothing was off-limits.
Stand-out track: 'Something': This is a beautiful love song that touches the heart: George's finest at a time when he was really coming into his own. It has an indefinable quality; I love the way the guitar completes the vocal line.
4. Miles Davis: Live-Evil (1971)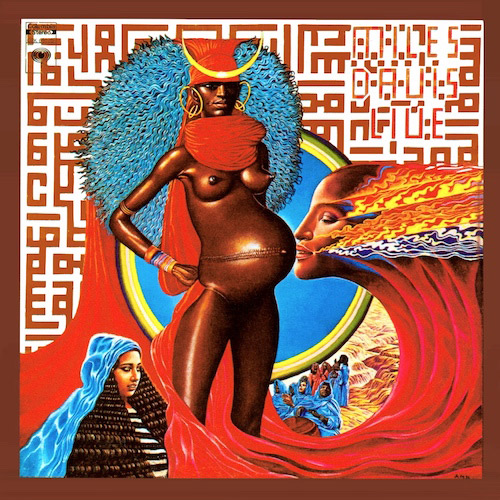 The impressive thing here is atonal music played with rock energy as instruments merge into each other. This is an influence on progressive rock and a forerunner of fusion, before Mahavishnu Orchestra and Weather Report hit the streets. Miles was always reinventing himself with every new album.
Stand-out track: 'Sivad': I like the hybrid quality of this track. It goes completely goes off the map. The loping rhythm gives it an unusual feel, and it has a virtuosic atonality thanks to the gifted players. It shouldn't work, but it does!
5. Led Zeppelin: Physical Graffiti (1975)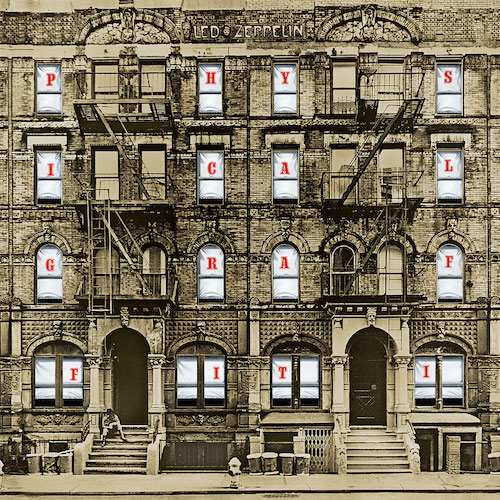 In 2007, I was watching Zep at the O2 along with my late, great pal Chris Squire, and we both agreed that 'Kashmir' was their finest track. It's a primal rising groove that's elemental and trance-like, with the compelling relentlessness of Ravel's "Bolero." Though the lyrics are intriguing, somehow the track's power comes from the rhythm section. There are occasions when we all love an album particularly for one track alone. The iron man cometh…
Stand-out track: 'Kashmir': The rise in this track, welling up from the primal depths, is so compelling. The halting riff allows the drums to speak. It also has a haunting Eastern quality, as if the chthonic gods of the desert are speaking to you.
6. Joni Mitchell: The Hissing Of Summer Lawns (1975)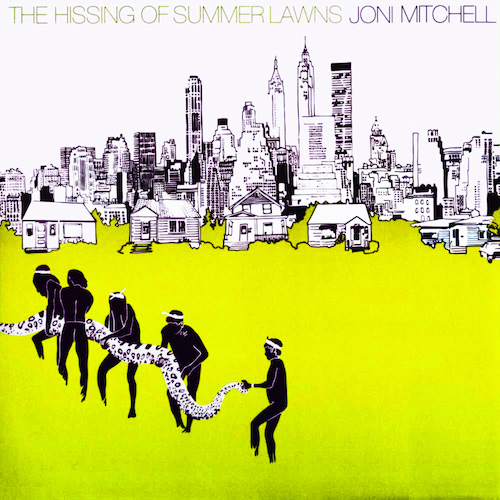 Joni was getting into her soft-focus jazz period at this time. Her use of African drummers on "The Jungle Line," overlaid with the synth and deliberate lack of harmony, along with the mixed cocktail of subtle sounds, highlights the album's diversity. It's an experimental album that shows what a true progressive artist she is.
Stand-out track: 'Shadows And Light': This song is really tracked-up vocals and keyboard. I like the sense of space in it – it's what's left out that's important. The mind fills in the gaps. The fact that it has no apparent rhythm makes it float.
7. Pink Floyd: The Dark Side Of The Moon (1973)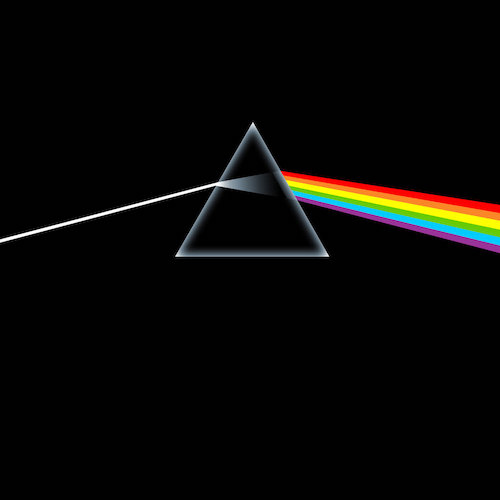 Pink Floyd's Dark Side Of The Moon appeals to the wounded. I particularly like 'Us And Them', which is tremendously atmospheric and emotionally compelling. It reaches you from the other end of the binoculars: seeing the human race with an altered perspective. This album is an intriguing journey into inner space and our deeper emotions, including things that are normally slammed away in the subconscious. Its narcotic effect is also part of its magic.
Stand-out track: 'Money': The fact that this track is driven by the sound of the cash register setting the scene gives it a punchy twist and an unusual start. Dave Gilmour's guitar solo is iconic: blues with a difference. It shows how blues can morph into progressive music.
8. King Crimson: In The Court Of The Crimson King (1969)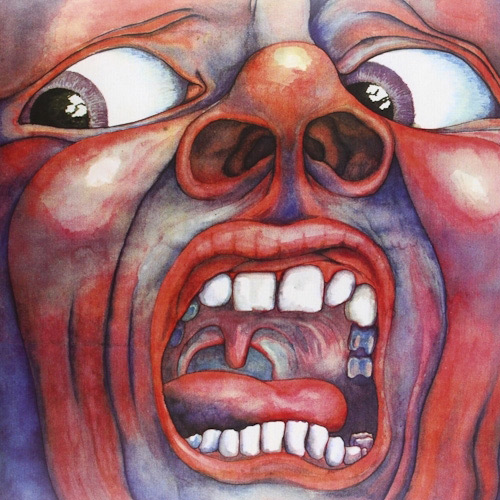 Doom rock at its finest: beautiful but chilling. It's the Mellotron-driven tunes that continue to resonate. The contrast of the stripped-back against the wall-of-sound of "Epitaph" is the album at its most powerful. The cubism of '21st Century Schizoid Man' is equally engaging and its type of angularity has remained a thread through progressive music. This album has the impact of Edvard Munch's The Scream.
Stand-out track: 'Epitaph': This is Ian MacDonald's favorite track, and I'm inclined to agree with him. The lyric is full of portent and, with Greg's operatic vocal, gives the track its power. The atmospheric use of Mellotron is also noteworthy.
9. Jethro Tull: Broadsword And The Beast (1982)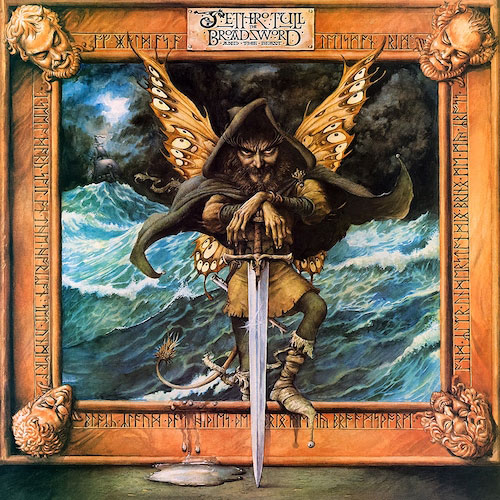 The title track takes you back in time to another world with a call to arms… It invokes a world of blood, swords, and myth, and draws the listener into that haunted world with a strong spiritual link to our ancestors. Progressive music often tells a story and Tull, in particular, show how rock can convincingly link to folk genres.
Stand-out track: 'Broadsword': This track has many heroic qualities. I love the war drums at the beginning, drawing you into a time of Vikings and pagan warlords defending their homestead. It has a filmic quality about it and a story – like many of the tracks I enjoy. You really feel the threat under the black sail, and the heroic character prepared to fight to the death. Ian Anderson's folky vocal tone is particularly evocative.
10. Genesis: Selling England By The Pound (1973)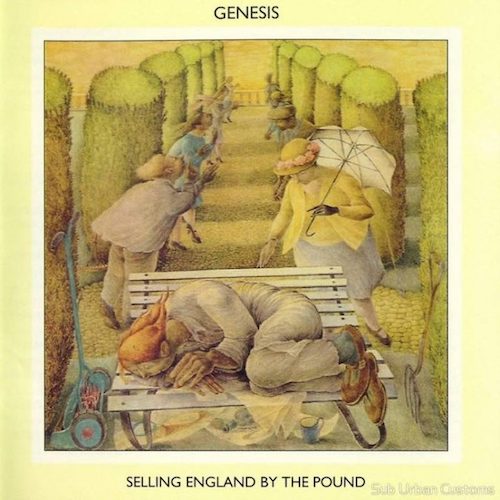 This has always been my favorite Genesis album. It runs the gamut from Scottish plainsong to Elgar, Mozart, and heavy rock with tricky time changes – all in the first track, with very clever drumming that links all the disparate ideas. I'm proud of my own guitar and writing contributions to this album too. Together we were a powerful combination here. I feel this was Genesis at its strongest.
Stand-out track: 'Dancing With The Moonlit Knight':  I'm particularly proud of the way every band member managed to inform this track equally strongly. Listening to this is like experiencing time travel, from a lone voice on a British hillside to the corporations taking over… Its power has always lived with me.
11. Yes: 90125 (1983)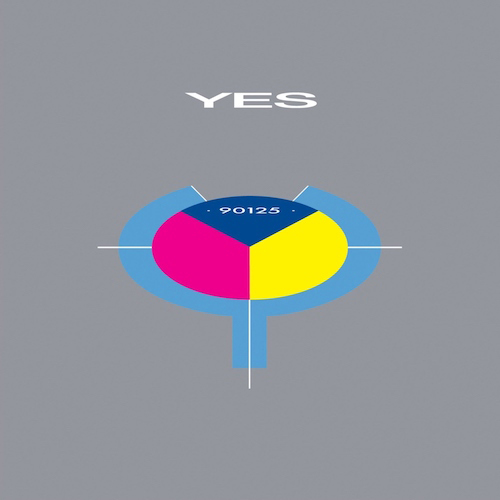 This is a clever album, very subtly arranged. A Yes for the 80s: commercial and replete with detail at the same time, with strong production ideas; progressive, but with the snappiness of pop. As with The Beatles, ideas were arriving and departing in cameo, working seamlessly in combination with each other.
Stand-out track: 'Cinema': I enjoy this short track because it has elements that are close to my heart: fast, dynamic rhythm with a slow, memorable melody over the top of it. I think it's where Yes' ideas were closest to Genesis'.
Listen to Steve Hackett's curated playlist here.