Godfather Of Fusion: A Salute To Larry Coryell
During a stellar 50-year career, Coryell became an undisputed great of jazz guitar.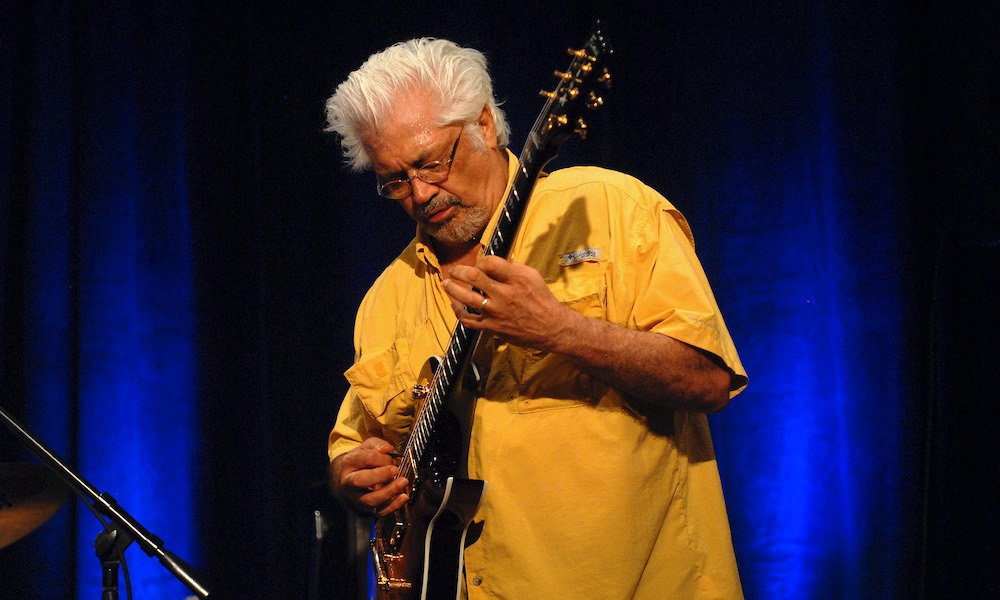 Larry Coryell was sometimes known as the "Godfather of Fusion." During a stellar 50-year career, this undisputed great of jazz guitar worked with many fellow giants of the idiom including Miles Davis, Chet Baker, Charles Mingus, and John McLaughlin.
Born in Galveston, Texas on April 2, 1943 and raised in the Seattle area, his work embraced elements of the rock world, as a key protagonist of the emerging fusion style from the late 1960s onwards. He was playing piano by the time he was four, moving to guitar in his teens. Coryell aspired to the rock milieu, but doubting his ability, he studied journalism at the University of Washington, taking private guitar lessons at the same time.
"I would listen to Wes Montgomery and not have any idea how he did it," said Coryell. "Not the technique but just the mind. Not because I wanted to play like Wes, because that would be like asking a Ford to be a Rolls Royce."
In 1965, he appeared on drummer Chico Hamilton's album The Dealer and was fronting his own band, the Free Spirits, by the following year. Coryell recorded dozens of solo albums from his 1968 debut Lady Coryell onwards, his most recent being 2015's Heavy Feel. There were countless others in collaboration with such notables as Gary Burton, the 5th Dimension, Herbie Mann, and Chico Hamilton, and in the group the Eleventh House. One of his most enduring albums, during his early run of releases for the Vanguard label, was 1970's Spaces, with McLaughlin, Billy Cobham, Miroslav Vitous, and Chick Corea.
Coryell's vast musical span also saw him compose original works in later years based on Leo Tolstoy's War and Peace and Anna Karenina and James Joyce's Ulysses. His album Barefoot Man: Sanpaku, was released some four months before his passing, and he had been planning to tour with a reformed version of his Eleventh House band, whose Seven Secrets album was released after his death. He passed away in his sleep on February 19, 2017 of natural causes, according to his publicist, having performed two shows at the Iridium club over that weekend.
Coryell once said that he considered music to be everybody's property. "I've just been lucky enough to be around musicians who have given me the knowledge that I've gleaned from them," he mused, modestly. "It lets me know who I am, and who I'm not."