Louis Armstrong Crosses the Atlantic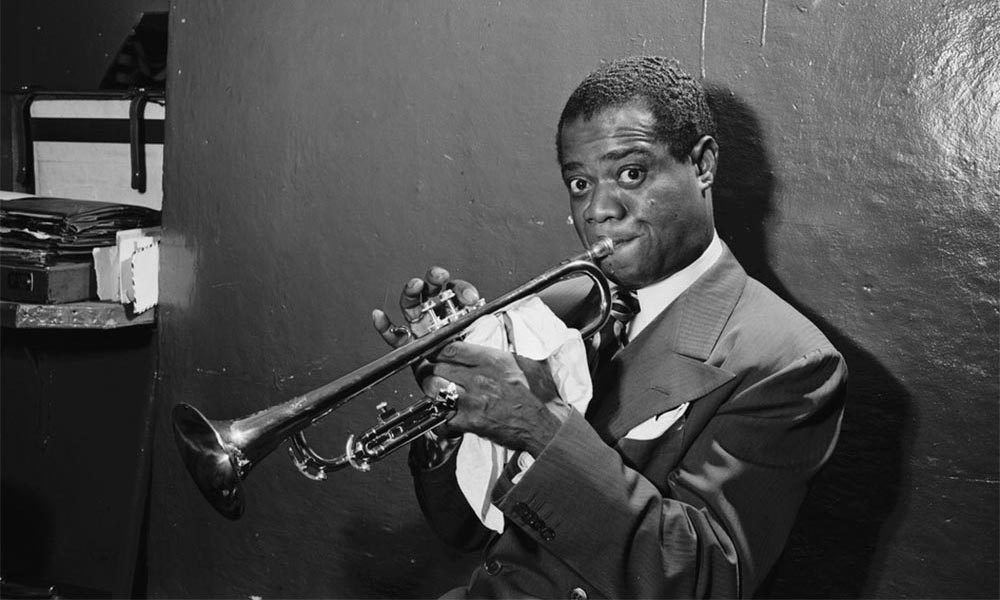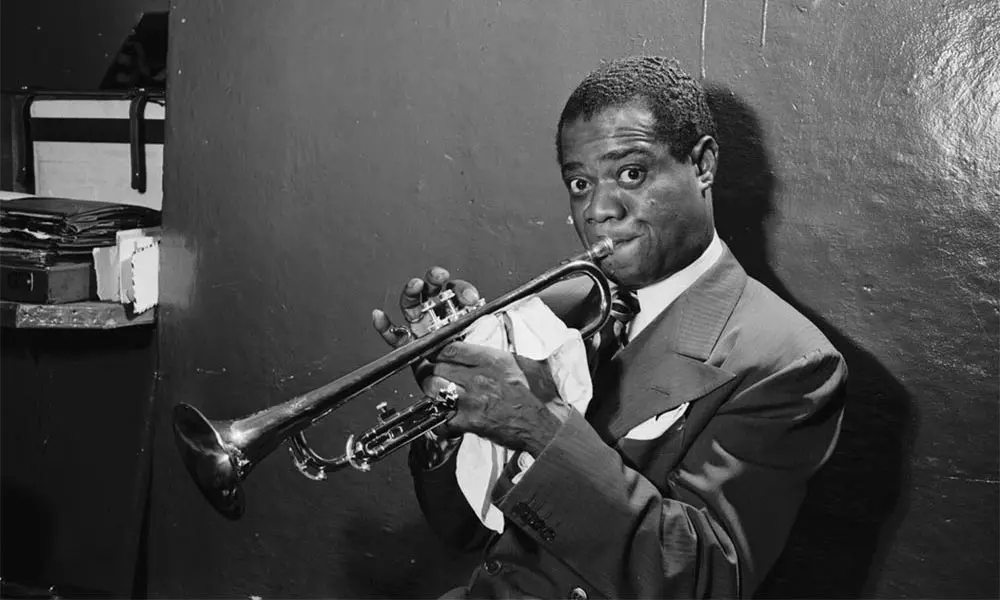 Louis Armstrong was not the first major jazz musician to visit Britain, both Jimmy Dorsey and Bunny Berigan made trips across the Atlantic in 1930. Yet Satchmo was certainly the one with the greatest reputation among musicians and lovers of 'Hot Music' to visit Great Britain, although prior to his arrival there was considerable speculation in the British press about how British audiences would take to him.
British record label, Parlophone, who would later sign The Beatles, had already released around 30 of Armstrong's recordings prior to 1932 so there was little doubt that he would find an eager audience. Satchmo set sail from New York on 9 July 1932 with his wife, Alpha along with his manager Johnny Collins and his wife Mary. They sailed across the Atlantic on board the SS Majestic and arrived in Plymouth on or around 14 July.
Percy Mathison-Brooks, the editor of the Melody Maker, met Louis at Plymouth as soon as the tender transferring him from the Majestic docked. Louis was already nicknamed 'Satchelmouth', but when the editor greeted him what Armstrong heard, with Mathison-Brooks' upper crust British accent, was "Hello Satchmo'. It's certainly stuck! From Plymouth the party took the boat train to London arriving at Waterloo Station, when Louis arrived he was wearing a "biscuit coloured coat and a white cap."
The party was refused rooms in several hotels after it was announced that two of their number were black, but they finally found accommodation at the Howard Hotel just off the Strand, However, they were asked to move after a few days for attracting too many jazz fans who hung around the lobby.
On a practical level, Louis's first task was to put together a band as he was travelling without any musicians and his run at the Palladium was due to begin on Monday 18 July. British musicians were discussing different solutions to the problem of finding a band for Louis, before it was discovered that a group of Parisian-based, black musicians were on their way to rehearse. This was a plan that had apparently been hatched between Collins and the British agent who had made the booking. According to Louis, "There were several colored French musicians and I had to talk to them through an interpreter."
Following some rehearsals Louis and 'His New Rhythm' as they were billed were competently playing the arrangements over which Louis could solo. His opening number at the Palladium was 'Them There Eyes', followed by 'When You're Smiling', 'Chinatown, my Chinatown' and 'You Rascal You'. Not everyone knew how to take him, with a number of reviewers concentrating on how many white handkerchiefs Louis used during the course of his set, while others commented on his "showmanship and good humour".
The Palladium was not full every night and there were people who walked out on the show, but it's fair to say that those who loved his music and his records loved his performance. Those who didn't hated it. Take bandleader Percy Bush, "A disgusting and abortive exhibition likely to nauseate all decent men." No mention of women, he probably thought no decent woman would want to watch and hear a black man of genius.
After a two week run at the Palladium, including a live transmission on BBC radio, a booking at the notorious Glasgow Empire was arranged – if the audience there didn't like an artist, they were wont to throw things. The Parisian musicians had to go home which highlights how disorganised this first trip abroad was for Louis. To replace the Black musicians, Billy Mason's all white, ten piece band was recruited and they played a one-nighter at Nottingham Palais on their way north. In Glasgow, Louis appeared on a variety bill that included a conjuror doing rope tricks along with a magic kettle. His performance once again drew mixed reviews with 'His antics and his repeated vocal efforts' failing to be universally popular.
More appearances followed in London; at the Victoria Palace, the Finsbury Park Empire, the Trocadero and the Commodore as well as visits to York, Liverpool and Birmingham. A side trip to Paris took place in October before Louis and Alpha sailed back to New York City where they arrived on 2 November. The man who they called 'The Ambassador of Jazz' had started his duties of spreading the word around the world. This was the first of many trips by Louis Armstrong to Britain, and he wound up being taken to heart of the nation.
Format:
UK English