Unforgettable: The Sad Day In 1965 That We Lost Nat King Cole
The voice of one of the greatest singers of the 20th century, also a much-loved pianist, was silenced by lung cancer on February 15, 1965.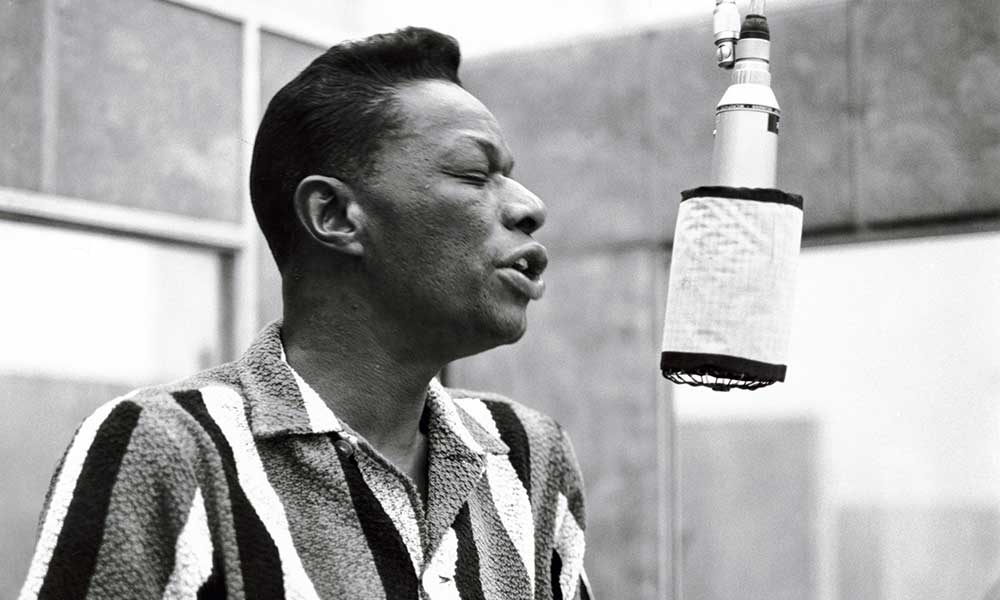 The voice of one of the greatest singers of the 20th century, and a much-loved pianist too, was silenced by lung cancer on February 15, 1965. That was when Nat King Cole died at the age of just 45.
Nathaniel Adams Coles, as he was born, emerged first as the leader of his jazz group the King Cole Trio, which at a time of racial segregation, was a huge achievement in its own right. Born in 1919, he was performing by the mid-1930s. While he always sang (contrary to the convenient publicity line that he discovered his vocal talents almost by accident), Cole was primarily an instrumental pianist in his early days. He was accompanied in the trio by guitarist Oscar Moore and bassist Wesley Prince, later succeeded by Johnny Miller.
Nat's first appearance on the song popularity charts was in wartime: his Capitol Records 78 "All For You" was listed for one week by Billboard in November 1943. Soon afterwards came the first of his many signature tunes in "Straighten Up And Fly Right," and after World War II ended, Cole's soothing and sophisticated vocal tunes struck a chord with audiences on a succession of No.1 songs. You can read the story of "Straighten Up And Fly Right" in a dedicated story here.
The haunting and elegant "Nature Boy," based on the Yiddish song "Schweig Mein Hartz," topped the list in 1948, followed by "Mona Lisa" in 1950 and "Too Young" in 1951. They were classics every one, and there were to be many more. Cole amassed no fewer than 60 appearances on the charts in the 13 years up to the end of the "pre-pop" era in 1954.
Listen to the best of Nat King Cole on Apple Music and Spotify.
Incredibly, he would very nearly repeat the feat in the new pop generation that followed, with 57 more chart entries during his lifetime and two posthumous appearances. These included such all-time Cole favourites as "Darling Je Vous Aime Beaucoup," "Ramblin' Rose," and "Those Lazy-Hazy-Crazy Days Of Summer."
Darling, Je Vous Aime Beaucoup (Remastered)
There were three dozen Capitol chart albums, too, as Cole became a truly beloved entertainer, with his own TV series and a vocal technique that has been often mimicked, but never equalled.
Buy or stream Ultimate Nat King Cole, released in 2019 as part of the Cole centenary celebrations.