Mamas And The Papas Cross The Atlantic
The quartet were missing the warmth of Los Angeles, but making their UK chart debut.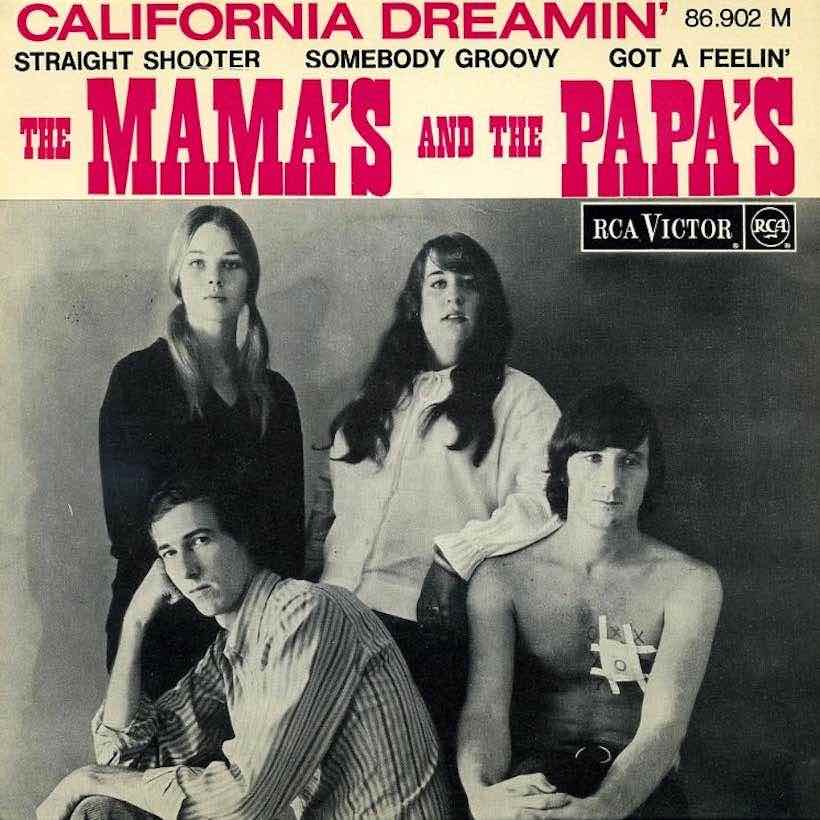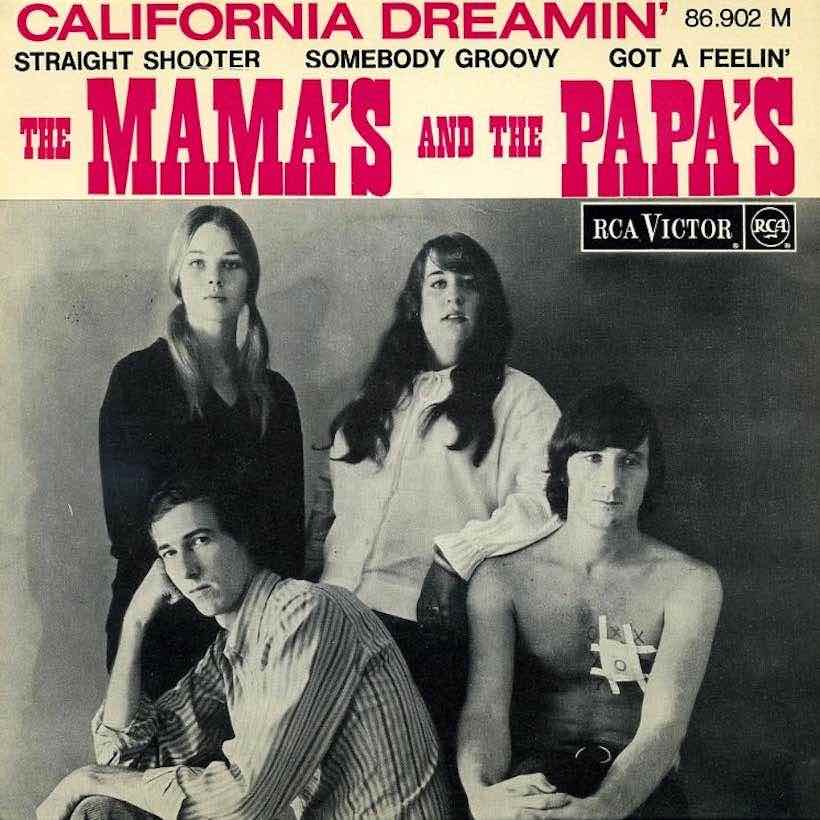 By the spring of 1966, the Mamas and the Papas were big news in the United States. They'd gone top five with 'California Dreamin'' and were climbing fast with the follow-up, 'Monday, Monday.' That was on its way to a three-week stint at No. 1 in the US when, on the chart for 28 April, the vocal quartet appeared on a British chart for the first time.
'California Dreamin'' made a tentative first showing in the top 50 that week at No. 49, in the week that Dusty Springfield climbed to the top of the bestsellers with 'You Don't Have To Say You Love Me.' But it was appropriate for the John and Michelle Phillips composition to be making an impression in the chillier transatlantic climes, as the pair wrote it when they were literally feeling the cold of a New York winter and missing the warmth of Los Angeles.
The song never made quite the same impression in the UK as it did in the States, at least not first time around. It climbed the chart over the next month, 34-29-26, before spending two weeks at its peak position of No. 23. 'Monday, Monday' would be the real British breakthrough, resting for two weeks at No. 3 in June. That month, back home, 'Dreamin'' was certified gold, and then the 'Mamas and The Papas' album spent nine consecutive weeks in the UK top ten, peaking at No. 3.
It was another generation before 'Dreamin'' finally landed a top ten UK placing. In 1997, the song was used in a TV commercial campaign in Britain for Carling Lager, leading to a whole new wave of interest in the classic Californian pop sound that propelled the song to No. 9.
'California Dreamin'' is on The Mamas And The Papas' compilation of the same name, which can be bought here.
Follow the 60s playlist, featuring the Mamas and the Papas alongside Glen Campbell, Cream, Dusty Springfield and many more.