"I Don't Do Things For The Sake Of It": Marc Almond Talks Collaborations
From his Soft Cell Days with Dave Ball, to recordings with Nico, Siouxsie Sioux and the Rossiya Orchestra, Marc Almond has always embraced collaboration.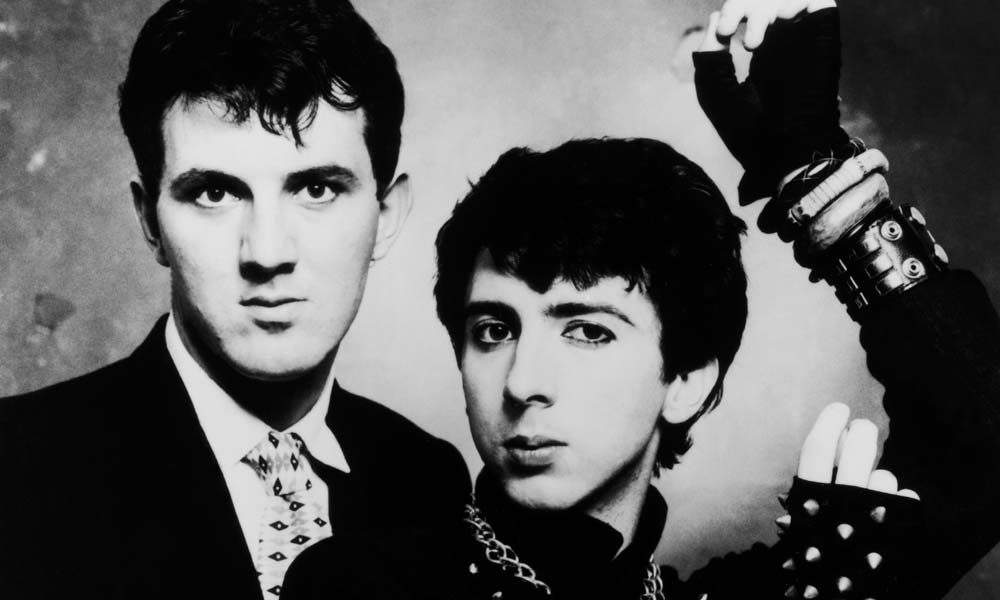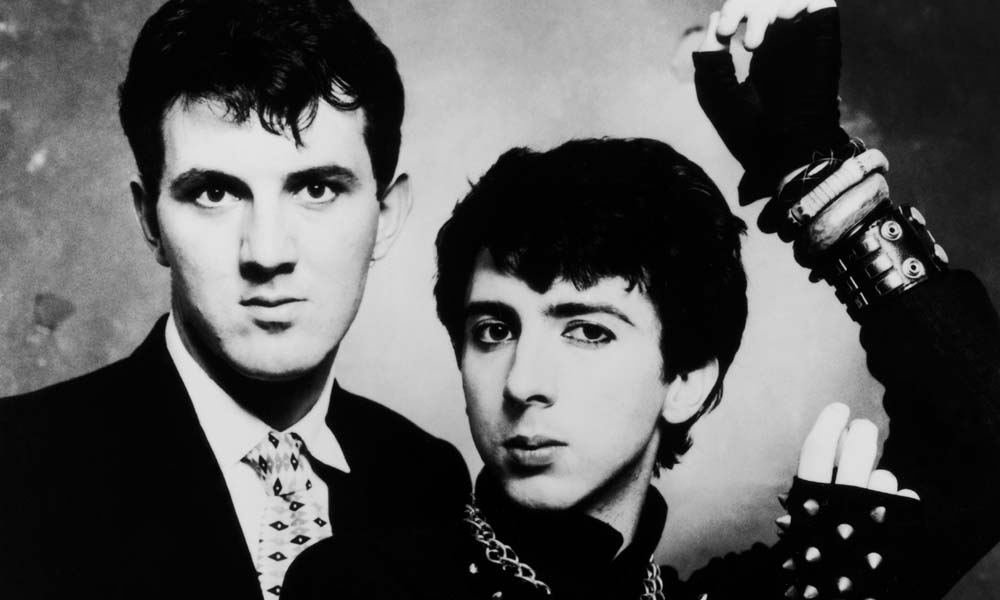 For such a single-minded artist, the role that collaboration has had in Marc Almond's lengthy career is remarkable. Across the 10 CDs that chart his incredible story in the career-spanning Trails Of Eyeliner box set, it's a consistent theme that Marc finds somewhat at odds with where it all began.
"I was a loner back when I was a child," he says. "I found my own company very enjoyable. But then I spent five years away at college, learning to express myself, and that's where, of course, I met Dave."
Dave Ball became the catalyst that helped propel Marc onto Top Of The Pops and assume the unlikely role as one half of one of the biggest chart bands in Britain during 1981 and 1982. "Dave was so much more Soft Cell than me," says Marc today. "I never feel Dave gets the credit he deserves a lot of the time. He's a great producer and a fantastic songwriter."
Their partnership created a string of era-defining classics in the cover of Gloria Jones' "Tainted Love," "Bedsitter," "Say Hello, Wave Goodbye" and "Torch," which all made it to, or near, the top of the UK charts. By 1984, the pair had dramatically split for the first time, but Marc maintains there's still a question mark over how it will all ultimately end.
"Soft Cell was – and is, in some ways – a story that never finished," he says. The duo was writing together again by the 90s, but the one-off reunion album, 2002's Cruelty Without Beauty, didn't end well. "What started off as something great ended up – as is usual with Soft Cell – a really flawed thing. It's always a bit of a disaster with Soft Cell, including what should be such a simple issue like the choice of a single.
"I kind of instigated Soft Cell again that time," he continues, "and loved starting off doing those live shows with Dave. And then, gradually, I started to remember why I didn't really want to be doing any of this in the first place. The gigs started to get less and less good and it became a bit like déjà vu… over and over again."
Today, Marc admits their tricky relationship hasn't properly thawed, and says a bitter row over a legal issue, exacerbated by it flaring up when Marc was in his slow recovery from a serious motorbike accident, lies at the heart of the continuing tension. "The stage I'm at with Dave is a state of animosity, which is from me and not him," he says. "But I don't think there's any more for Soft Cell. I don't think I can stand on stage and sing 'Sex Dwarf' again. It feels like that moment has passed."
Thankfully, Marc has found fresh inspiration from a new and now longstanding musical partnership with Neal X, a former guitarist with 80s techno pop-punks Sigue Sigue Sputnik. The pair first started working together on the follow-up to 1991's Tenement Symphony. It had a troubled birth but, after many false starts, Fantastic Star finally emerged in 1996, on a new record label. Marc describes Neal as one of the most friendly, sincere and uplifting people he has ever met, and has collaborated on numerous projects with him since then.
"I've always liked to have someone to work with who I can bounce ideas off and who has a great pop sensibility," he says. "I think that's important with me, to bring it back to a pop sensibility."
Equally important for Marc is the need to innovate, and his career is punctuated with unexpected diversions that have inspired him to forge a different musical direction. While Soft Cell was at its height, he assembled a group of new collaborators to work on ideas that were unshackled from the restrictions of the classic pop formula. "I felt Soft Cell was very much Dave's thing and that's in part why I started Marc And The Mambas," he says. "We were all musicians together, taking down-time in Trident Studios in the dead of night, creating songs as we went along. It felt like a separate career."
Longtime manager and early mentor Stephen "Stevo" Pearce indulged this experimental approach. "Stevo was a great maverick," says Marc. "He had a real love of the music, but he was a bit all over the place. The whole thing was chaos but, of course, out of chaos comes great creativity." Another cherished collaborator, Annie Hogan, first came to work with The Mambas from Mari Wilson's backing band. "We wrote some great songs together," says Marc. "I need a person like Annie to bounce ideas off. I can't do it on my own."
Of course, one of Marc's biggest hits is "Something's Gotten Hold Of My Heart," a duet with the 60s icon Gene Pitney which he took to the British No. 1 spot. But it's not a winning formula he is likely to repeat any time soon, despite a string of celebrated collaborations to date. "I'm not so sure about doing duets anymore," says Marc. "It tends to be that you have a great session and then you discover the people you are working with have their own agenda. You can find you have a fantastic single lined up and then they don't want to release it for some reason."
Work with Nico on a duet for his The Stars We Are album, which also features his Gene Pitney duet, was an early example where the recording process was also troubled, despite the chanteuse's legendary voice sending shivers down Marc's spine at first. "Your Kisses Burn," included on Trials Of Eyeliner, was recorded not long before her death and she struggled with the successive takes the recording process demanded.
Other great female singers who have worked with Marc across the years include Siouxsie Sioux, Sarah Cracknell and Beth Ditto. "I love Gossip and did a record with Beth. She made the track absolutely brilliant," he says. "When The Comet Comes" appeared on 2015's The Velvet Trail.
The months of work selecting tracks for the mammoth retrospective has come at the right moment for Marc. "It's a period of re-evaluating and taking stock of a range of different elements of my life and my career," he says. "This seemed to be the time to look back."
Marc's variety of musical partners covers an exhilarating spectrum of styles, from the dance work he did on the Starcluster single "Smoke And Mirrors" or Rosenstolz's hard-to-categorise "Total Eclipse," to the smoky groove of "Skin," a piece with The Burmoe Brothers. Marc's love of Russia is represented by work with the Rossiya Orchestra, while he has also recorded an ambitious song cycle with saxophonist and composer John Harle. But, across a staggering 189 tracks on Trials Of Eyeliner, there's little point in trying to pair Marc's recordings with tidy labels. "I tried to give each disc in the set a thematic structure, but it was very hard to make these choices," he says.
Across the years, there has, however, been a singular approach. "I don't do things for the sake of just doing them," says Marc. "The ideas have to be in my sphere or they have to be able to bring me to a new audience." That audience has grown with Marc over the years, and suggests that this bold experimentation, coupled with some canny collaborations, may lie at the heart of this staggering British success story that still shows no sign of slowing.
Ahead of fresh studio sessions, Marc says he is busier than ever. "My diary is so full with my own recording projects that I can't often fit in all the things that I am asked to do with people," he says. One thing's for certain: there's no risk they will stop asking.
The career-spanning 9CD+DVD Soft Cell box set, Keychains And Snowstorms: The Soft Cell Story can be ordered here.