Songs About Jealousy: 24 Tunes That You Wish You Had Written
It's one of the most potent emotions, mined by songwriters since the beginning of songwriting itself.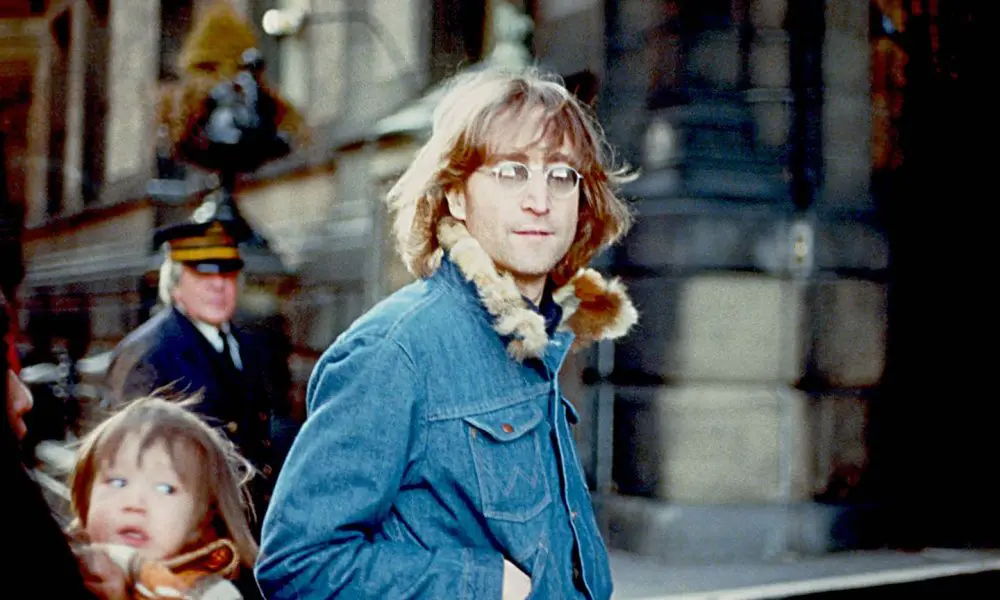 Songs about jealousy can take many shapes. Whether it be about a former lover, a current partner, or something else altogether, it stands to reason that we've all had pangs of jealousy at one time or another. And songwriters over the years have found jealousy to be among the most potent topics for their tunes. So, without further ado, here are just a few of the best songs ever written about jealousy.
The Killers – Mr. Brightside
The 2003 debut single by The Killers, "Mr. Brightside" was written after frontman Brandon Flowers caught his girlfriend cheating. "I was asleep and I knew something was wrong," he told BBC. "I have these instincts. I went to the Crown and Anchor, a bar in Vegas, and my girlfriend was there with another guy." The US version of the music video details a similar love triangle, inspired by the visual style of Moulin Rouge! It went on to win a VMA in 2005, as well as two Grammy nominations.
The Killers - Mr. Brightside (Official Music Video)
Alanis Morissette – You Oughta Know
Alanis Morissette's biggest song about jealousy is, of course, "You Oughta Know." The tune is about an ex's new relationship, and it's been speculated to be about actor Dave Coulier, although Morissette has denied it. Morissette recruited guitarist Dave Navarro and Red Hot Chili Peppers' bassist Flea to play on the song. It won two Grammys for Best Rock Song and Best Female Rock Vocal Performance.
Reel Big Fish – I Want Your Girlfriend To Be My Girlfriend Too
Reel Big Fish released "I Want Your Girlfriend to be My Girlfriend Too" in 1995, as part of their debut studio album Everything Sucks. This third wave ska band eventually become more famous with the release of their next album, Turn the Radio Off, and breakthrough single "Sell Out."
Rick Springfield – Jessie's Girl
Australian singer-songwriter Rick Springfield's 1981 hit, "Jessie's Girl," is one that is instantly recognizable. He was inspired to write the song after taking a class on stained glass with his friend Gary (and Gary's girlfriend). The title became "Jessie" because Gary was wearing a t-shirt celebrating football player Ron Jessie. To this day, the girl has never been found. Springfield told Oprah, "I was never really introduced to her. It was always just, like, panting from afar."
Shawn Mendes – Treat You Better
Released in 2016 as the lead single from Shawn Mendes' second album, "Treat You Better" is about hoping to save someone from a toxic relationship. Given the subject matter, the song's music video also featured the phone number for the National Domestic Violence hotline. It went on to reach No.6 on Billboard's Hot 100.
Shawn Mendes - Treat You Better
Pink Floyd – Green Is the Colour
Playing on the concept of being "green with envy," Pink Floyd's 1969 song "Green Is the Colour" appears on the band's soundtrack album for the film, More. The whistle in the song was performed by drummer Nick Mason's wife at the time.
Paula DeAnda – When It Was Me
"When It Was Me" was a 2007 single from Paula DeAnda's self-titled debut album, which was co-written by Ne-Yo. The song finds DeAnda noticing how an ex treats his new girlfriend better than he treated her and wishing things were different.
The Cars – My Best Friend's Girl
The Cars recorded "My Best Friend's Girl" for their 1978 debut album, but the song's writer and band member Ric Ocasek wasn't inspired by anything in particular. "Nothing in that song happened to me personally. I just figured having a girlfriend stolen was probably something that happened to a lot of people," he said, according to Rolling Stone.
John Lennon – Jealous Guy
"Jealous Guy" by John Lennon appears on his acclaimed album, 1971's Imagine. The song's original title was "Child of Nature" and was demoed after The Beatles took a spiritual retreat to India, but ultimately didn't make the cut. Although Lennon never made the song a single, a year after his murder, Roxy Music released a version of "Jealous Guy." It went on to top the charts in the UK.
JEALOUS GUY. (Ultimate Mix, 2020) - John Lennon and The Plastic Ono Band (w the Flux Fiddlers)
Beyoncé – Ring the Alarm
The second single from Beyoncé's B-Day album, "Ring the Alarm" is a song about a woman who feels jealousy while embroiled in a love triangle, not wanting someone else to receive her partner's attention. The tune marked her highest-charting debut (at the time) and was nominated for a Grammy for Best Female R&B Vocal Performance.
Michael Jackson ft. Paul McCartney – The Girl Is Mine
A duet between Michael Jackson and Paul McCartney, "The Girl Is Mine" was the heavy-hitting lead single from Jackson's immensely popular album, Thriller. Although it's about two men competing for a woman, the duo were incredibly close friends. "One of my favorite songs to record, of all my recordings as a solo artist, is probably 'The Girl Is Mine,' because working with Paul McCartney was pretty exciting and we just literally had fun," Jackson once shared. "It was like lots of kibitzing and playing, and throwing stuff at each other, and making jokes. We actually recorded the (instrumental) track and the vocals pretty much live at the same time, and we do have footage of it, but it's never been shown."
Nirvana – Lounge Act
Nirvana's "Lounge Act" was written by lead singer Kurt Cobain about his then-girlfriend, Bikini Kill's Tobi Vail. The two had dated throughout the writing for the band's 1991 album, Nevermind. However, as the song details, he was starting to realize it wouldn't work out. "Every song on this record [In Utero] is not about you. No, I am not your boyfriend. No, I don't write songs about you, except for 'Lounge Act,' which I do not play, except when my wife is not around," Cobain wrote in a letter to Vail.
Weezer – No One Else
The second song on 1994's The Blue Album, Weezer's "No One Else" was originally recorded as a demo by Rivers Cuomo two years prior. Intended as satire, Cuomo sings from the perspective of a man that's overprotective and jealous over his girlfriend's interactions. "It was an unusual song at the time because it was uptempo. I remember instantly hating it, probably because I had nothing to do with any of it," drummer Pat Wilson told Billboard, for the album's 25th anniversary.
The Police – Every Breath You Take
Sting wrote The Police's hit jealousy song, "Every Breath You Take," while in the Caribbean. "I woke up in the middle of the night with that line in my head, sat down at the piano, and had written it in half an hour," he told The Independent. "The tune itself is generic, an aggregate of hundreds of others, but the words are interesting. It sounds like a comforting love song. I didn't realize at the time how sinister it is. I think I was thinking of Big Brother, surveillance, and control."
Nina Simone – That's Him Over There
"That's Him Over There" is the seventh track from Nina Simone's 1959 album, The Amazing Nina Simone. Simone sings about the jealousy of encountering an old lover, wishing she was still with him instead of someone else who took her place. Songwriters Lew Spence and Marilyn Keith also contributed to the song.
Lou Reed – Satellite of Love
Lou Reed's "Satellite of Love" is the second single from his 1972 album, Transformer. Reed first composed the song during his tenure in The Velvet Underground, about a man who gets jealous about his girlfriend while watching a satellite launch. Some might not know that David Bowie, who produced Reed's album, also contributed backing vocals to the final chorus.
Patty Loveless – Jealous Bone
Originally written by Steve Bogard and Rick Giles, country star Patty Loveless recorded and released "Jealous Bone" as a 1992 single. The song, now performed from a woman's perspective, is about someone who can't let their partner go.
The Beatles – You Can't Do That
The B-side to their song "Can't Buy Me Love," The Beatles' "You Can't Do That" also appeared on the band's third album, 1964's A Hard Day's Night. John Lennon wrote the track from a partially personal perspective, about not wanting a girlfriend to speak to other guys. However, as the decades have passed, it has since been revisited as a toxic and misogynistic song by critics.
You Can't Do That (Remastered 2009)
Billy Fury – Jealousy
Billy Fury's song "Jealousy" appears on his 1960 album, The Sound of Fury. The song is about a man feeling regret for the way he treated his girlfriend, only coming to realize he loves her. Although many not remember his name today, Fury was a continual hitmaker in the 60s, with 24 songs that charted throughout the decade.
Nick Jonas – Jealous
Pop star Nick Jonas released "Jealous" in 2014. The song, about how men feel threatened by other men, is suspected to be about Jonas' then-girlfriend, Olivia Culpo. (She also appeared in the music video.) The track is both his highest-charting and highest-selling single, with three million copies sold.
Olivia Rodrigo – jealousy, jealousy
Another pop song about jealousy, Olivia Rodrigo's "jealousy, jealousy" appears on her record-breaking 2021 debut album, Sour. Rodrigo sings about how women feel the need to compare themselves in the social media age. "I wrote that song at a time when I was borderline addicted to social media and I just felt crippled by the comparisons," she told BBC. "I am someone who has somewhat of a large following, so I think it's cool that I can be like, 'Yo, I still hate myself. I still compare myself to other girls.'"
Olivia Rodrigo - jealousy, jealousy (Lyric Video)
Gin Blossoms – Hey Jealousy
Featured on rock band Gin Blossoms' debut album, the song "Hey Jealousy" was written by the late lead guitarist Doug Hopkins, who had hoped to get back together with his ex-girlfriend. However, Hopkins, who had included references to drinking in the track, was kicked out of the band after finishing the second album. "It's my song, but I don't enjoy it. I mean, when it comes on the radio, I turn it off, because I don't really want to hear that. It doesn't make me feel good or anything," Hopkins once said.
YG – Jealous
Rapper YG's song "Jealous" is the opening track from his 2020 album, My Life 4Hunnid. The verses detail how others are jealous of YG for having a clear amount of wealth and style. It was produced by Paul Cabbin, Tariq Beats, and Musik MajorX.
Chromeo – Jealous (I Ain't With It)
"Jealous (I Ain't With It)" was released as a 2014 single by electronic duo Chromeo. Reaching No.12 on the Canadian charts, the song is about being jealous of other men being around the woman the narrator is seeing. The music video takes on a slightly different premise, about a priest getting increasingly jealous while presiding over marriage ceremonies. A$AP Ferg also makes an appearance.
Think we missed one of the best songs about jealousy? Let us know your favorites in the comments below.