Original Soundtracks Special: 'The Grand Budapest Hotel'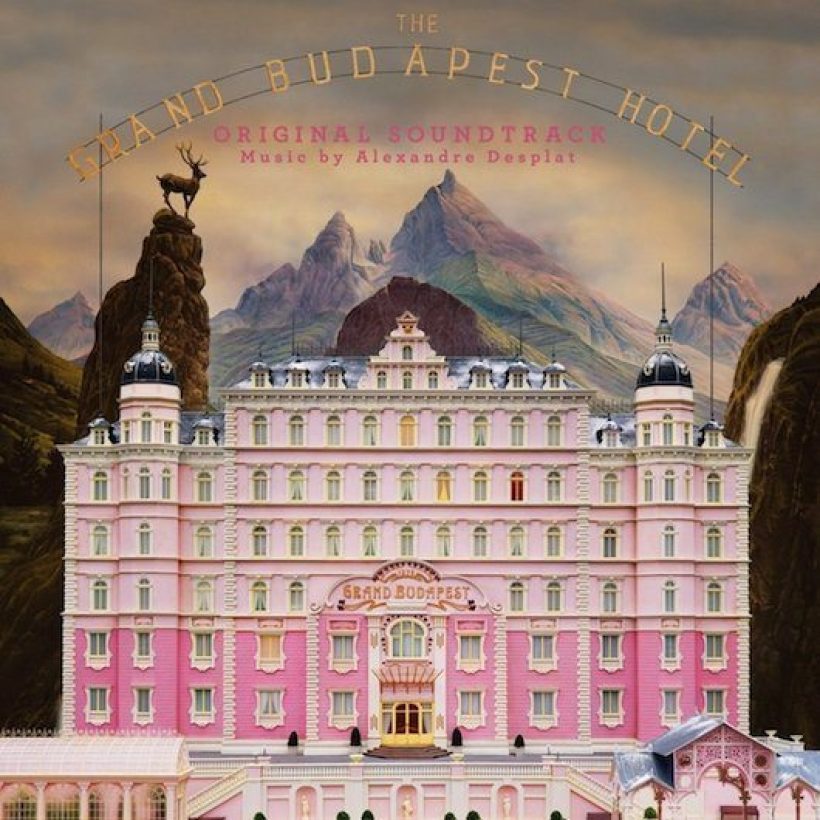 In movie awards month, we continue to mark the occasion by joining with the Original Soundtracks team in celebrating some of the greatest soundtracks of all time. Today, we're looking at the score album for 'The Grand Budapest Hotel,' nominated for no fewer than nine Academy Awards (on February 22) and 11 BAFTAs (tomorrow, Sunday). Alexandre Desplat's original music is among the nominations at both of these glittering events, and is shortlisted for Best Score Soundtrack at tomorrow night's other major awards event, the Grammys.
Directed by Wes Anderson, the movie has been shortlisted for both Best Picture and Best Director, among a host of other nominations, at the Oscars, which take place on February 22 in Hollywood. Tomorrow night, the British-German co-production is set for a starring role at the 68th BAFTA Awards, at the Royal Opera House in London's Covent Garden. Its 11 nominations include Best Film, Best Director and Best Actor for Ralph Fiennes. This follows the film's Golden Globe Award for Best Motion Picture — Musical or Comedy.
Part of the huge success of 'The Grand Budapest Hotel' is its soundtrack, composed by a regular collaborator of Anderson's, Alexandre Desplat. The pair previously worked together on the 2009 picture 'Fantastic Mr. Fox' and 2012's 'Moonrise Kingdom.'
The evocative and often haunting score comprises both original music by Desplat, Russian folk music and compositions by Öse Schuppel, Siegfried Behrend and Vitaly Gnutov, performed by the Osipov State Russian Folk Orchestra. A rich and wide canvas of instrumentation and styles combine to set an extremely striking and magical backdrop for the film, with such titles as 'The Alpine Sudenwaltz,' 'Night Train To Nebelsbad' and 'The Society Of The Crossed Keys.'
The OST has already won a number of other awards, including Best Original Score of the Year at last October's World Soundtrack Awards. By the end of the month, it's likely to be sharing in even more glory for 'The Grand Budapest Hotel.'
Read more at the Original Soundtracks Facebook page
Listen to the original soundtrack for 'The Grand Budapest Hotel' on Spotify
Download the album from Google Play or iTunes, or buy it on Amazon
Format:
UK English