Patsy Cline: 'So Wrong' And Yet So Right With Penultimate Hit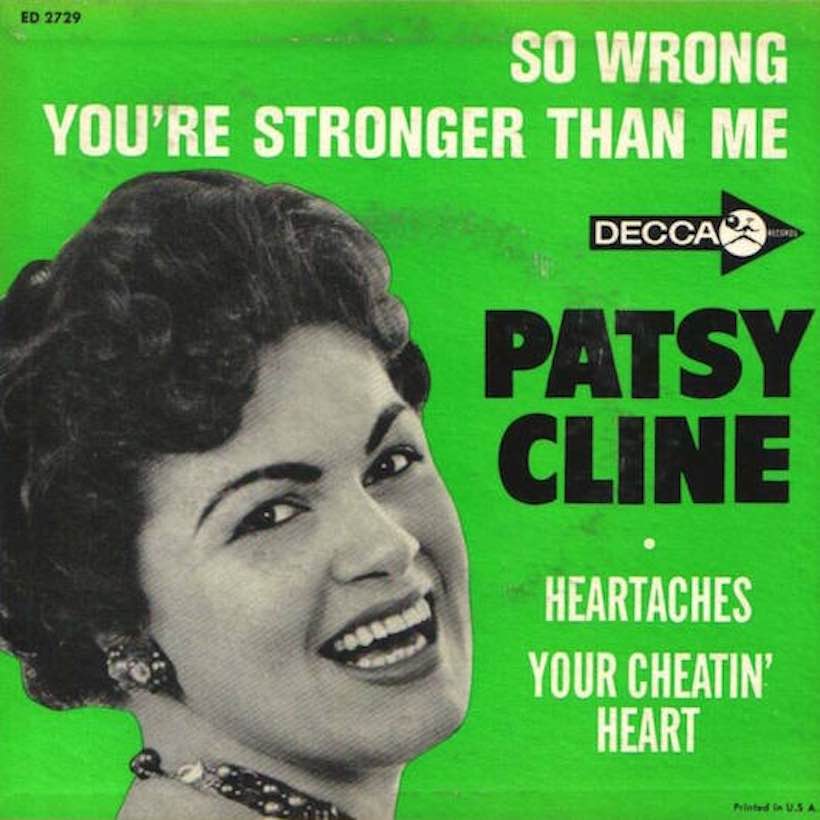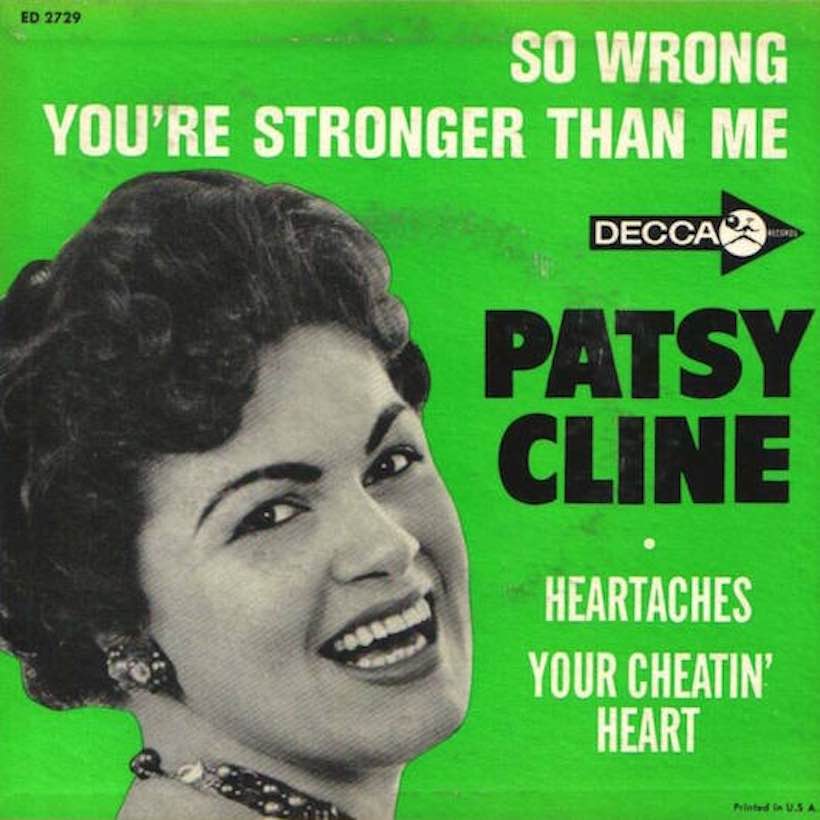 What's the connection between Patsy Cline, her country contemporary Mel Tillis and original rock'n'roller Carl Perkins? The answer is the ballad "So Wrong," the penultimate hit of her lifetime.
"So Wrong" was written by Tillis, Perkins and writer-performer Danny Dill, and recorded by Cline with her ever-present producer Owen Bradley. Decca issued it as a single on July 16, 1962, as the follow-up to "When I Get Thru With You (You'll Love Me Too)." That song was just peaking at No.10 on the country chart as the next 45 emerged. The b-side of "When I Get Thru…" was "Imagine That," which charted in its own right, at No.21.
Star-studded country in Florida
Cline had just performed, along with fellow Nashville stars such as Sonny James, the Glaser Brothers and Dottie West. This was at a June 30 show at the National Guard Armory in De Lane, Florida, at the culmination of the Show Palace, USA Folk Festival. As Billboard reported that event, it also listed "So Wrong" and "You're Stronger Than Me" as one of its "double-play disk" selections, which the magazine said "represent maximum programming effectiveness."
Indeed, that flip side went on to be listed as a Regional Breakout, even though it didn't make the country chart in its own right. It did, however, bubble under the pop Hot 100, reaching No.107.
"So Wrong" — featured above in a live version from the On The Air album — entered the Hot C&W Sides chart at No.24 on August 25, 1962. The same week, it figured at No.85 on the Hot 100. Country-wise, it climbed to No.14 in a ten-week run. After Patsy's tragic death in March the following year, it appeared on the album The Patsy Cline Story, as the posthumous legend of this country original began to grow.
"So Wrong" and "You're Stronger Than Me" are on The Very Best of Patsy Cline, which can be bought here.