'Nightfall': A Bright Return From Little Big Town
Hitting a new creative peak with their ninth album, 'Nightfall', country heroes Little Big Town prove they are here for keeps.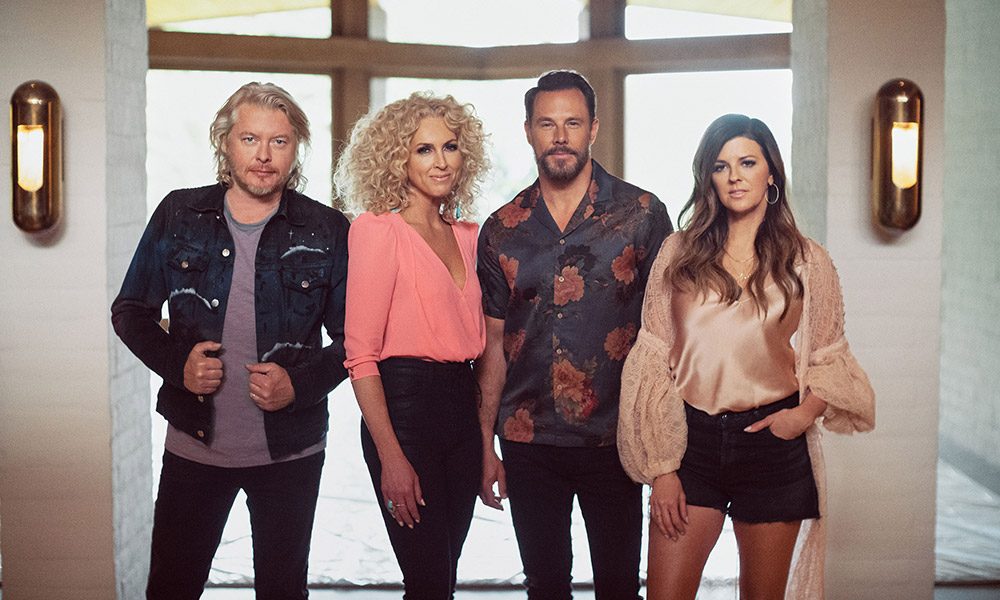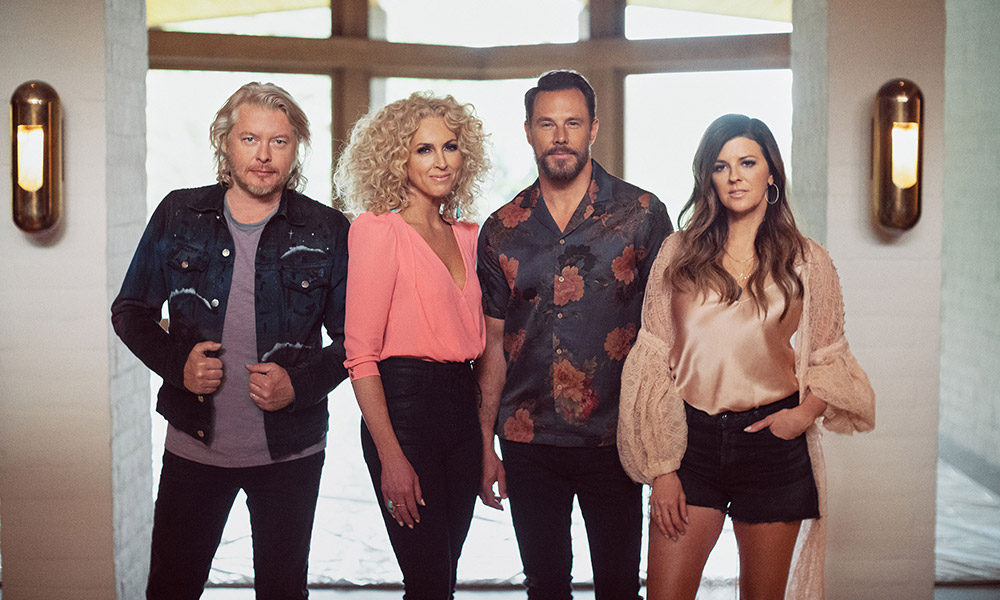 In the rise, fall and forget world of many modern-day music careers, it's highly unusual for an artist in any genre to be reaching a new creative (and, very probably, commercial) peak with their ninth record. But that's the situation that Little Big Town have earned for themselves as they unveil Nightfall.
Listen to Nightfall on Apple Music and Spotify.
The Capitol Nashville quartet have been on a relentless upswing in recent years, which no one could begrudge a group who paid plenty of dues dating back to 1998. The group that stays together, prospers together, especially when Karen Fairchild, Kimberly Schlapman, Phillip Sweet and Jimi Westbrook still have an obvious hunger to keep getting better, exploring new musical territory and challenging the boundaries between genres. These guys are country heroes, of course, but much more besides.
Typically classy
We've had delectable appetisers for the new set in the form of three 2019 tracks, and the group's popularity among their artist friends has also kept their profile high in the time since 2017's The Breaker and its hits, notably the memorable No.1 'Better Man'. Cameos on the current albums by Thomas Rhett and Lady Antebellum were typically classy.
Little Big Town entered the studio with no plan beyond a greater than ever self-confidence to make their best record yet, and such was their productivity that they worked on no fewer than 34 songs for it. The 13 finalists on Nightfall have their usual elements of pop, soul, gospel – even rock – all bound up in their country sensibility and those intuitive four-way harmonies and interchangeable lead vocals.
'Next To You' makes for a measured start with a simple song of love that builds as it goes. The title track spotlights Fairchild's delicious lead vocal over an easy, beaty, feelgood shuffle with attractive guitar textures. The "Fleetwood Mac of country" comparison may never have been so appropriate, or so complimentary.
Sweet takes the lead on the piano ballad 'Forever And A Night', a song of romantic surrender with gospel hints in its harmonies and organ fills, then Schlapman helms the stylish pop of 'Throw Your Love Away'. Then to 'Over Drinking', one of the preview singles and a late addition to the album, a track so infectious and a sentiment so righteously defiant that they recorded it on the road with their portable rig and lots of makeshift baffling.
The theme continues, but in unexpected clothes, in 'Wine Beer Whiskey', which opens with a mariachi horn sound and becomes a thoroughly refreshed singalong hymn. Yet there's no problem switching to the intense heartache of 'Questions', a break-up song that deals in real life – as they always do – and the doubts and debates that swirl rhetorically at the end of the affair.
'The Daughters', nominated for a 2020 Grammy, is another benchmark of Little Big Town's maturity, already lauded for the intensity of its performances at both the CMT and ACM galas. 'River Of Stars' blends acoustic and steel guitars to charming effect and 'Sugar Coat' is far more than just their latest clever wordplay. Another landmark in the quartet's development, it has Fairchild delivering a painfully believable lyric about the domestic desperation of an invisibly fractured relationship.
'Problem Child' skilfully blends strings and piano with those faultless four-ways and Westbrook's lead, but before things get too dark, they fly again on the palate-cleansingly gentle and optimistic 'Bluebird'. For a final digestif, 'Trouble With Forever' is another acoustic morsel with pretty piano and the ever-present gossamer harmonies. "The trouble with forever," they tell us, "is it always ends." Undeniable as that is, Nightfall is the most powerful proof that Little Big Town are here for keeps.
Nightfall can be bought here.
Format:
UK English