R.E.M. From 'Murmur' To 'Document': The IRS Years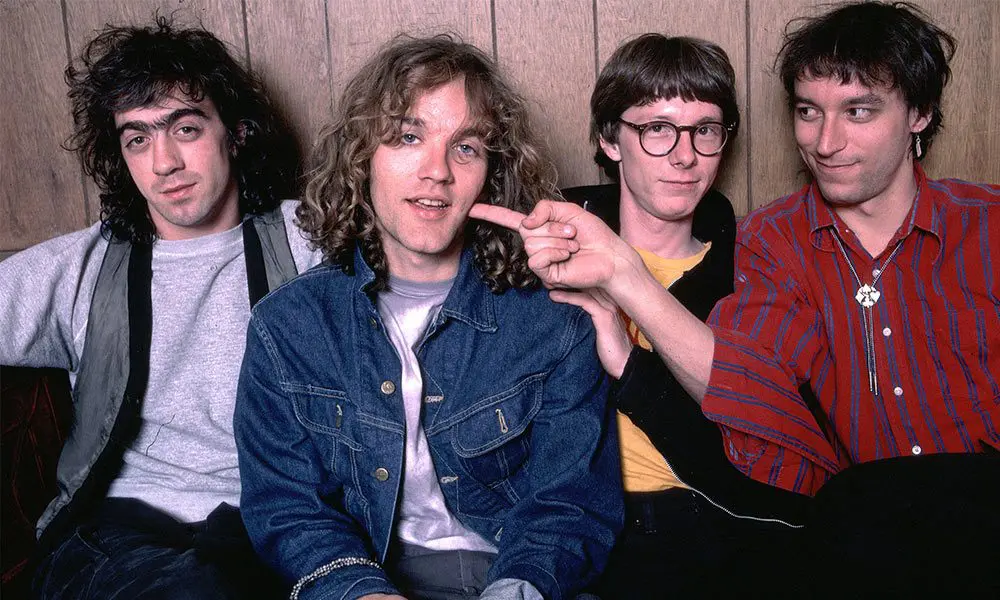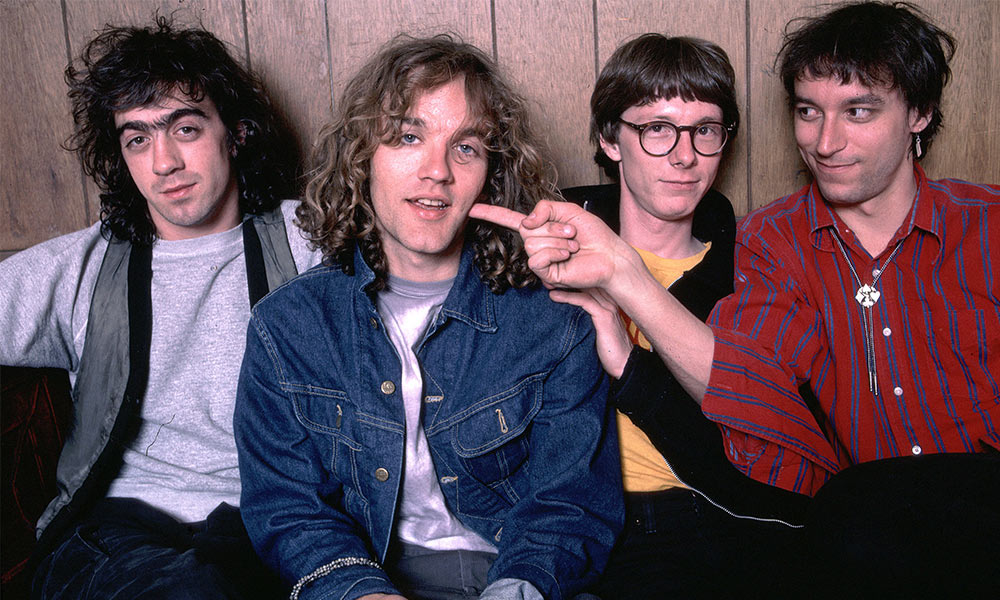 When alt.rock superstars R.E.M. split in September 2011, they had sold around 85 million albums worldwide and could count bands as influential as Radiohead, Coldplay, Pearl Jam and Pavement among their fan club. Indeed, only days after news of their split, Rolling Stone reported a conversation between Green Day frontman Billie Armstrong and Rob Cavallo, the chairman of R.E.M.'s onetime label Warner Bros, wherein Cavallo said: "R.E.M. were the first underground band he [Armstrong] saw who conquered the mainstream. He was 13 years old and it changed his perception of what rock could be."
R.E.M.'s decision was mourned globally, but while their phenomenal body of work will endure to astonish fans for generations to come, their fantastic journey had the humblest of starting points.
Like so many idealistic outfits the world over, the fledgling R.E.M. were galvanised by the late 70s punk revolution, and it was this mutual love of groundbreaking punk and post-punk performers such as Television and Patti Smith which initially helped form a bond between vocalist Michael Stipe and guitarist Peter Buck, who met while the latter was working at Wuxtry Records in the band's hometown of Athens, Georgia.
Stoked by punk's DIY attitude, Buck and Stipe formed a band with fellow ex-University Of Georgia students, bassist Mike Mills and drummer Bill Berry, early in 1980. After allegedly rejecting several mooted names, including Twisted Kites and Cans Of Piss, the band eventually settled on R.E.M. (Stipe reputedly plucking the name from a randomly picked dictionary entry about the stage of sleep known as rapid eye movement). They played their debut show at a friend's birthday party, held in a converted Episcopal church in Athens, on 5 April that same year.
With Stipe's eccentric but mesmeric onstage behaviour (which included hurling himself around the stage and mumbling mysterious non-sequiturs into the microphone) quickly setting the band apart, R.E.M. gained a sizeable local following around their hometown: the word spreading over the next 18 months as they relentlessly toured the southern US at grassroots level.
In the summer of 1981, the group recorded a well-received demo tape at producer Mitch Easter's Drive-In Studios in North Carolina. In remixed form, two of the songs from this session, 'Radio Free Europe' and 'Sitting Still', were released as R.E.M.'s first single, through local Athens label Hib-Tone in July '81. The 7" quickly sold out its limited 1,000-only pressing and garnered lofty praise, including a placing in The New York Times' prestigious Ten Best Singles Of The Year round-up.
Returning to the studio in October '81, with producer Mitch Easter, R.E.M. had intended to record an EP for release through another local label, Dasht Hopes, run by Jefferson Holt and David Healy. However, a copy of their original Drive-In demo had reached – and impressed – IRS Records heads Miles Copeland III and Jay Boberg, who instead stepped in to sign the band.
IRS consequently released the planned Easter-produced EP, Chronic Town, in August 1982. Fragile, glorious and wilfully naïve, it included firm fan favourites 'Gardening At Night' and 'Wolves, Lower', and introduced R.E.M.'s signature musical style, with Buck's jangly, arpeggiated guitar and Mills' driving, melodic basslines to the fore, and Stipe's mumbled vocals and obscure lyrics immediately piquing the critics' interest. In the UK, the NME's Richard Grabel praised the songs' "auras of mystery", while, across the Atlantic, Robert "Robot" Hull's review in the influential Creem suggested "this EP is so arcane, I had to play it six times in a row to get a handle on it".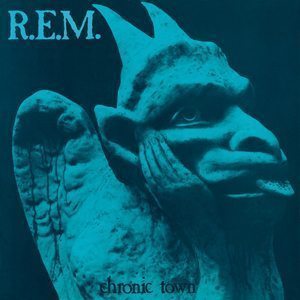 Chronic Town again exceeded expectations, selling over 20,000 copies and ranking at No.2 in the EP category in the highly respected Village Voice Pop & Jazz critics' poll for 1982. However, it was the band's first full-length LP, Murmur, released in April 1983, which truly put them on the map.
IRS had originally scheduled Stephen Hague (OMD, New Order, PiL) to produce the album, but Hague's technical studio approach proved unpopular with the band. The group eventually repaired to Reflection Studios in North Carolina, embarking on sessions with Mitch Easter and Don Dixon (the latter also of North Carolina rockers Arrogance).
Though ostensibly a rock record, Murmur eschewed guitar solos and the then prevalent trend for synthesisers, instead presenting brittle, introspective songs such as 'Talk About The Passion', 'Pilgrimage' and the gorgeous, melancholic 'Perfect Circle', the latter based upon a haunting piano melody written by Bill Berry.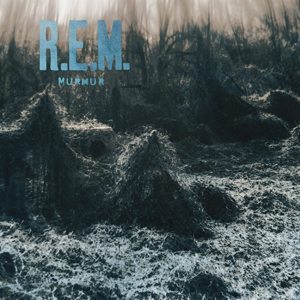 Fascinated by Stipe's enigmatic lyrics and enchanted by the moody, fragile music, the critics heaped praise on Murmur, with the record even going on to top Rolling Stone's Best Albums Of 1983 list (ahead of Michael Jackson's Thriller and The Police's Synchronicity). Commercially, it also performed well, selling around 200,000 copies and reaching No.36 on the US Billboard 200, while its opening track (a brighter, re-recorded 'Radio Free Europe') was also a minor US hit, peaking at No.78.
R.E.M. were writing new songs at a prodigious rate, and the band had barely completed touring Murmur before they were back in the studio with Easter and Dixon to record their second LP, Reckoning, over the winter of 1983-84. Laid down in barely three weeks, the LP was a logical progression from Murmur, with Buck's chiming Rickenbacker still to the fore on forceful, punchy tracks such as 'Pretty Persuasion' and 'Second Guessing', though the band displayed a darker side on the sparse ballad 'Camera' (which addressed the loss of a friend who died in a car crash) and branched off into proto-Americana on the rootsy '(Don't Go Back To) Rockville'.
Released in April '84, Reckoning climbed to No.27 on the US Billboard 200 and stayed on the chart for over a year. It was also warmly received in the UK, where the NME declared that it "confirms R.E.M. as one of the most exciting groups on the planet", while the band performed on the respected TV music show The Old Grey Whistle Test.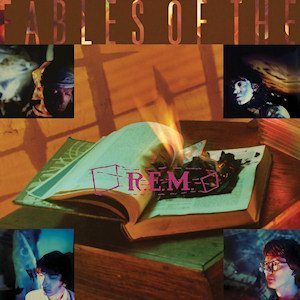 R.E.M. chose to return to the UK to record their third LP, Fables Of The Reconstruction, with American-born producer Joe Boyd (arguably most notable for his work with late 60s folk-rock legends such as Fairport Convention and Nick Drake). Though pieced together over a harsh British winter, and with the band reputedly suffering from homesickness, Fables… contained some of R.E.M.'s best material to date. Loosely a "concept" LP, in that many of Stipe's (still elliptical) lyrics related to the mythology and landscape of America's Deep South, the record featured sprightly rockers including the bracing 'Driver 8' and the jagged, slashing 'Auctioneer (Another Engine)'. Elsewhere, tracks such as the brooding, string quartet-assisted 'Feeling Gravitys Pull' and the folk-flecked 'Wendell Gee' hinted that R.E.M. were beginning to shrug off their quintessential jangle-pop sound.
Peaking at No.28 on the Billboard 200 and at No.35 in the UK (where it was supported by a well-received European tour), Fables… consolidated the band's burgeoning international popularity. Back home, however, IRS were becoming frustrated by their seeming inability to break out of cult status on the college circuit.
Rising to the challenge, the group responded with July 1986's superb Lifes Rich Pageant. Produced with crispness and discipline by John Cougar Mellencamp deskman Don Gehman, the LP (whose title was intentionally misspelled, like most contractions and possessives in R.E.M. titles) was their most direct and affecting yet. The band were firing on all cylinders on tough, anthemic rockers such as 'Begin The Begin' and 'These Days', while Gehman encouraged Stipe to project with clarity and confidence on 'Cuyahoga' and the heartfelt, ecologically conscious 'Fall On Me'.
The end result was R.E.M. at their most accessible and radio-friendly to date, and this newfound confidence soon translated into sales, with Lifes Rich Pageant climbing to No.21 on the US Billboard 200, selling over 500,000 copies and earning the hard-working group their first gold disc.
Bridging the gap between Lifes Rich Pageant and R.E.M.'s final IRS studio LP, Document, the B-sides and rarities collection Dead Letter Office was released in April 1987. To the delight of the band's long-term fans, this collection rounded up not only some of R.E.M's best-loved cover versions (Pylon's 'Crazy', The Velvet Underground's 'Pale Blue Eyes' and a knockabout take of Roger Miller's 'King Of The Road'), but also the hard-to-locate 'Windout' (from the soundtrack to the 1984 Tom Hanks comedy movie Bachelor Party) and 'White Tornado', which dated from the group's first demo, in 1981.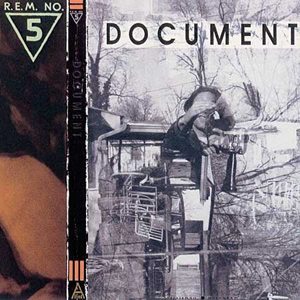 Though Dead Letter Office was an essential detour off the map, the creation of R.E.M.'s fifth LP proper, Document, was the band's main focus in 1987. The first of six studio LPs overseen by producer Scott Litt (Nirvana, That Petrol Emotion), Document was an urgent, intelligent, mainstream-inclined rock record which picked up where Lifes Rich Pageant left off. Still one of R.E.M.'s most enthralling listens, its numerous highlights included the militant 'Exhuming McCarthy' (wherein Stipe critiqued the Iran-Contra affair), a storming, beefed-up cover of Wire's 'Strange' and the smouldering 'The One I Love', which provided the band with their first US Top 10 hit.
With the critics singing the LP's praises and Rolling Stone dubbing R.E.M. "America's Best Rock & Roll Band" on the cover of their December 1987 edition, Document shot to No.10 on the Billboard 200. By January 1988 it had gone on to sell over a million copies and yielded the group's first platinum disc.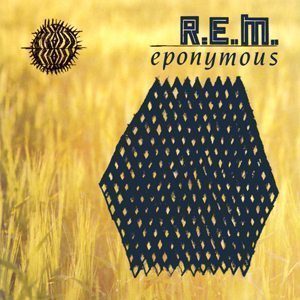 With the world their oyster, R.E.M. left IRS when their contract expired, post-Document, and opted to sign with Warner Bros early in 1988. This prestigious new deal would spawn a string of remarkable, era-defining discs, but before the group released their next studio LP proper, Green, IRS issued the Eponymous collection. A bite-sized compendium of the R.E.M. story so far, this excellent anthology was assembled with input from the band and included most of their key singles to date, in addition to the previously unreleased 'Romance' (from the soundtrack to the 1987 comedy movie Made In Heaven) and the increasingly hard-to-source Hib-Tone version of 'Radio Free Europe'.
Lifes Rich Pageant, Dead Letter Office and Eponymous have recently been reissued on vinyl, along with the much-anticipated 25th-anniversary deluxe edition reissue of the band's classic 1992 album, Out Of Time.
Order each of these here:
Format:
UK English