"A Moment Of Magic": The Story Behind The La's 'There She Goes'
A stone classic, The La's greatest hit continues to win friends and influence new generations.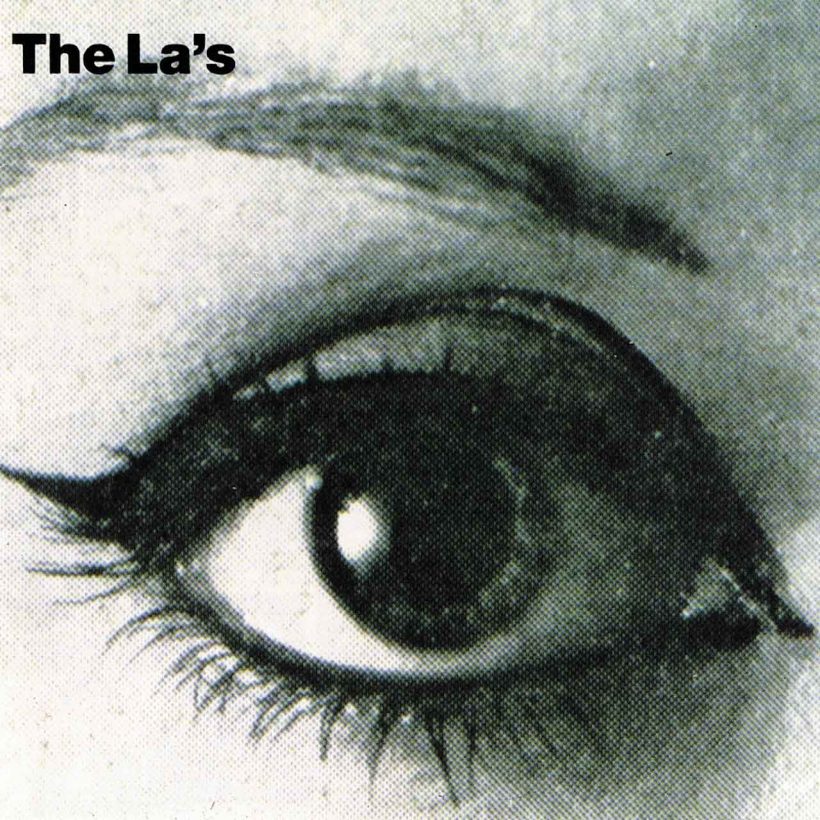 Most artists who leave a significant mark on musical history have a "signature hit" – the song they're most associated with – yet few can claim one as seminal as The La's "There She Goes." Indeed, the influential Liverpool band – whose official studio catalog boils down to just one self-titled album and a handful of singles – has long since become synonymous with its evergreen greatest hit.
"There She Goes" was first released through Go! Discs as The La's second single on October 31, 1988, and its appeal shows little sign of waning over three decades later. A U.K. Top 20 hit on reissue in 1990, it later earned a platinum certification, and it's enjoyed a remarkable afterlife. It's appeared in soundtracks for Hollywood movies such as 1993's So I Married An Axe Murderer and 1998's The Parent Trap, and sired a big-hitting cover version courtesy of alt-rock outfit Sixpence None The Richer. More recently, "There She Goes" has returned as the theme song for Shaun Pye's BBC comedy-drama series of the same name starring David Tennant and Jessica Hynes, causing it to enjoy a further spike in popularity after going viral on TikTok.
"I remember thinking it was going to be a massive hit"
Hindsight is a wonderful thing, of course, so while it's unlikely The La's could have predicted "There She Goes" would become the gift that keeps on giving, the band did feel it had something special – even when frontman and songwriter Lee Mavers first brought the song into rehearsals one morning in 1987.
"Straight away, I remember thinking this is going to be a massive hit," shared The La's former guitarist Paul Hemmings. "But I also thought, 'who's ever going to hear it?' Because this was before there was any record company interest in us."
In retrospect, "There She Goes" arrived at a pivotal point in The La's history – not least because the band had become big news on Merseyside in 1986. Gigging regularly, they'd built up a huge local following, with success on a much wider scale seeming like a done deal – at least until vocalist/guitarist and co-founder Mike Badger quit the band at the tail end of that year. Looking back on events, Paul Hemmings – who replaced Badger in the band – feels the split may well have been inevitable.
"They played three songs – and they were incredible"
"You could tell what was happening with the band, and I certainly saw it with my own eyes," he recalls. "At this point, Mike would sing some of the songs, and Lee would sing the others. And you could see Lee getting more confident and taking control. Also, Mike's songs were more rockabilly and country-styled, whereas Lee's were more poppy. Lee's songs like "Son Of A Gun," "Doledrum," and "IOU" were very 60s-style pop, and he wanted to take the band more in that direction. So Lee was growing in confidence as a songwriter, and it got to a point where there wasn't room for both of them."
Hemmings remembers first seeing The La's play at a house party near Liverpool's Sefton Park ("They played three songs, and they were incredible," he remembers), and he later saw them play live countless times during 1986. His own band, The Twangin' Banjos, even supported The La's on several occasions during this period, but he hadn't expected to join the band himself.
"I just happened to be in the right place at the right time," Paul reflects. "Mike's a fantastic guitar player now, but at that time, he was more a singer-songwriter than a guitarist, whereas I'm primarily a guitarist who writes bits and pieces, so it seemed a natural thing for me to join The La's when he left. I knew them all anyway, so as I remember it, Lee and John just asked me, and I hooked up with them."
"At that stage, Lee was really driven to write songs"
Hemmings also comments that The La's could easily have fallen to pieces when Mike Badger departed – if Lee Mavers hadn't been able to up to his game.
"When Mike took his songs with him, it meant Lee had to step up because more songs had to be written for the live set," he says. "At that stage, Lee was really driven because he just had no choice but to be productive."
To The La's advantage, recruiting Paul Hemmings meant the band could move into the Stables: part of a property owned by Paul's parents near Liverpool's Strawberry Field, the legendary former Salvation Army home immortalized by The Beatles in "Strawberry Fields Forever."
The Stables thus became The La's regular rehearsal space during the first part of 1987, allowing Hemmings, Mavers, and bassist John Power to work on new songs for the band's live set almost daily.
Completed by drummer John "Timmo" Timson, The La's could then hone their new live set during shows at Liverpool venues such as the Café Berlin, the Fire Station, and at the band's ongoing residency at The Pen & Wig, which began while Mike Badger was still in the band. Despite the changes brought about by Badger's departure, Paul Hemmings is upbeat about this chapter in The La's story.
"It was a really productive time," he says. "We weren't under pressure to go into the studio, and there was nothing happening with radio or anything, so it was just a really creative time when everything just flowed. The band were sounding great live, and I think Timmo was the best drummer for The La's. He was a bit like [The Rolling Stones] Charlie Watts; he just did what was required, and he did it well. No one else played like Timmo."
"Our jaws dropped when we first heard the song's riff"
Several other classic La's songs, such as "Way Out" and "Timeless Melody," were also shaped during this period at the Stables, but Paul Hemmings recalls the moment Lee Mavers first played him the opening riff for "There She Goes" like it was yesterday.
"I remember there was just me and John at the Stables one morning, and Lee came in with this riff," he says. "The only other person who would have previously heard it would have been his mom, because Lee lived with her back then. He came in and played the song's riff, which he described as "a circular riff which goes round every chord in the world, la'!"
He adds, "I remember how John and I reacted more than anything. Our jaws just dropped. It was literally one of those spine-tingling moments. The best riffs ever are the simple ones that hook you in, like The Rolling Stones' "(I Can't Get No) Satisfaction," which is just three notes – or [Deep Purple's] "Smoke On The Water," or Black Sabbath's "Paranoid." Simple but brilliant riffs which people will remember forever."
Strangely, despite its obvious quality, Paul Hemmings also recalls that Lee Mavers wasn't all that enamored of his most famous creation – and he laughs when he reveals that "There She Goes" was initially relegated to "the reserve song list for the live set."
Nonetheless, the song got its chance when The La's played at Liverpool's Flying Picket on June 5, 1987, and this debut live performance was later released on The Viper Label's 2001 collection, Callin' All: Lost La's 1986-87.
There She Goes (Liz Kershaw 31/05/88)
"The audience loved it straight away"
"It's great there is a cassette recording of it in existence for posterity," shares Hemmings. "Lee announces it by saying, "New song, la', first time it's been played.' It sounded really good, and you can tell the audience clearly thought it had something, even that early on. After he'd showed us the chords, I came up with the little complementary riff, which finishes it off. The middle-8 you hear on that first live version changed later on."
"Also, one thing I want to get straight for good about 'There She Goes' is that whatever it is about, it's absolutely not about heroin," he furthers. "There's been a lot of speculation about that for many years, but Lee told me emphatically that it isn't about heroin during a long train journey from London to Liverpool we shared during 1995."
However, while "There She Goes" clearly had that indefinable quality inherent in only the greatest pop songs, The La's sat on it and recorded "Way Out" as their debut single after they signed with Go! Discs. That record featured both Paul Hemmings and John Timson, but both musicians departed by the start of 1988. The La's lineup that recorded the first official version of "There She Goes" featured guitarist John 'Boo' Byrne and drummer (and future Oasis and Robbie Williams sticksman) Chris Sharrock alongside Lee Mavers and John Power.
"I don't remember recording a demo of "There She Goes," while I was in the band, but there were so many demos, I get lost in it all, so I can't be certain," Paul Hemmings says. The guitarist – who has gone on to enjoy a distinguished career playing and recording with notable Liverpool acts such as The Lightning Seeds and Space – also remembers that "I just got sick of the endless round of producers and studio sessions, plus – with hindsight – I'm not sure it was a good time to try and record a guitar band as organic-sounding as The La's with the big studios and glossy production values that were so popular back then."
Produced by former Brinsley Schwarz keyboardist Bob Andrews, the original October 1988 release of "There She Goes" was a cult hit, reaching No. 59 on the U.K. chart. The song didn't hit commercial paydirt until producer Steve Lillywhite – who helmed The La's lone self-titled album – remixed the 1988 recording for inclusion on The La's.
"It was just one of those magic moments"
Reissued as a single on October 22, 1990, "There She Goes" finally cracked the U.K. Top 20, peaking at No. 13. Often referred to as "the international version," this release of "There She Goes" was promoted by a new video, shot in Los Angeles, featuring The La's then-current iteration with Mavers, Power, guitarist Peter "Cammy" Cammell, and drummer Neil Mavers.
Since then, this seminal, shimmering guitar-pop song has reached audiences worldwide, with precious few listeners in doubt of its enduring quality. In fact, "There She Goes" has been showered with accolades over the past three decades. In 2018, Death Cab For Cutie's Ben Gibbard said that the song "defines the perfectly written pop song" during an interview with NPR's All Things Considered. While in 2021, long-term fan Noel Gallagher chose "There She Goes" as his favorite song from the 1990s in an Absolute Radio interview when the former Oasis mainstay turned solo star said, "The La's were one of my favorite bands, and they still are."
Indeed, thanks to such ringing endorsements – and now the attention afforded it due to There She Goes (the series), and TikTok – The La's immaculate signature hit is all set to seduce a whole new generation of fans. But then, you can't keep a great song down.
"I was just there at the right time; it could just as easily have been Cammy or someone else who was there when Lee brought the song in," Paul Hemmings considers. "But looking back on it, I'm glad I had a little part in "There She Goes" because it's just one of those moments in history. It all came together incredibly quickly, but it's timeless. It's one of those rare songs where you hear it once, and you'll never be able to forget it. It was just one of those magic moments."