reDiscover Vangelis' 'Antartica'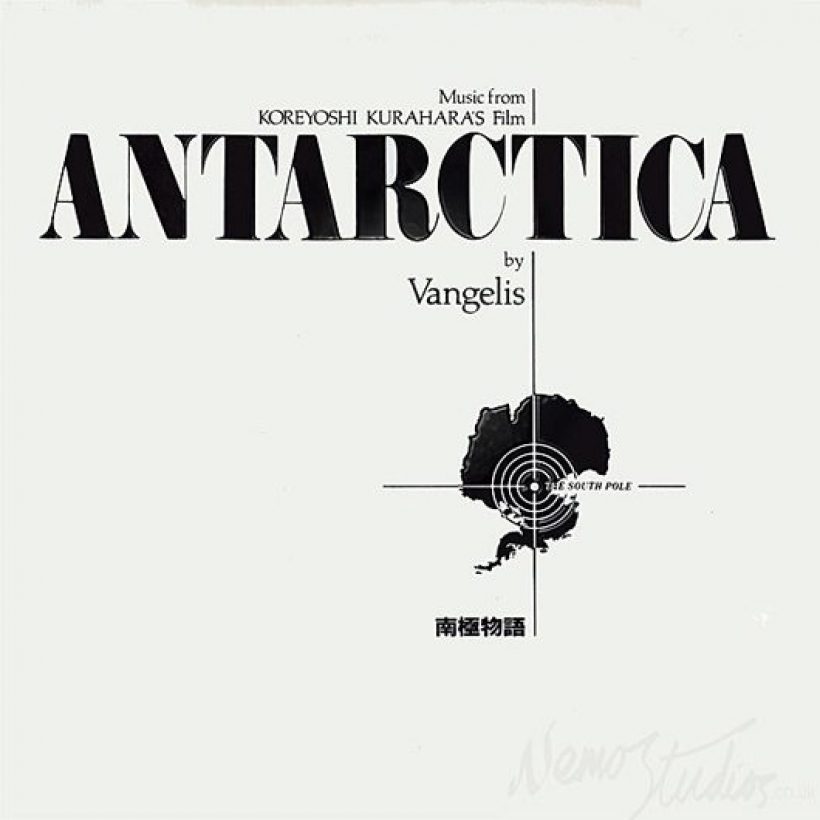 Vangelis, throughout his numerous soundtracks, whether for TV or the big screen, has the ability to capture the essence of the subject. In listening to his film and cinematic music there is always an innate understanding of what the subject matter on screen is about, simply by listening to his music that is often vast in expanse and epic in proportions.
Take the soundtrack to the 1983 Japanese film, Antarctica, directed by Koreyoshi Kurahara. From the opening bars of the 'Theme from Antarctica' and the synthesisers conjure cold and desolation. The movie starred Ken Takakura and was originally called Nankyoku Monogatari (literally "South Pole Story"). Its plot concerns a 1958 Japanese scientific expedition to the South Pole and its dramatic outcome. The party had to be rescued from the impossible weather conditions and the scientists Sakhalin huskies that had to be left behind to fend for themselves.
'Antarctica Echoes' is another one of those clever Vangelis tracks that with minimal melody makes a statement that is pure and simple…the vastness of the landscape comes instantly to life. It's a similar mood in the cold-sounding, 'Song of White' and the sinister, 'The Other Side of Antartica.'
In the film, eleven months after abandoning the dogs, one of their handlers on the first expedition, returns with another expedition, he hopes to bury his dogs. He recovers the frozen corpses of seven dogs, but they discover that eight of the dogs broke loose. Two of the dogs, Taro and Jiro, brothers who were born in Antarctica are found alive and well. 'Vangelis's 'Deliverance' is the poignant theme that accompanies this scene.
Antarctica is far from one of Vangelis's best known works, it was not until 1988 that it finally had a release outside of Japan. Despite this being one of his lesser-known scores it is truly an epic soundtrack and one that deserves its place among the composer's very best work.
Format:
UK English