'3 Years, 5 Months And 2 Days In The Life Of…' Arrested Development
Arrested Development's debut album, '3 Years, 5 Months And 2 Days In The Life Of…' offers heaps to appreciate today. Dig your hands in its works.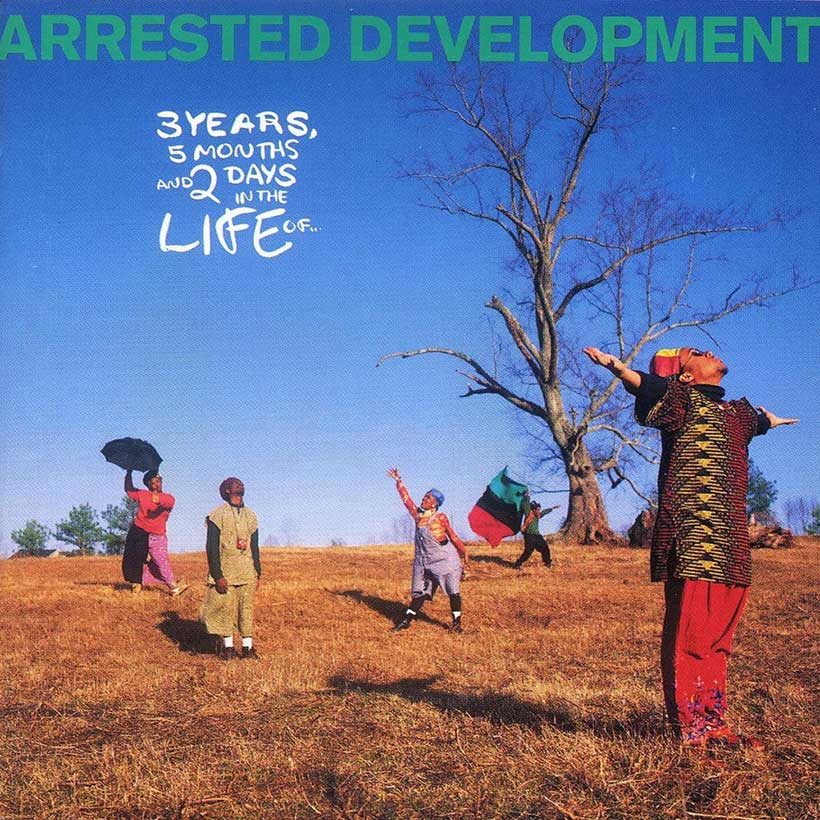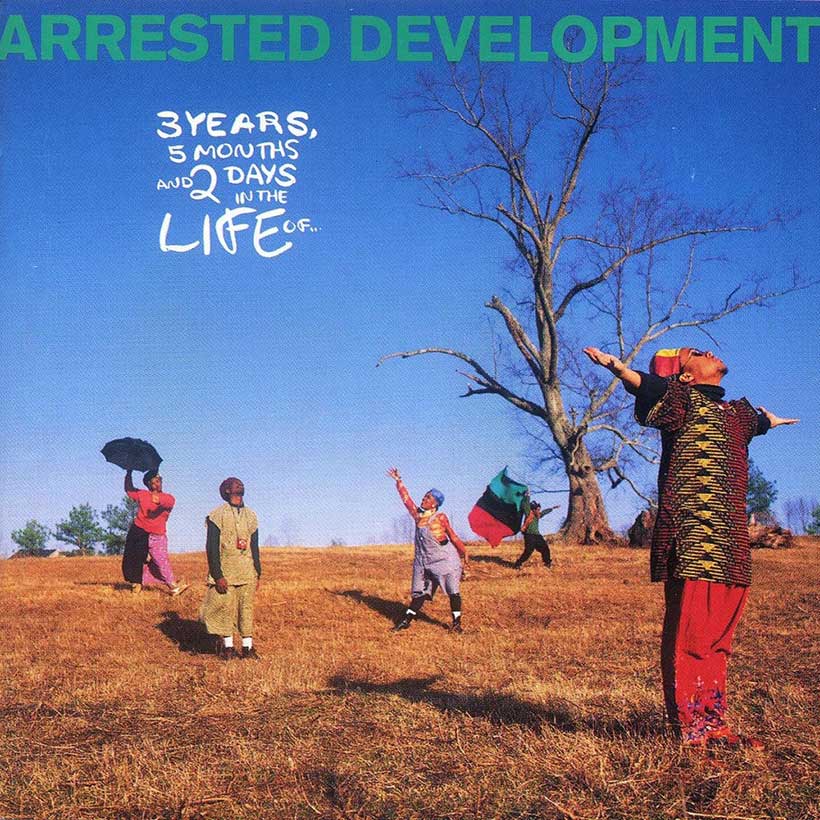 Hip-hop was in a state of flux in 1992. The conscious, Afrocentric rap of Jungle Brothers had failed to catch fire in a major label environment. De La Soul had renounced their DAISY Age agenda, and even A Tribe Called Quest, for many fans the best of this new, less aggressive generation of rap acts, were struggling to get their voice heard amid a slew of gangsta stars such as Dr. Dre, Ice Cube, and Geto Boys. The term "alternative rap" was starting to sound more like a put-down than a description. You may have been forgiven for thinking that 3 Years, 5 Months And 2 Days In The Life Of… was not the name of the debut album by Arrested Development, rather the lifespan of the alternative acts who seemed to be facing their demise.
Listen to 3 Years, 5 Months And 2 Days In The Life Of… on Apple Music and Spotify.
Into this uncertain arena came a thoughtful collective that not only spoke of revolution, humanity, roots, spiritual matters, and unity, but also came from the South rather than the rival rap hubs on the East and West coasts. Why, their debut album featured songs about the homeless, put-upon women, the importance of childcare, and more unfashionable topics, and didn't even look like a hip-hop record, with a cover depicting endless blue sky and sun-parched grass. What chance did Arrested Development stand?
Quite a big one, it turned out. Fronted by the busy, buzzing Speech, who also produced their records, with two prominent female members in Montsho Eshe and Aerle Taree; plus co-founder turntablist Headliner and, from their parents' generation, Baba Oje as spiritual adviser, together with various vocalists and instrumentalists, stylists and dance-have-yous, compared to most hip-hop acts they might have fallen to earth from space. But once they began releasing records, their impact was immediate: their debut single, "Tennessee," went Top 10 in the US and topped the rap and R&B charts. Quite an achievement for a record covering the oppression and roots of black people in the South, and inspired by the deaths of two of Speech's close relatives. This group was not just acting different: their feel came from the heart.
Arrested Development - Tennessee (Official Music Video)
The single was released on March 24, 1992, the same day as their debut album, 3 Years, 5 Months And 2 Days In The Life Of…, which opened with cut-ups including the words "man's final frontier is the soul," a message that resonated throughout this album.
While they soon became known for mellow, even tender-hearted singles, the point needs to be made that Arrested Development's debut album is actually pretty raucous, as the second track, "Mama's Always On Stage," makes clear, sampling a honking Buddy Guy and Junior Wells tune and hurtling like a skydiver without a 'chute. The anthemic "People Everyday," reversing the title but not the message of Sly & The Family Stone's "Everyday People," is not the laidback remix of the single version, but a grittier, harder-edged cut that emphasizes the tougher side of Speech's lyric that often passed unnoticed. On the other hand, "Mr. Wendal" is every bit as accessible as its single sibling, but the mellow groove is used to make a point about homelessness and respect; putting their money where their mouths were, the group gave half their royalties from the song to homeless charities.
So, a light feel delivers a heavy message. That combo comes up again on "Raining Revolution," a meditation on precipitation and its place in feeding body, soul, and spirit. More water metaphors appear on the upbeat "Fishin' 4 Religion," which demands a belief system that nurtures improvement for people – again, "revolution" is mentioned. Further piscine poetry follows on "Give A Man A Fish," a Minnie Riperton-sampling set of thoughts on how to make the nation rise, which rejects gangsterism and talks politics and armed rebellion. Love, a little-mentioned rap topic in 1992, crops up in "U," a whirling jazzy loop courtesy of Ramsey Lewis and whipped into a frenzy of desire in an onrushing tale of emotional longing.
Arrested Development - Natural - [Official Music Video]
There's back-to-nature roots material on 3 Years, 5 Months And 2 Days In The Life Of… too. "Eve Of Reality" is a shimmering tribal instrumental that sounds like it dates from the dawn of human existence, and "Children Play With Earth" calls for raising your kids to respect the soil we're rooted in: a literal hands-on environmentalism. "Natural" hits a different note, both musically and lyrically, noting the craving for a love partner that's as old as time. "Dawn Of The Dreads" links the pan-Africanism of early 90s hip-hop with Rastafarianism through an encounter with a woman who understands Speech's vibe. This is complex stuff and the group aren't afraid to just let it unfold: the closing "Washed Away" is more than six minutes of spiritual thought, which sounds dry on paper but is actually compelling listening; hip-hop had barely attempted material like this since The Last Poets' "Delights Of The Garden" in 1977.
3 Years, 5 Months And 2 Days In The Life Of… was no ordinary hip-hop album in 1992. And that remains the case today. There's a lot to absorb; repeated listening delivers aspects you'd previously not noticed: a wailing vocal here, a blues lick there (and there's quite a lot of blues present, not a musical form rap often acknowledged). It might take you just as long as the title suggests to soak it all up.
While some of the sounds have slipped out of fashion – particularly the raucous, all-hands-to-the-pumps party vibe that sometimes crops up – soul and spirit and dignity and striving remain eternally relevant. Arrested Development's debut offers heaps to appreciate today. Dig your hands in its works.
3 Years, 5 Months And 2 Days In The Life Of… can be bought here.